Get the discount directly on the App
Scan the QR code if you are from desktop, or you can directly click on the button below if you are from your phone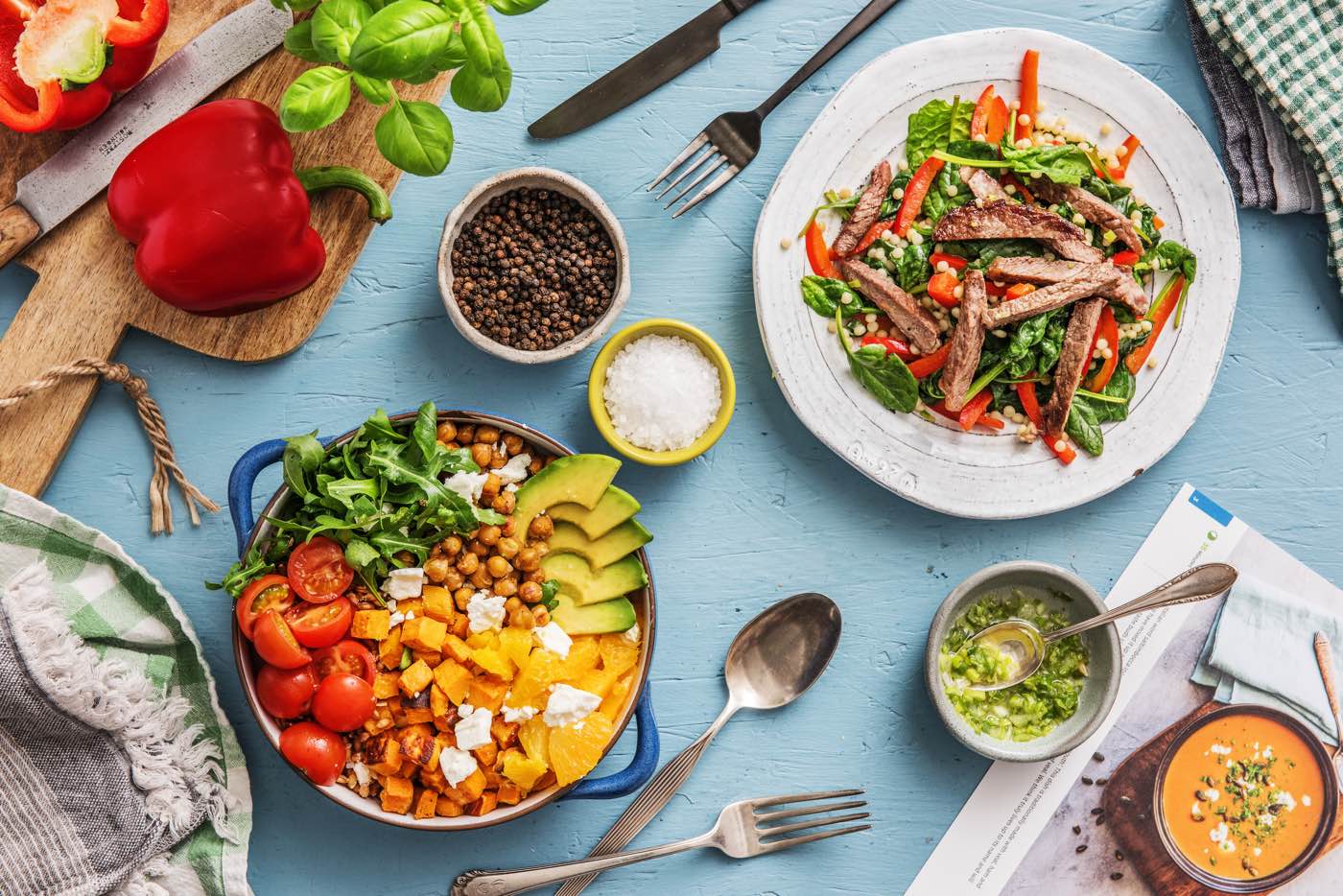 Grocery delivery solutions: Order fresh food & save time every time
Making time for weekly grocery trips can be a challenge when you are balancing life's many responsibilities. From work and family to social engagements and household chores, we all have a combination of responsibilities that take up our time. With a fresh grocery delivery service, you can eliminate the time, stress and even some of the costs that often come with grocery shopping. With those savings, you can get back to the things that really matter.

Plus, by ordering groceries online with HelloFresh, you not only get a tasty array of ingredients to cook with, but you'll also get step-by-step recipe cards and weekly meal plans ranging from one person meal plans to family meal plans and more; there's something to suit everyone's unique situation.

Although many grocery delivery companies have taken an e-commerce approach, grocery delivery companies with subscription plans like HelloFresh make it even easier to automate your grocery delivery. You shouldn't have to sacrifice convenience and time for fresh food. When you subscribe to HelloFresh, you get fresh grocery home delivery on time, every time. We provide the best grocery delivery service in the UK for your wallet, time, and palette.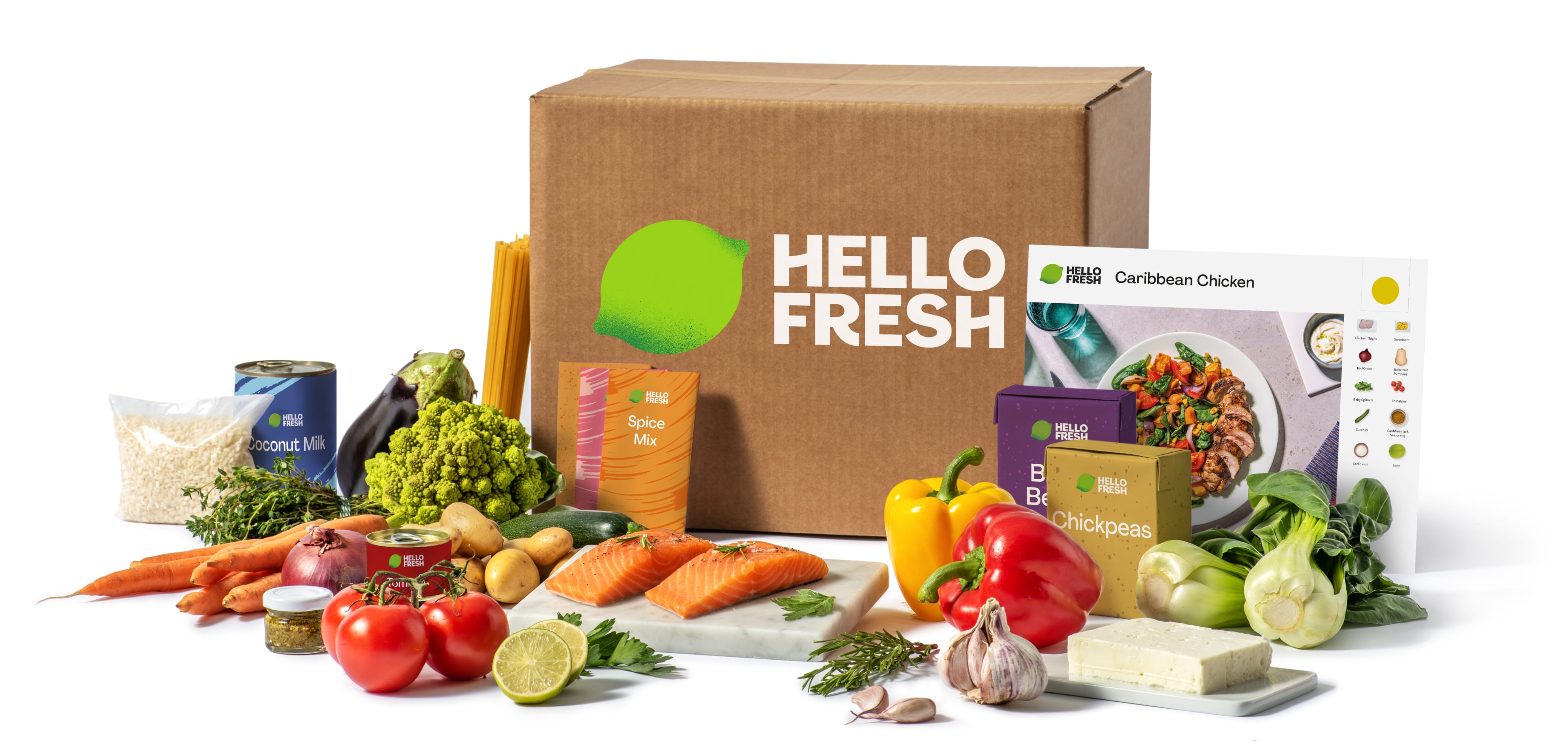 How do home delivered groceries from HelloFresh work?
Grocery delivery services make the process of getting fresh groceries easy. When grocery shopping at brick-and-mortar grocery stores, getting to the store and finding the right ingredients you need can be time consuming and draining. With online grocery delivery, you can get a fresh food box with fresh ingredients delivered straight to your doorstep. Brick-and-mortar stores can also end up costing you more, due to marked up product prices to cover overheads, not forgetting your fuel or transport fare to get there. By ordering online grocery delivery and making use of weekly grocery services from grocery delivery companies like HelloFresh, you can streamline your processes to save you time and money with great value per serving.
What kind of recipes do you like?
Please select from the options below. You can always change them later.
Save & view plans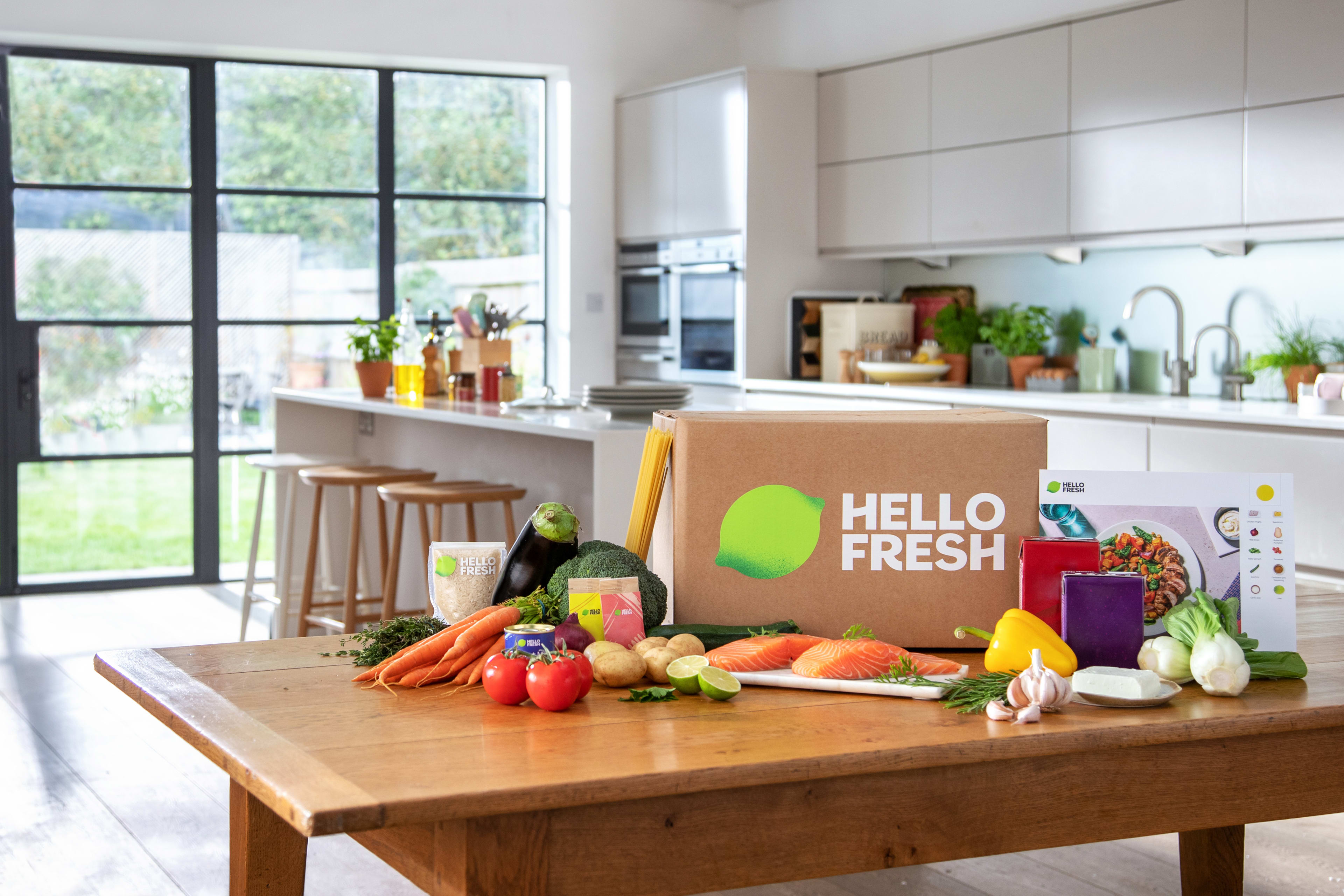 The cost of living and our low cost grocery deliveries
At HelloFresh, we know the cost of living crisis has been tough on many families, due to inflation levels reaching the highest the country has seen in forty years and food bills costing the average family an additional £454 per year. With no sign of these statistics slowing down, we're here to help. Our fresh grocery deliveries arrive with everything you need to create a fresh, tasty meal for the whole family.

All of our meal kits are pre-portioned - meaning you can cut down on food waste and restaurant bills, while improving your culinary skills by trying out new recipes and cuisines. Avoid the hiking prices in supermarkets and make the most out of your money with HelloFresh home delivered groceries. Offering high quality food, yet some of the most affordable grocery delivery around - you really do get your money's worth with HelloFresh.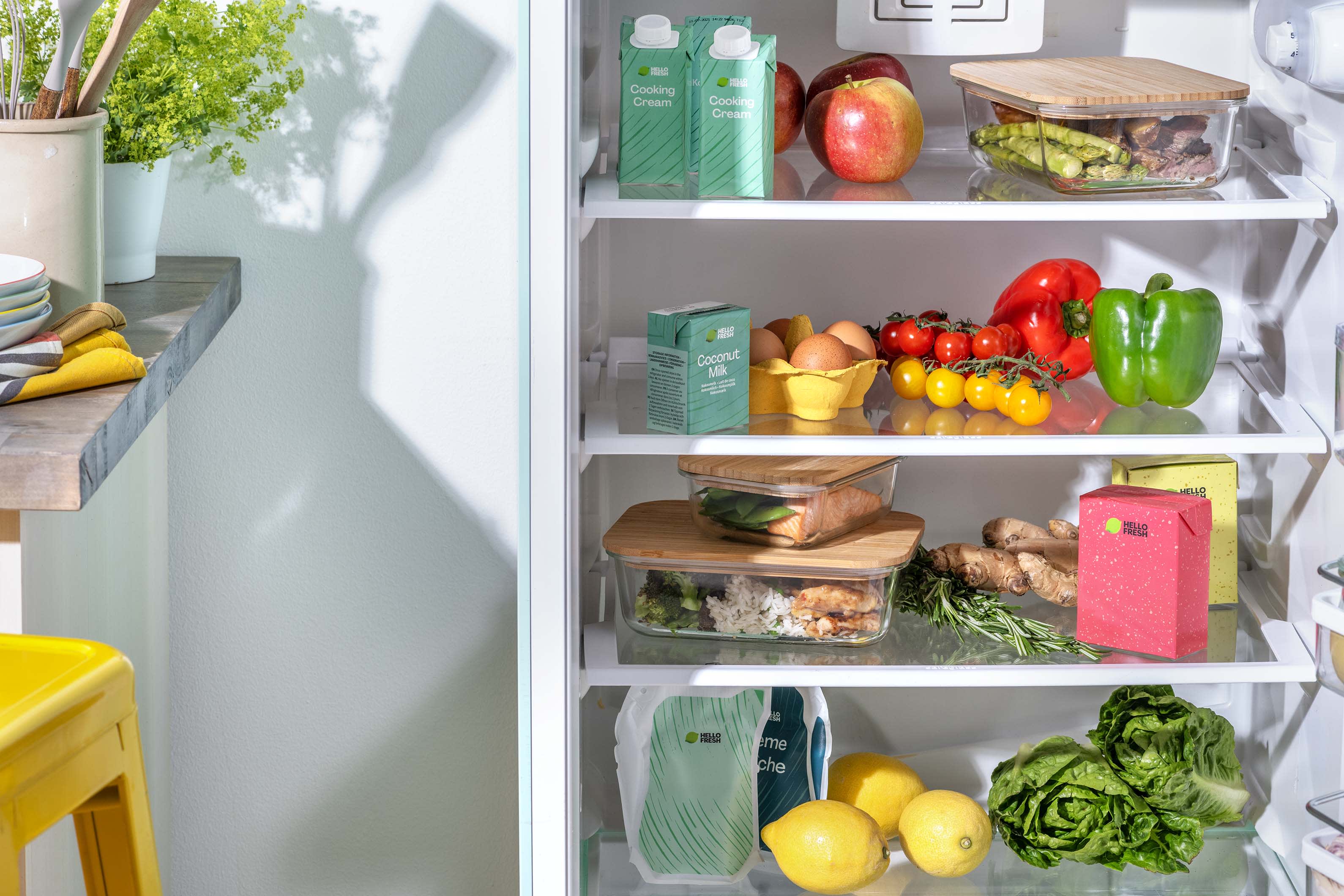 Fresh and nutritious at home grocery delivery, that won't cost the earth
Due to the increased cost of living, many people are feeling the squeeze in their wallets when it comes to feeding their entire family. And with supermarket prices continuing to skyrocket, it's no wonder families are left scratching their heads as to how they are going to budget the average cost of their food shop per month effectively. Thanks to HelloFresh grocery deliveries, eating fresh, nutritious meals has never been easier.

With an array of discounts on offer for new and existing customers, you can feed your full family throughout the week on a budget without having to leave the comfort of your own home. For wholesome meals at a modest price, start your HelloFresh subscription today.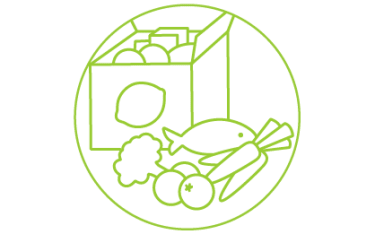 Fresh, Pre-Portioned Ingredients
Our suppliers provide fresh, quality ingredients that are already portioned for your recipes, reducing your household's food waste.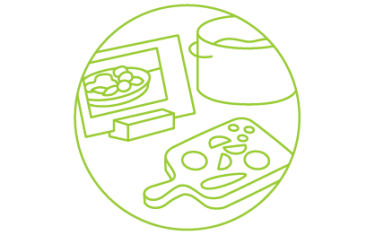 Access A World Of Flavours
Each week, you'll choose from a huge range of recipes and we're always developing new meals to keep dinnertime fresh and exciting.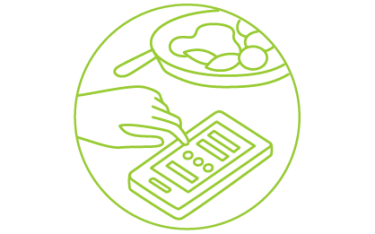 Order At Home, Delivered To Your Door
Pick a meal plan, choose your recipes and sit back - we'll deliver the ingredients and easy-to-follow recipe cards you need to your door.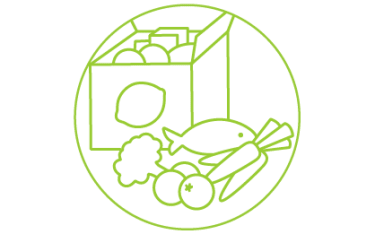 Fresh, Pre-Portioned Ingredients
Our suppliers provide fresh, quality ingredients that are already portioned for your recipes, reducing your household's food waste.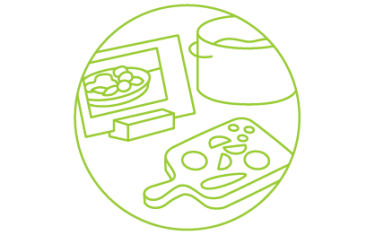 Access A World Of Flavours
Each week, you'll choose from a huge range of recipes and we're always developing new meals to keep dinnertime fresh and exciting.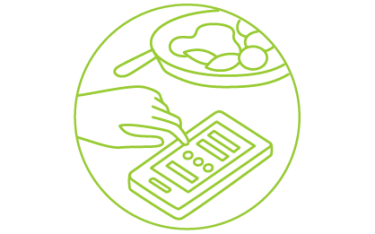 Order At Home, Delivered To Your Door
Pick a meal plan, choose your recipes and sit back - we'll deliver the ingredients and easy-to-follow recipe cards you need to your door.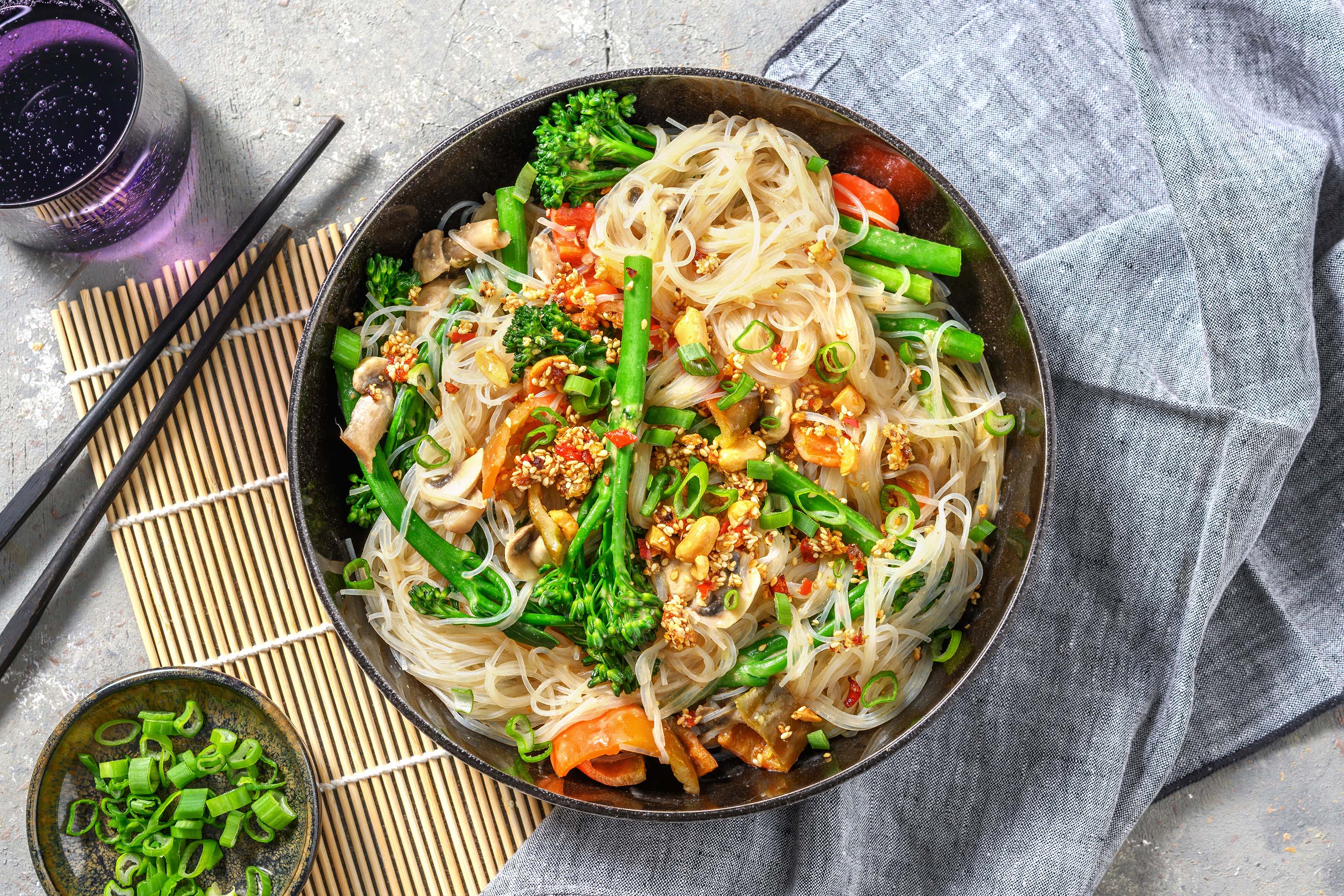 HelloFresh: UK's best fresh online food delivery service
Weekly online grocery delivery services not only save your time and money, but the environment as well. While brick-and-mortar stores often use hefty packaging and plastic bags that end up sitting in landfills, HelloFresh helps improve sustainability and reduce food waste. When you order a fresh grocery delivery from HelloFresh, you can have peace of mind knowing that you are getting the exact amount of fresh ingredients you need in sustainable packaging. It is also worth mentioning that there are fewer things more inconvenient than travelling to a grocery store only to find that the ingredient you need is not in stock. Weekly grocery delivery services such as HelloFresh's offer a wide range of ingredients that suit different dietary restrictions and preferences and bring them to your table without you having to leave the comfort of your home. Boost your time and taste, without waste.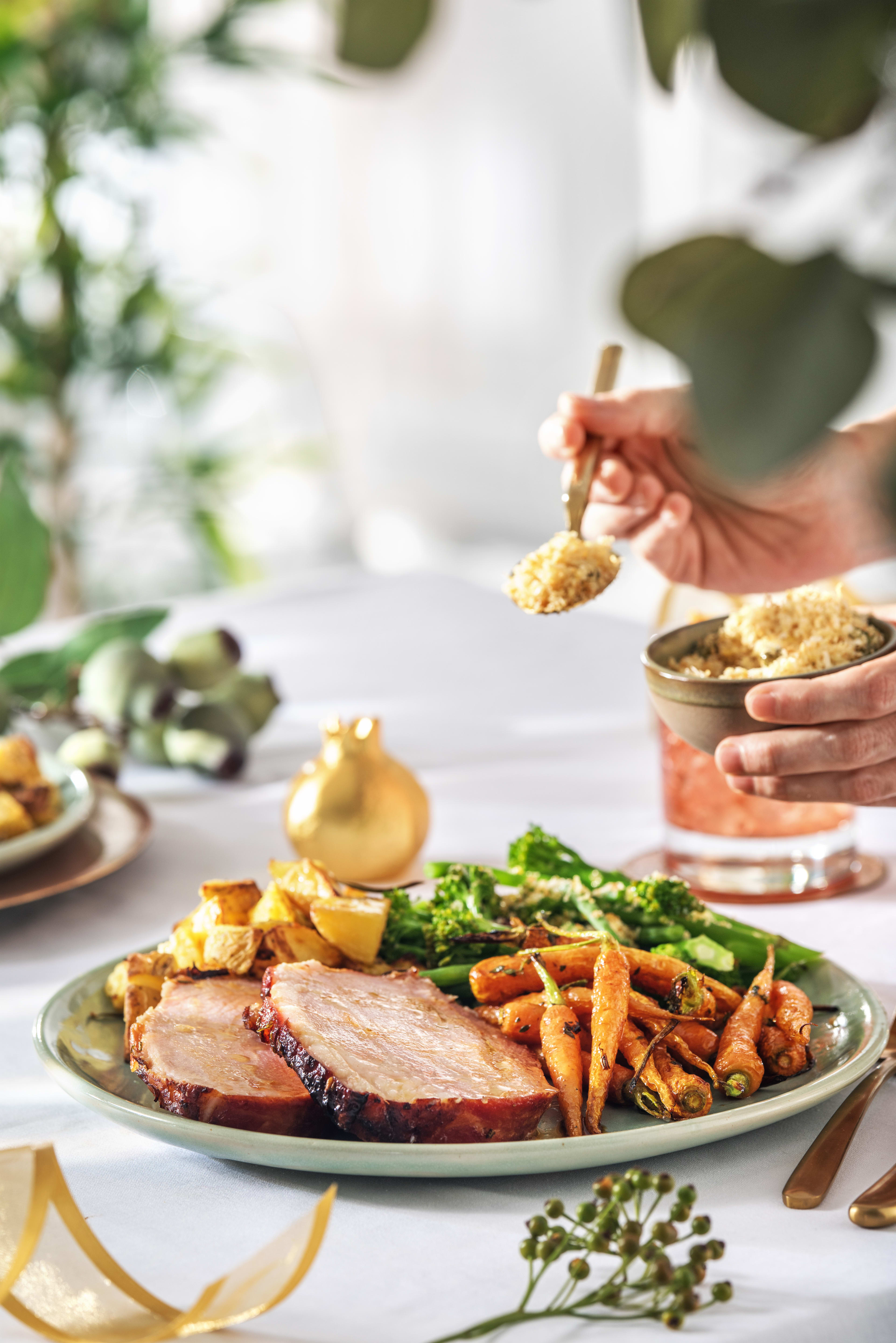 Less food waste with our online grocery delivery service
HelloFresh offers the best fresh food delivery service in the UK for your household. We make it easy to order fresh food online with our convenient, sustainable, and cost efficient grocery box delivery. A HelloFresh survey has shown that a huge number of people produce food waste as a result of their weekly grocery shop. With 43% of participants who took our survey admitting to often throwing away ingredients they only bought for a specific recipe or meal, alongside an additional 69% disposing of food simply because they cooked too much. At HelloFresh, we take away the stress of cooking and prevent this from happening.

As part of our fresh food delivery, we offer a variety of recipes and meal plans to accommodate various diets and households, whether you are ordering for yourself, as a couple, or as a family of four. We offer meal plans for vegetarians, calorie smart eaters, meat lovers and more with customised deliveries so you can determine how much you order, and how often. We bring fresh food from our suppliers to your table. All our ingredients are always fresh and pre-portioned to ensure no-waste. Our ingredients are locally sourced and delivered with sustainable packaging to ensure minimum waste and maximum taste. HelloFresh fresh food delivery is as good for your stomach as it is for your wallet and the environment. Prices average depending on your plan and frequency, and we always offer exciting promotions for you to use on your next grocery box delivery. We save you serious money.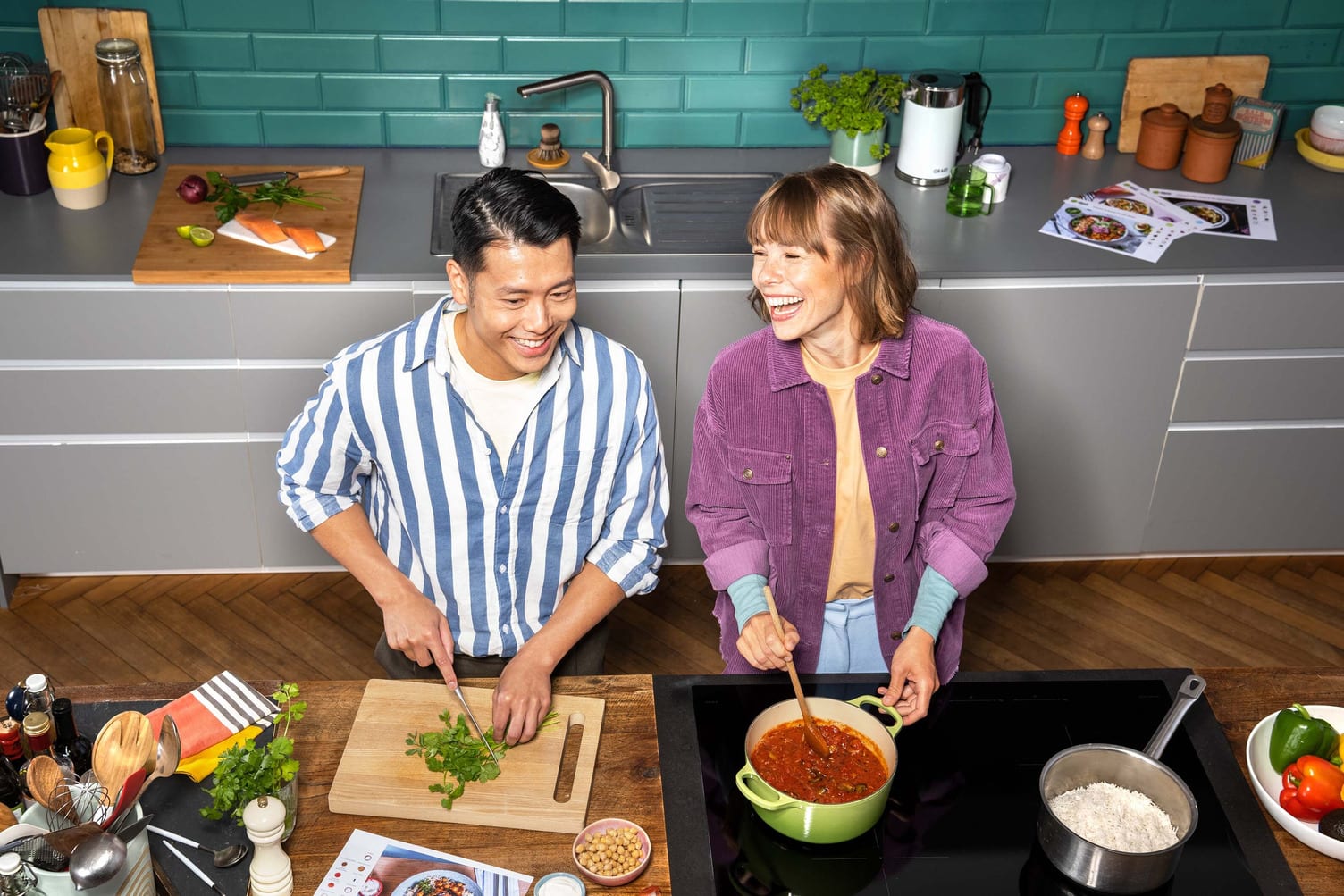 Only buy the groceries you really need
With a cost of living crisis in full swing, many families in the UK are worrying about having to opt for substandard, budget items in response to rising prices. But with a HelloFresh delivery, you'll only receive the best ingredients we can find at a great price that doesn't compromise on quality. A recent HelloFresh survey found that many people find themselves rifling through the offers and discounts aisle in supermarkets, often buying things they don't actually need. It's these unnecessary purchases that can add to your grocery bill and cause unwanted waste. Our fresh grocery subscriptions deliver only the exact ingredients you need to make our delicious recipes, cutting the excess, reducing the time you spend in supermarket queues and ultimately, providing a more cost effective way to eat. Cut down on food waste, save money and feed the whole family with our grocery delivery service.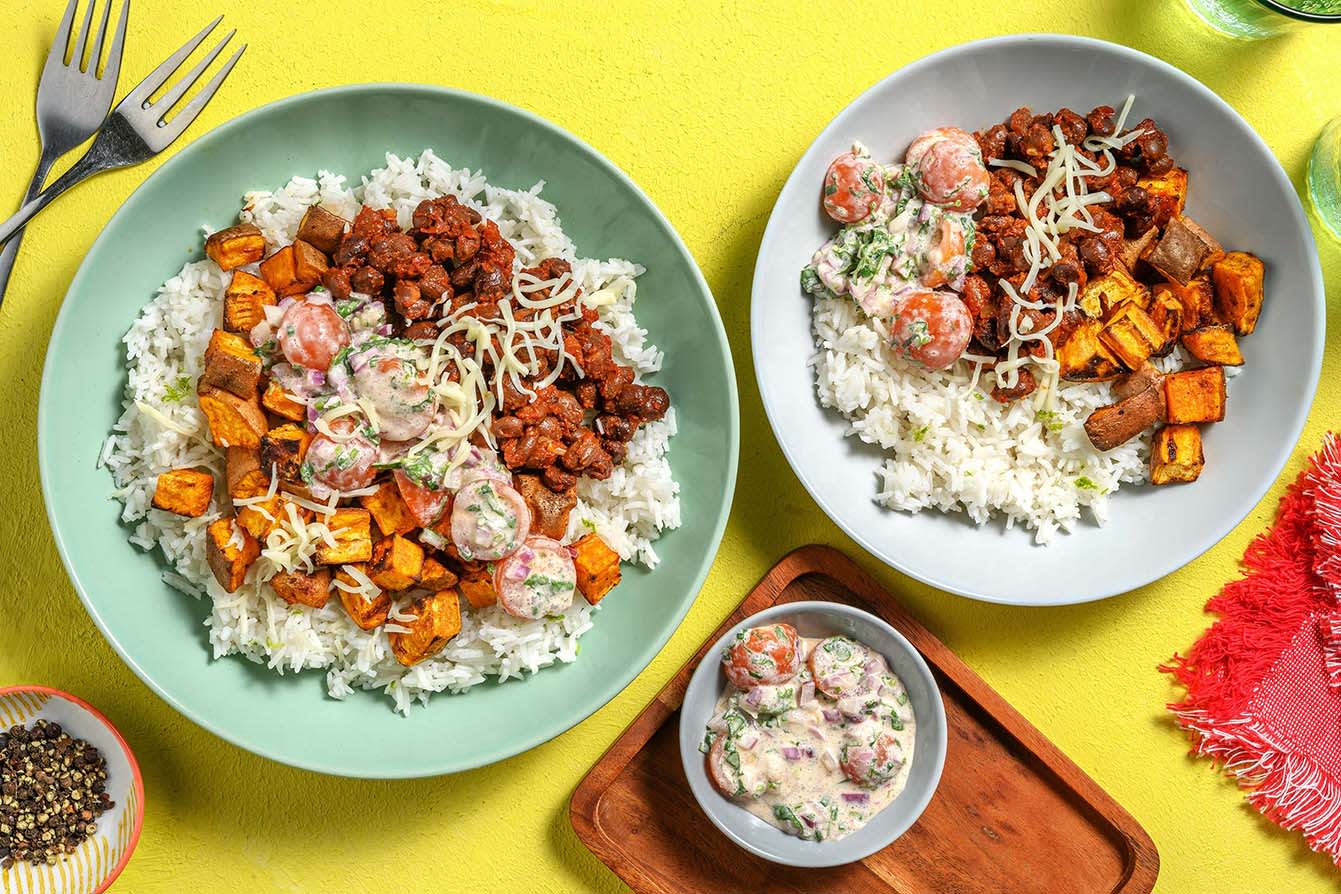 Meal planning made easy when you order groceries online
Our quick and easy recipes offer mealtime inspiration. Open your dinner table to a world of choice and pick from a range of recipes, whether it's hearty Italian pasta dishes, family favourites or something special like our premium recipes. Whether you're feeding the whole family or something wholesome for yourself (not forgetting those leftovers for lunch tomorrow!), HelloFresh boxes have options for both meat eaters and vegetarians, so you can find something everyone will enjoy at dinnertime. Find out how HelloFresh works and try our home delivered groceries for yourself today.
What our customers say:
Most 5-stars Reviews
★
★
★
★
★
Based on customer reviews on
★
★
★
★
★
Super convenient!
I love the food and the convenience! Every meal has been awesome. I can't wait for each box to arrive and my husband can even make these meals because the instructions are easy to understand.
Cherie
★
★
★
★
★
Huge variety of recipes
The range of recipes is fab and had really pushed my confidence in the kitchen and willingness to cook with new ingredients. Recipes cards are clear and numpty-proof!
Rosie
★
★
★
★
★
Easy to follow recipes
Fantastic idea. I was sceptical at first but thought I'd give it a go. The meals are tasty generous portions. So simple to cook with a recipe card for each meal. During the week now we just pick a meal. No having to worry if I have all the ingredients. Everything is so fresh.
Phil
★
★
★
★
★
Quick easy meals
Brilliant for quick easy meal. Everything there for you, as some of the ingredients I wouldn't have in my store cupboard.Our meals are for two and there is plenty, often enough for three. All fresh ingredients.
Dennis
Learn More about our Online Grocery Delivery

If I order groceries online, when will they be delivered?
With HelloFresh, you'll choose your delivery date based on when is most convenient for you. Our standard delivery slot is between 8am and 7pm, but you can choose an 8am to 12pm slot for an extra charge. Later delivery slots are also available between 5pm and 9pm in London.

How will you get my grocery shopping delivery to me if I'm not home?
By logging into your account, you can tell us where you'd like our couriers to leave your box of fresh groceries if you're not home when it is delivered.

Will my grocery shopping stay fresh if I'm not home?
If you're not home when your order arrives, don't worry. We've designed our food boxes to contain insulation and ice packs to keep your groceries fresh. As soon as you're home, remember to refrigerate your order.

Is it possible to skip an online grocery shopping delivery?
HelloFresh is flexible, so if you do need to skip a week, that's fine! Simply let us know by logging into your account and clicking 'skip week' for the week you wish to miss.

Do you offer any grocery home delivery offers?
If you've never ordered from HelloFresh before, you can take advantage of our introductory offer, which gives you money off your first box. If you're an existing customer, why not refer a friend? Use your referral code to give your friend £20 off their first box and we'll credit your account with £20 too, so you can save money on your future food orders. See more about HelloFresh discount codes here.

What food plans are available for my grocery shopping?
There are three types of food plans available: Classic, Family and Rapid. The Classic box is available for two adults (or even one if you'd like the second portion for lunch, saving even more time), three, four or five meals a week, and for three to four adults, three or four meals a week. You'll choose from 18 recipes each week, with at least 10 vegetarian recipes. The Rapid box is available for two, three or four adults, three, four or five meals a week, and two adults, five meals a week. This box features recipes that can be cooked quickly, in as little as 20 minutes. The Family box is available for two adults and two children, three or four meals a week, and features six recipes per week.