Explore Recipes by Cuisine
Plant Based Vegan Recipes and Meal Ideas
Yes, HelloFresh does do Vegan! With these nutritious Hello Fresh vegan recipes, we make it easy to slot vegan meal planning seamlessly into a plant based diet. Discover a variety of low calorie vegan meals to help you master the ultimate vegan diet plan.
Everything to know about Vegan Foods and Plant Based Meals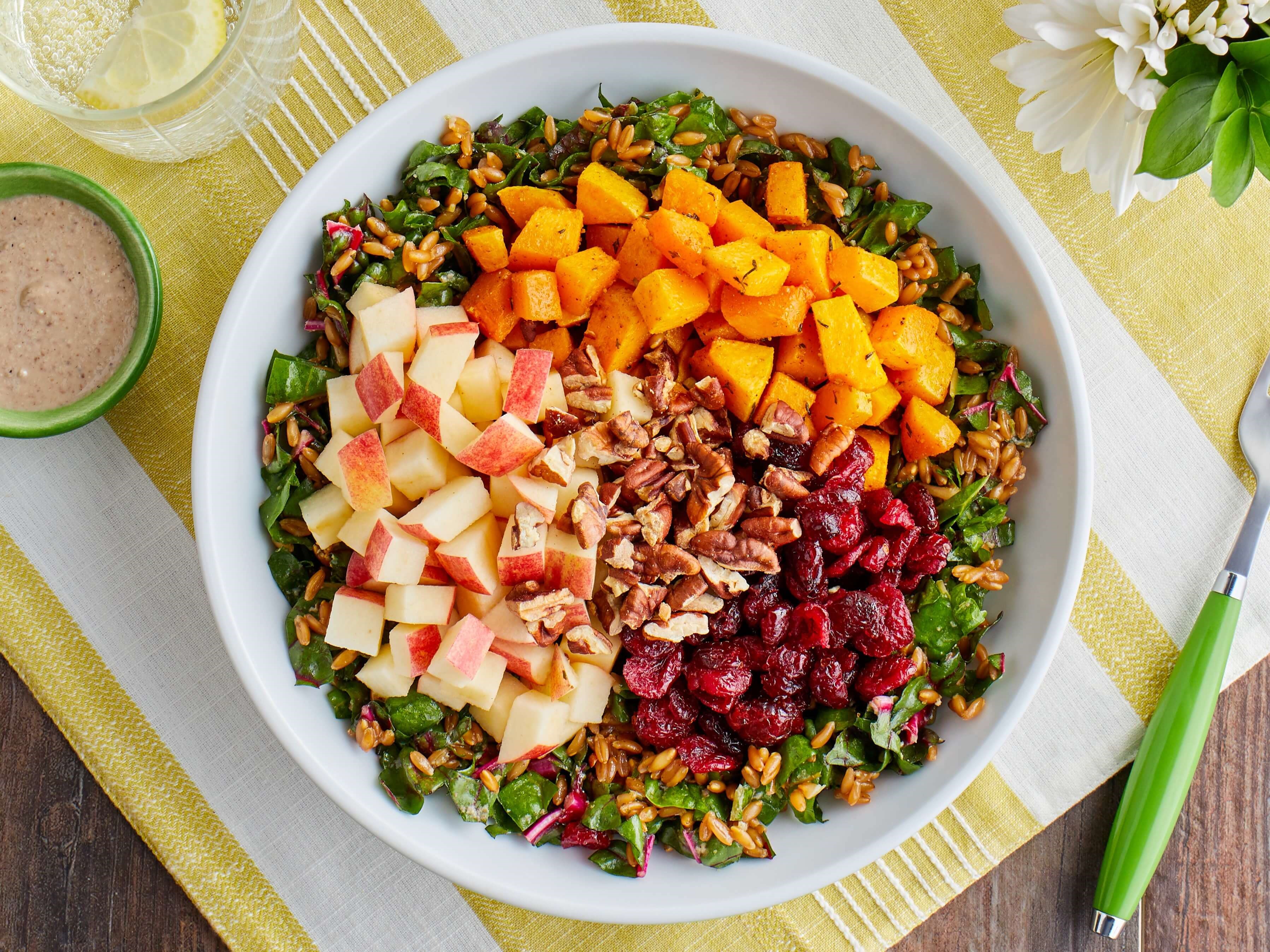 Vegan Ingredients
For those looking to dine from a plant based diet, our vegan meal options further refine your menu by cutting out the eggs and cheese you'll find in our HelloFresh vegetarian recipes.

Expect vegan meals packed with exciting flavour combinations of vegetables, fruit and whole grains to keep you sustained and looking forward to mealtimes. These vegan recipes will help you maintain a healthy and balanced diet, especially since an 80g portion of pulses - think lentils, beans, and peas - can count as one of your 5 a day quota!

Vegan ingredients can also include:
Nuts
Miso
Tahini sesame paste
Tofu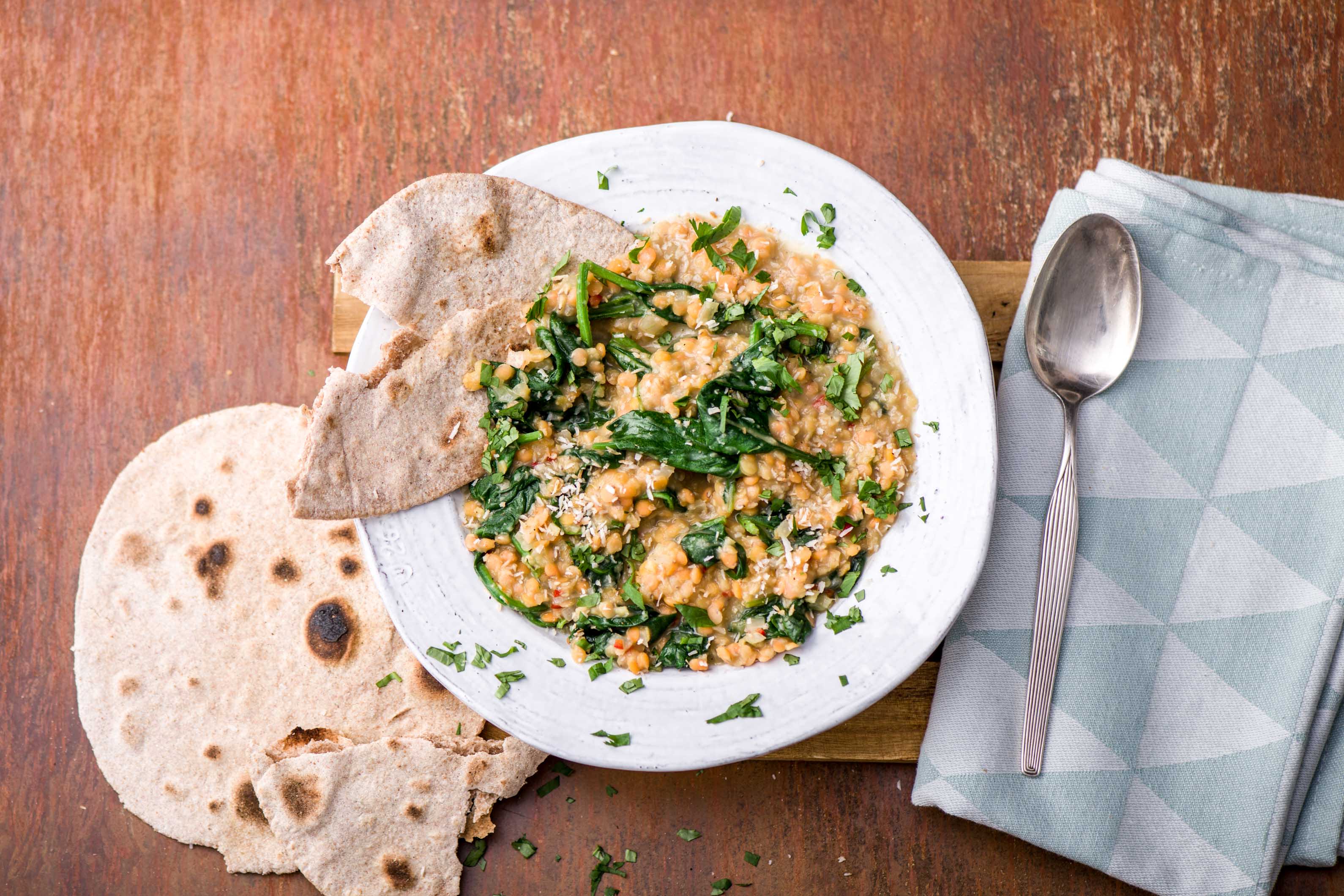 Vegan Meals
We all know that sometimes, you just want to eat the specific lunch or dinner combination that takes your fancy that day! That's why our vegan recipes cover all bases. Looking for something warm and comforting? Or maybe more light and refreshing? Keep your plant based diet running smoothly with these vegan meals.

Here are just a few of our favourite, vegan meals ideas: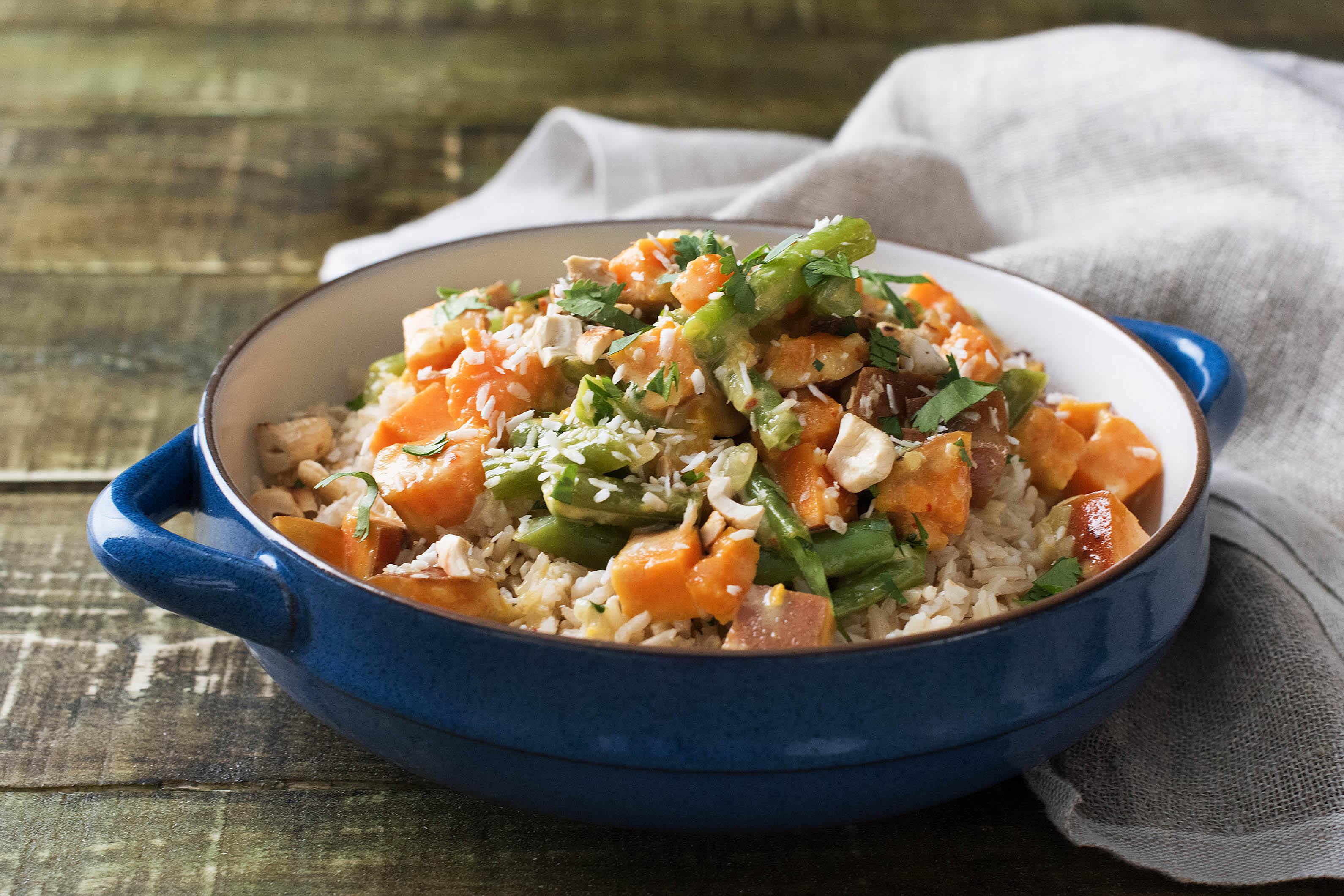 Customised Vegan Meal Planning
Are you already following a vegan diet or trying to choose more plant based breakfasts, lunches and dinners? You're in the right place! HelloFresh's vegan meal planning can be completely customised to what you need. Choose your ideal vegan menu from multiple vegan recipes and we'll deliver the exact pre-portioned fresh ingredients and recipe cards straight to your door on a day that suits you.

Plus, if you're a single person household or simply cooking for one, just select the two person subscription and get ahead by batch cooking our recipes. So have some fun and start picking out your delicious vegan dinners today! Don't forget about your discount code if you're a new customer - with money off your first recipe boxes.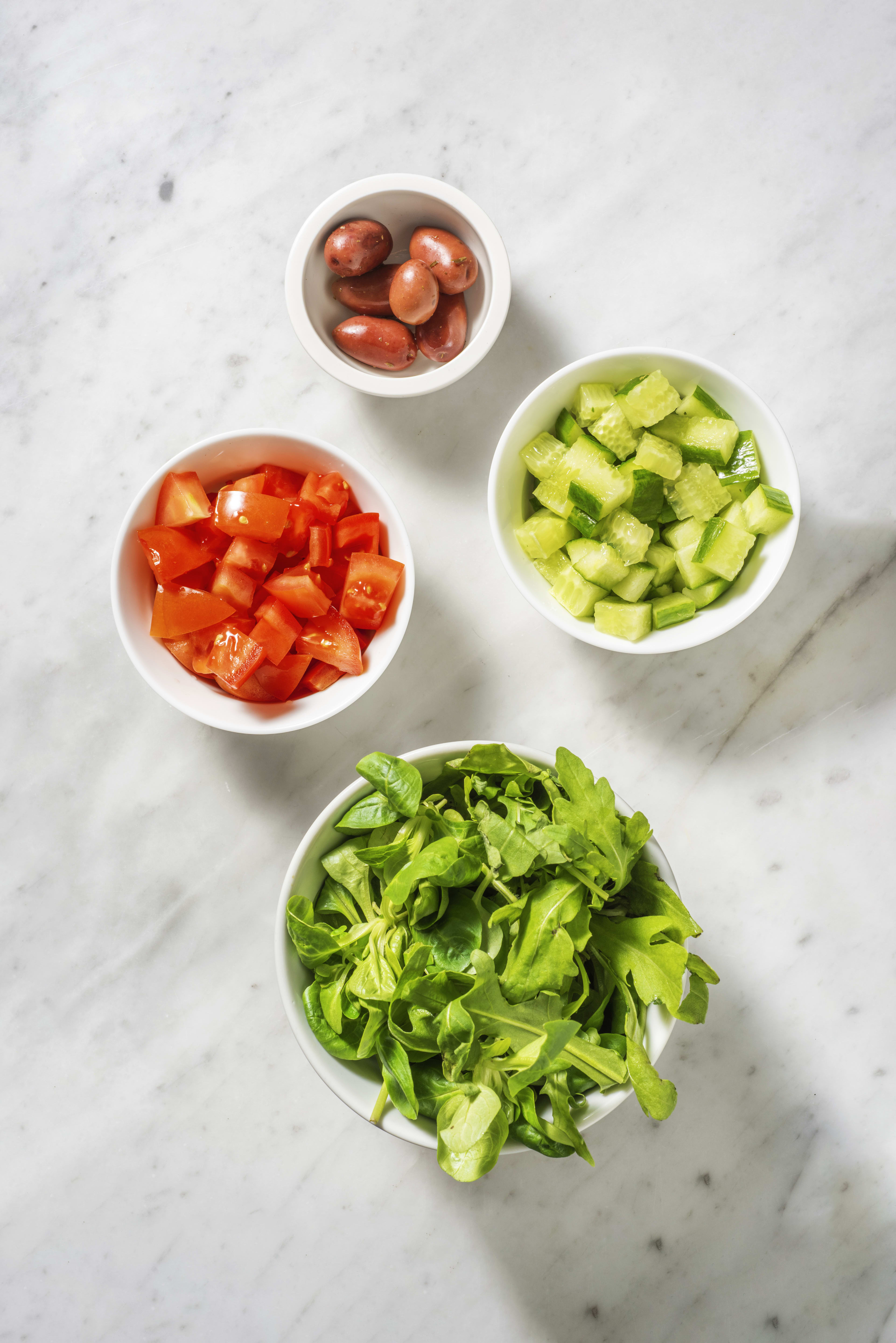 A Guide to Vegan Recipes
Once you've selected how many vegan recipes you need each week according to how many people you'll be cooking for, it's time to get creative and choose your vegan meal preferences!
Latest on-trend vegan recipes
Here at HelloFresh, we keep our vegan menu planning fresh - just like our name! So if you see a certain ingredient doing the rounds online, expect to see it popping up in your vegan meal boxes. Cauliflower covered concoctions, anyone?
Low calorie vegan meals
From Asian Mushroom Broth and Coconut Caribbean Soup to vegetarian paella and curry, mix up your textures with our reliable plant based meal delivery system.
Full on flavour
Combining elements of tastes from Indonesia to Sri Lanka to further Vietnamese and Thai inspirations, let your tastebuds travel every week from the comfort of your own home with our enticing vegan meal plan.
Spice up mealtimes
With flavours incorporated from around the world, our tantalising spices and accompaniments are guaranteed to keep your vegan diet plan fired up each week.
Start creating your vegan meal plan today!
Vegan Foods and Recipes FAQs
What is vegan food?
Vegan food includes fruit, vegetables, legumes, nuts, grains, dairy-alternatives and plant-based foods like tofu. It is any food that is not derived from animals in any way.
What can't vegans eat?
A vegan diet eradicates any product or ingredient that is produced by or made from an animal. This includes meat, dairy products, honey and eggs.
How to begin a vegan diet?
If you're finding switching to a vegan diet difficult then a good way to begin is by slowly substituting your carnivorous meals for plant-based ones, one by one. Whether this is opting for a vegan breakfast, lunch or one vegan dinner recipe a week, starting small can make it easier to phase into a vegan diet.
How healthy is a vegan diet?
If you carefully plan your vegan diet then it can be simple to ensure it is as healthy and balanced as a meat-eaters diet. Ensure you substitute key sources of protein, nutritents and fibre with vegan options to make sure your body continue to get what it needs. A main issue with a vegan diet, is similar to a non-vegan diet, ensuring you aren't carbohydrate-heavy and overloading your meals with starch.
How to make a recipe vegan?
You can easily make your favourite meat dishes vegan by substituting any none vegan ingredients for plant-based ones. The main way to substitute foods successfully is to opt for ingredients that have similar textures to the original.
How to get calcium on a vegan diet?
You may think the lack of dairy in a vegan diet may cause calcium deficiency, however, there are lots of vegan-friendly ingredients you can get your calcium fix from. Leafy vegetables, sesame seeds, dried fruits and unsweetened soya drinks can all help provide calcium to your vegan diet.
How to get more protein in a vegan diet?
Achieving the correct protein levels with a vegan diet is possible. High protein vegan ingredients are lentils, chickpeas, quinoa, nuts, seeds and oats. Creating dishes complete with these fantastic vegan foods will ensure your vegan diet is full of high protein options.
How to get iron within a vegan diet?
Good sources of iron for those on a vegan diet are pulses, greens such as broccoli and a range of dried fruits like apricots, figs or prunes. Whilst red meat is often a main source of iron in a regular diet, the lack of it does not mean a vegan diet can achieve regular levels of iron, too.
Check out more recipes with tasty ingredients