Get the discount directly on the App
Scan the QR code if you are from desktop, or you can directly click on the button below if you are from your phone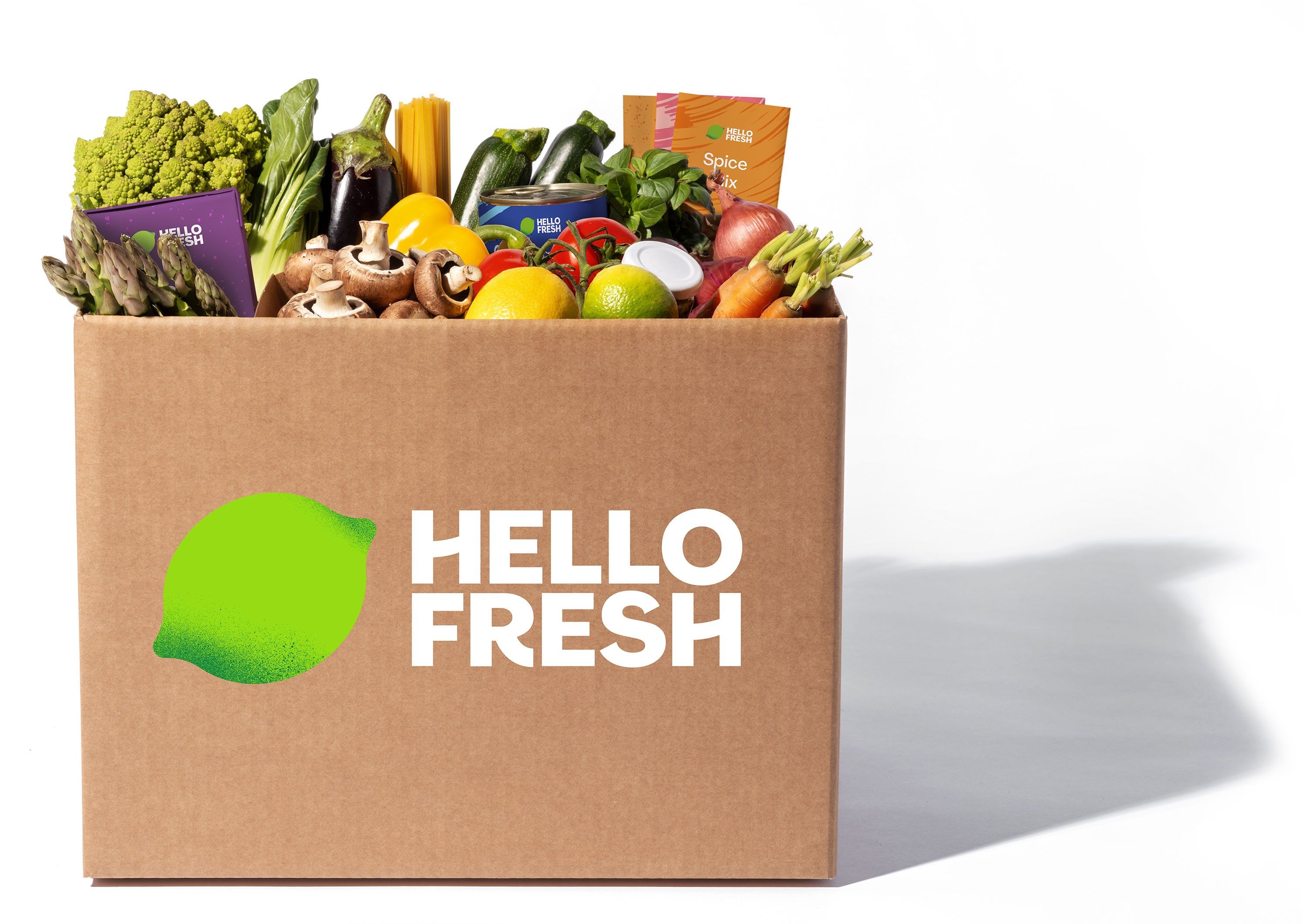 An Easy, Flexible Plant-Based Vegetarian Meal Delivery
Finding a plant-based or vegetarian meal plan delivery service and vegetarian meal plans can be tough but with HelloFresh, we've made it easier than ever before. With our classic vegetarian food box, you'll choose from a minimum of 10 tasty vegetarian recipes each week, helping you cook delicious, plant-based dishes at home. Simply choose your plan, pick your recipes and we'll deliver everything you need to your door. All of the ingredients in your plant-based meal delivery are from our trusted suppliers to guarantee quality. They are pre-portioned for ease, so you can help the environment by reducing the amount of food waste you produce too.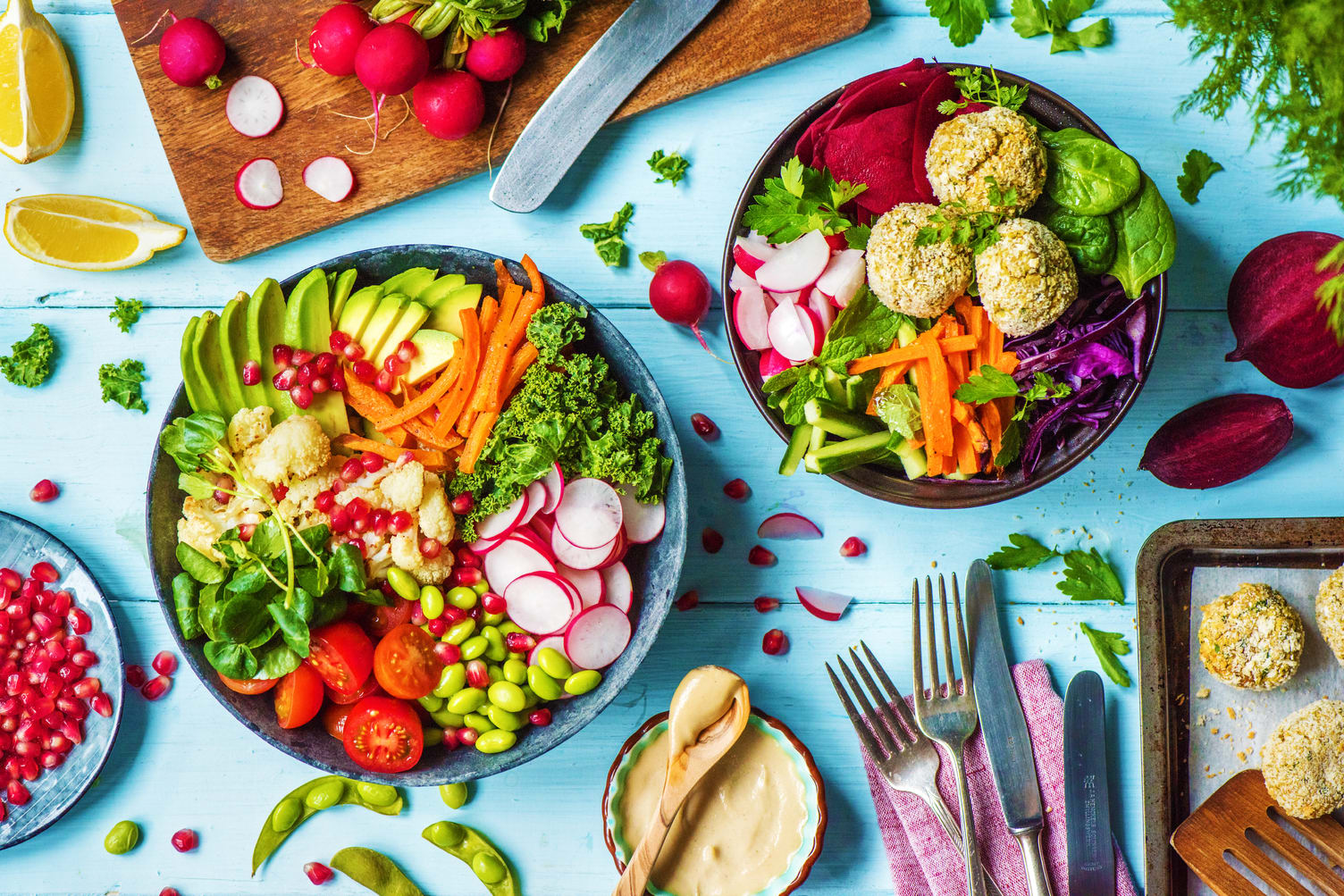 Vegetarian Meal Plans From Global Cuisines To Try At Home
If you've grown tired of the typical mealtime vegetarian options, HelloFresh is here to bring you fresh, tasty new flavours from around the world. Whether it's a taste of the orient with our hoisin glazed vegetarian meatballs or a Mexican-inspired veggie chipotle bean chilli, there's so much choice in our vegetarian meal plans, so no two weeks need to be the same. We only use high-quality ingredients in your plant-based meal delivery box, so you're assured of great-tasting, fresh flavours with every plant-based meal delivery.
What kind of recipes do you like?
Please select from the options below. You can always change them later.
Save & view plans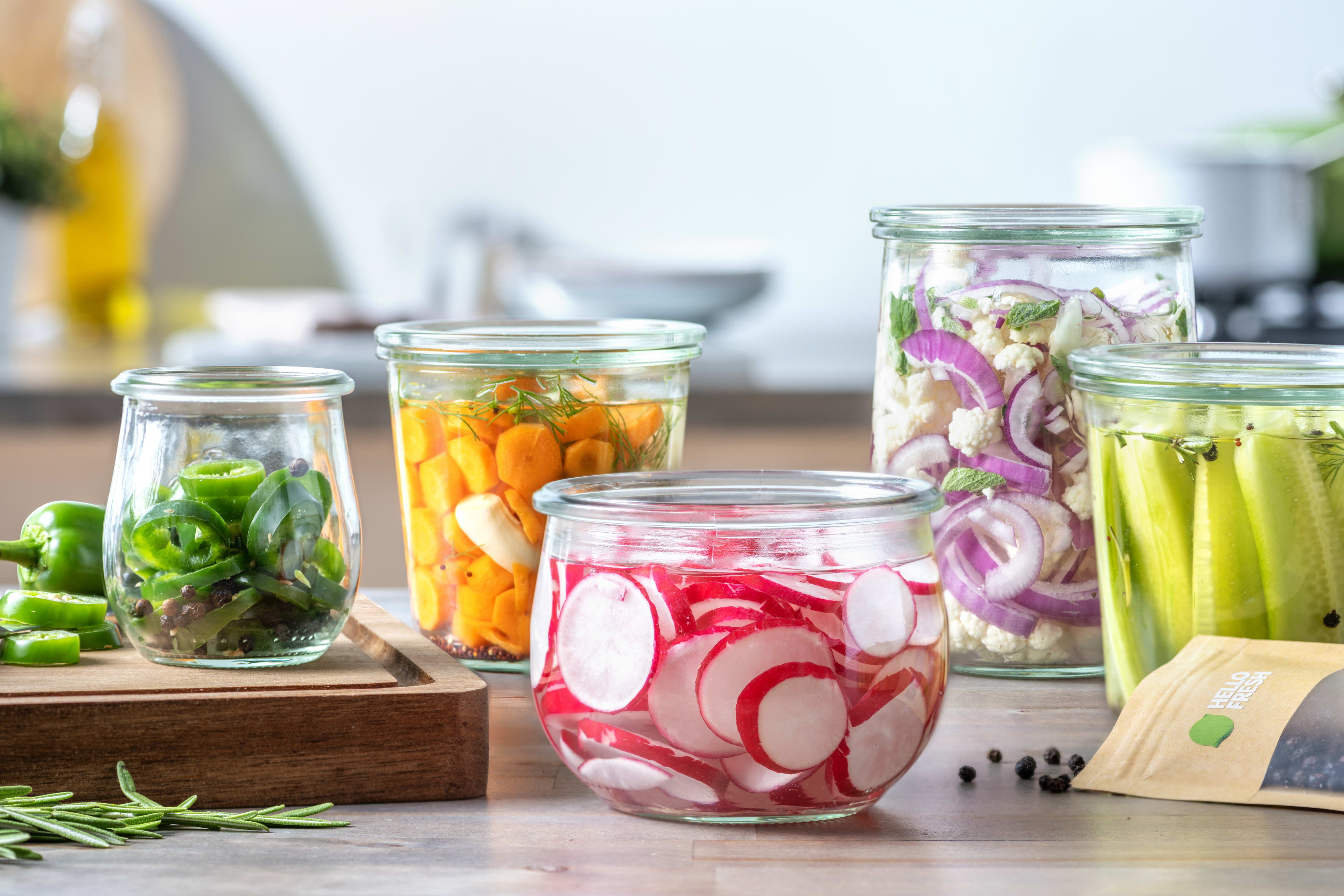 Vegetarian Meal Prep: Make Being Vegetarian Easy
Vegetarian meal prep doesn't have to be a challenge. Eat good food with a vegetarian meal plan. A healthy vegetarian meal plan is an easy and convenient way to kick start a wholesome veggie diet. With a vegetarian weekly meal plan, you can remove fish or even meat by-products from your weekly menu while also making recipe selection and meal preparation easy.

HelloFresh vegetarian meal plans focus on fresh fruits, vegetables and whole grains which help lead to a higher intake of dietary fibre and reduced intake of saturated fat. Make becoming vegetarian an efficient and delicious process with HelloFresh's vegetarian meal prep ideas, fresh ingredients and multiple vegetarian recipe choices. Eat good food that's vegetarian with half the time and half the cost.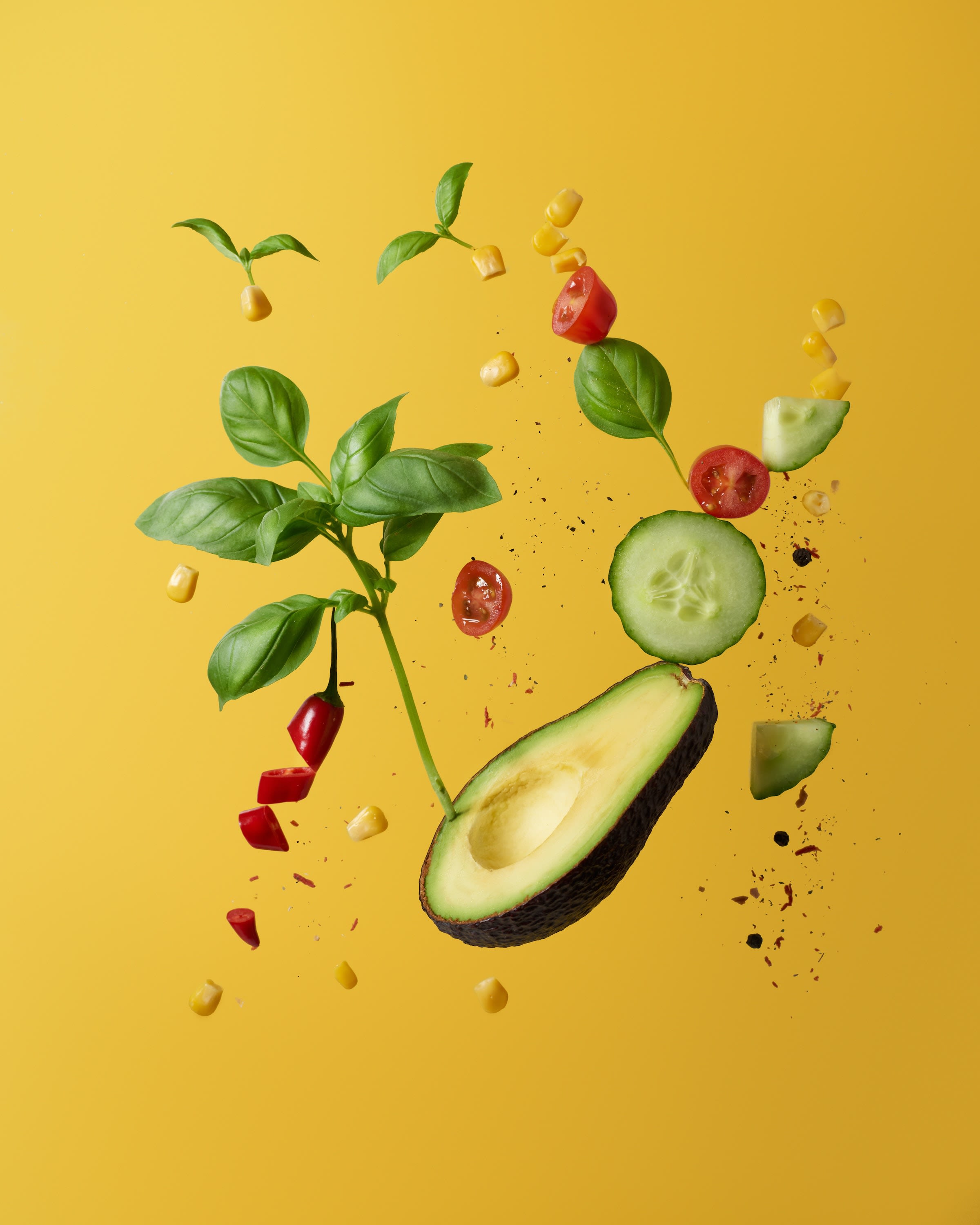 Vegetarian Weekly Meal Plans: Get Tasty Vegetarian Food Delivered
Starting and maintaining a vegetarian diet can be overwhelming and time-consuming when it comes to sourcing tasty recipes and fresh ingredients. After all, finding exact ingredients that don't have traces of meat or meat by-products is a tedious exercise, and the ingredients that are plant-based are often marked up in price. Meal planning benefits many food lovers, but vegetarian meal planning continues to be a challenge for those looking to eat vegetarian food that is affordable and tastes good. Eating vegetarian food that doesn't cost you time and money may feel impossible, but it doesn't have to.

With a HelloFresh vegetarian weekly meal plan, you can get fresh, delicious vegetarian recipes delivered to your doorstep. A HelloFresh vegetarian plan allows you to pick a plant-based or vegetarian meal kit and get it delivered with fresh ingredients, in the exact amount you need. HelloFresh offers an easy meal plan vegetarian eaters will love. Our vegetarian weekly meal plan brings meals to your doorsteps ready for you to put together and bring to the table. Get all the taste without the cost and time with HelloFresh's delicious vegetarian menu.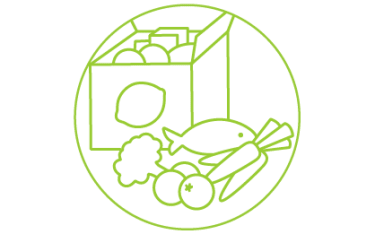 Fuss Free, Waste Free
Pre-portioned, fresh ingredients mean you'll have exactly how much you need, keeping food waste to a minimum.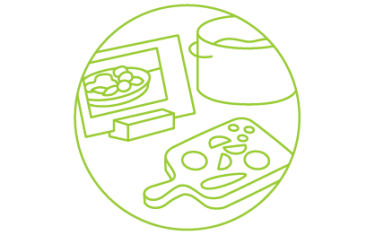 A World Of Choice
Choose from a large selection of vegetarian meals inspired by global cuisine and delivered direct to your door.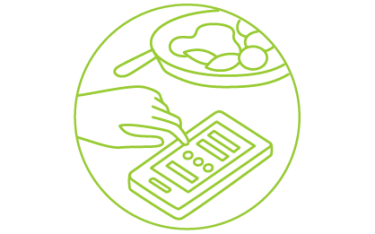 Fresh Ingredients, Every Time
We work with trusted suppliers and have developed the insulating properties of our boxes so you receive fresh, delicious produce every time.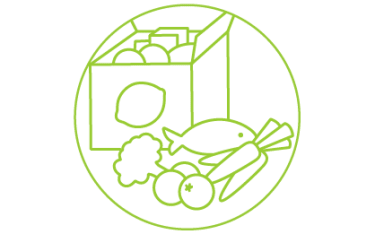 Fuss Free, Waste Free
Pre-portioned, fresh ingredients mean you'll have exactly how much you need, keeping food waste to a minimum.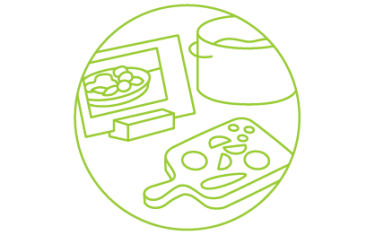 A World Of Choice
Choose from a large selection of vegetarian meals inspired by global cuisine and delivered direct to your door.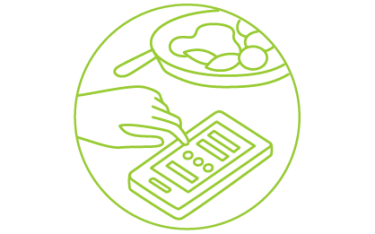 Fresh Ingredients, Every Time
We work with trusted suppliers and have developed the insulating properties of our boxes so you receive fresh, delicious produce every time.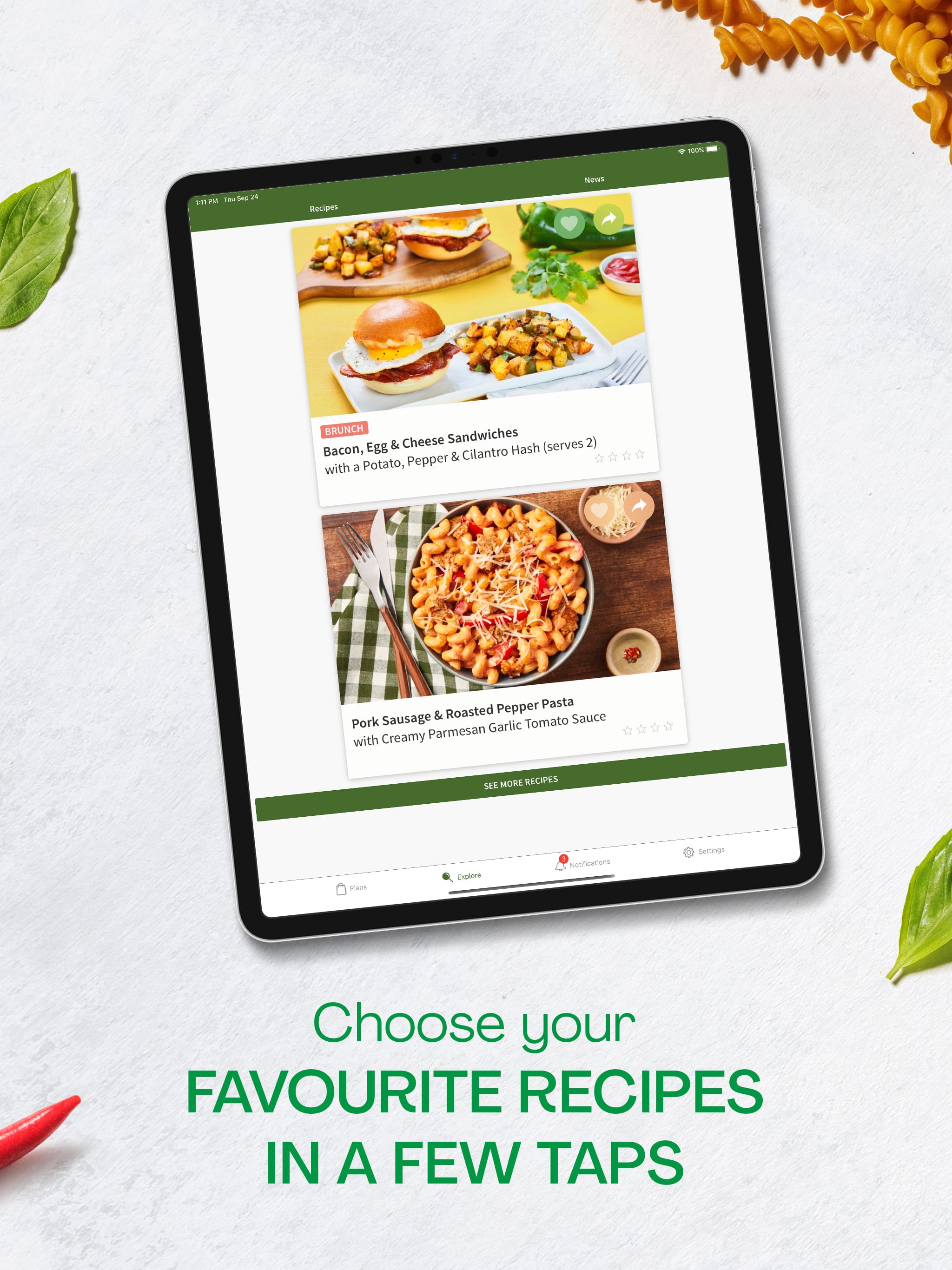 How Does Vegetarian Meal Delivery and Meal Prep Work?
HelloFresh offer the best vegetarian meal plan delivery due to the fact that it is customisable, reliable, and easy to use. The good news is, HelloFresh makes ordering vegetarian meal delivery a piece of cake. HelloFresh is known for offering the best vegetarian meal plan delivery because of its freshness, commitment to sustainability, and ease of use. Customers select a vegetarian or plant-based plan, customise the vegetarian meal plan according to the number of people they are feeding, and then choose from a wide portfolio of 44+ recipes. Our recipes span from vegetarian, to plant-based, to calorie-smart. Customers will be able to read the list of ingredients of each recipe to identify the right vegetarian recipes for them and avoid the recipes that don't align with their diet.

Once you select your plan, volume, and recipes, you can set your frequency of delivery whether you are looking for daily deliveries or bi-weekly vegetarian meal delivery. Then, all you have to do is wait for your vegetarian food box to get delivered to your doorstep! HelloFresh vegetarian meal delivery makes it easy to accommodate your lifestyle and explore new, diverse, and fresh-tasting vegetarian dishes. We offer vegetarian meal kits and healthy vegetarian meal plans across the UK as well as a wide array of meal kit plans for you to choose from. We have a meal plan for everyone and are committed to providing Brits with fresh tasting food, regardless of their location or dietary restrictions and preferences. Our vegetarian meal plans are designed for your convenience, wallet and taste buds. It's no surprise we're one of the best vegetarian meal kits on the market!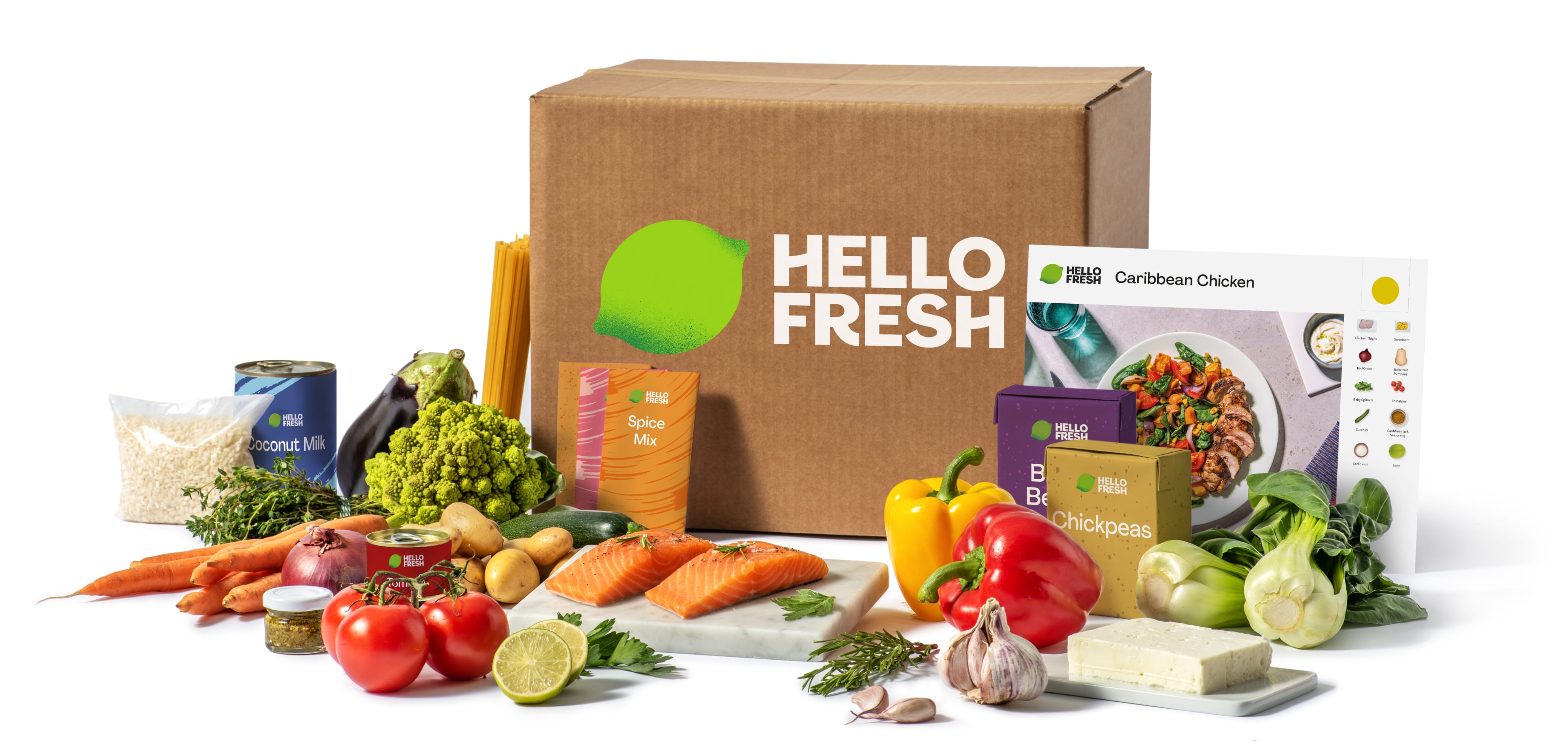 Vegetarian Meal Delivery For a Healthy Lifestyle
A vegetarian meal delivery or plant-based meal subscription service isn't just for vegetarians alone. Healthy vegetarian meal plans and vegetarian meal delivery is a solution for vegetarians and eaters of all kinds looking to keep a healthy lifestyle, or even just experience a different way of eating. With HelloFresh, customers can explore veggie recipes of all types in different cuisines and diet styles with its meal plans. Even if you choose a meat-lovers or family plan, you can select specific vegetarian recipes that spike your interest. Your meal kit can be anything you want it to be.

HelloFresh makes it easy to select specific recipes, eliminate ingredients you are allergic to or don't enjoy, and switch your meal plan at any time. No matter what plan you start with, you can change to vegetarian meal delivery or a plant-based meal subscription whenever you want. HelloFresh makes it easy to try out delicious, fresh-tasting vegetarian recipes by delivering them right to your doorstep.
What our customers say:
Most 5-stars Reviews
★
★
★
★
★
Based on customer reviews on
★
★
★
★
★
Perfect for busy lives
HelloFresh has made my life so much easier. We have not had one meal that we have not enjoyed. The recipes are easy to follow and we have a meal on the the table within about half an hour. Perfect for busy people.
Veronica
★
★
★
★
★
Top quality of ingredients
HelloFresh is always extremely consistent in quality with good delivery. The food is consistently of good quality. Recipes are excellent and teach me simple ways to do cooking differently. There is good variety in each menu to enable me to make my choices
Elizabeth
★
★
★
★
★
Super convenient
Hello Fresh is a great way to find new family recipes. It gives you fresh ideas for meals instead of cooking the same meals over and over. I also like not having to think of what to cook or what to buy, it's all there.
Emily
★
★
★
★
★
Great for families
Being a mum of 2 children, HelloFresh makes cooking dinner so simple. Not having to organise dinner every night. Such a wide range of healthy recipes. My family loves it!
Bianca
Learn more about our Plant-Based and Vegetarian Meal Plans in the UK

Which HelloFresh box is suitable for my plant-based delivery plan?
If you're vegetarian or follow a plant-based diet, the Classic Box is the best option for you. Our Classic Box is suitable for vegetarians, pescatarians and flexitarians.

How many vegetarian recipes do you offer in the plant based food box?
On our Classic Box plan, you can choose from 10 vegetarian recipes. You can view the recipes up to three weeks in advance, so you can plan ahead and make your choices before your vegetarian meal box and recipe cards delivery is due.

Does HelloFresh offer vegan meals?
HelloFresh's vegetarian meal plan often includes plant-based options and vegan food too. The vegan meal delivery is perfect for anyone looking to reduce the amount of eggs and cheese they eat.

How do I let you know that I want a vegetarian meal delivery?
If you're a new customer and you're selecting our Classic 3 meal boxes, you can select a veggie preference when you place your first order. For existing customers with our Classic 3 meal boxes, you can change your preference to include three vegetarian recipes. Preferences can only be set with our Classic 3 boxes.

If I pre-order my plant based meal plan delivery online, when will it be delivered?
With HelloFresh, we'll deliver your vegetarian food box on a date that's convenient to you. Our standard delivery slot is between 8am and 7pm, but you can choose an 8am to 12pm slot for an extra charge. Later delivery slots are also available between 5pm and 9pm in London.

How will you get my plant-based meal delivery to me if I'm not home?
In the 'My Account' section of our website, you can set a safe place where our couriers can leave your order if you're ever not home when it arrives.

Will my plant-based food delivery stay fresh if I'm not home?
We understand that you may not be home when your vegetarian food delivery arrives. That's why we've designed our boxes with special insulation and ice packs to keep your food fresher for longer. Once you arrive home, refrigerate the food as soon as you can.

Is it possible to skip a delivery when I order food online?
You can view our vegetarian recipes up to three weeks in advance. If you do need to skip a delivery, you can do so by logging into your account and clicking 'skip week' for the week you'd like to skip.