Explore Recipes by Cuisine
Traditional English Food and British Meals
Fancy the taste of classic British dishes? Recreate your favourite pub lunch at home and choose from our selection of HelloFresh British recipes. You'll be sure to find a recipe everyone will love, from Shepherd's Pie to Bangers and Mash.
British foods that our customers love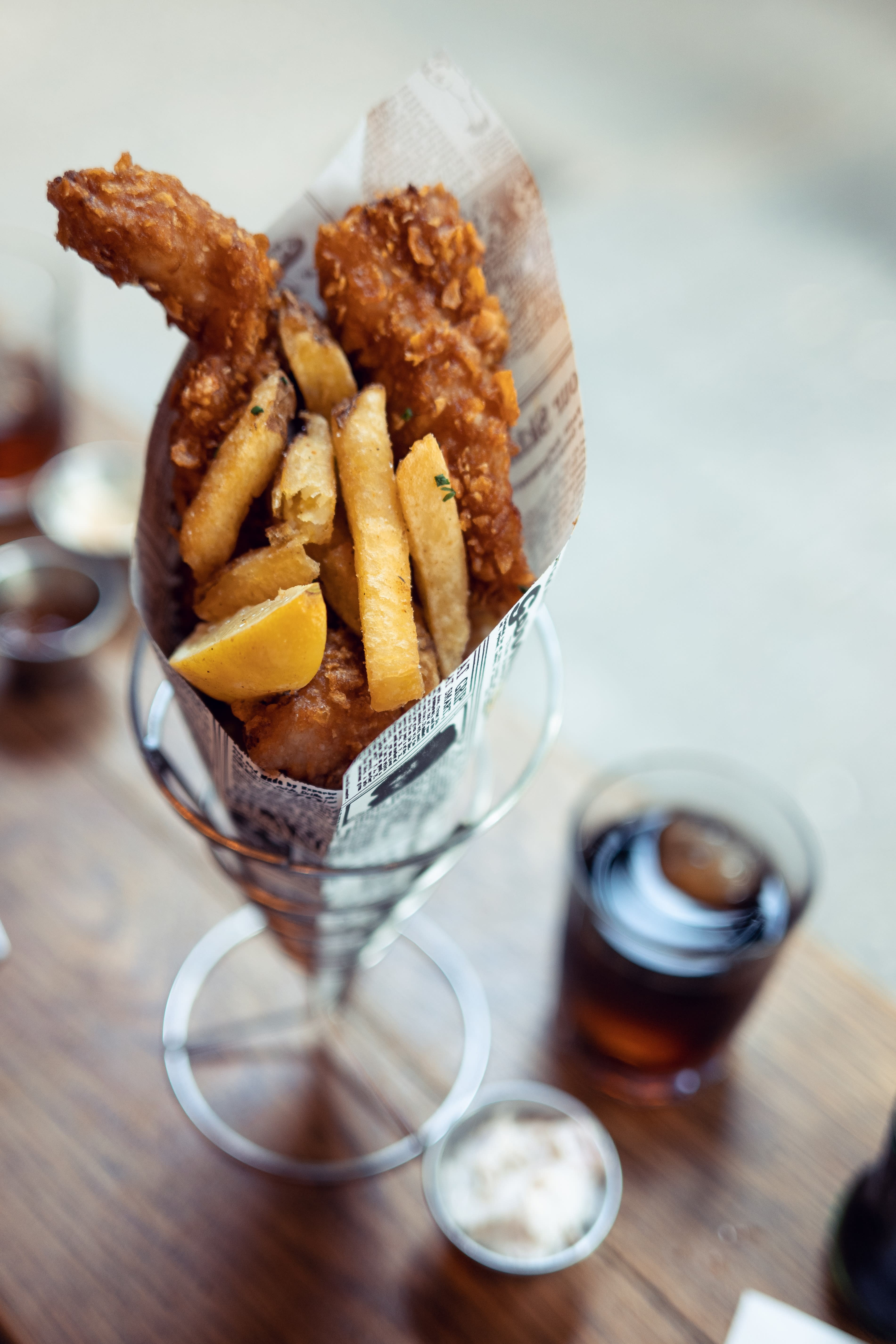 British Food
Traditional British foods are often known for their hearty and comforting nature. Showcasing the nation's diversity and long history, the following British dishes are among the most popular of all time:


Fish and Chips: This iconic dish is most often enjoyed by the seaside for the freshest experience. It consists of battered fish (usually haddock or cod) with chips. Traditional sides include salt, vinegar, curry sauce and mushy peas.
Ploughman's Lunch: A cold meal featuring bread, cheese, pickles, onions, and ham or other cold meats. It's often served in pubs. You could even add pickled and fresh vegetables, chutney, boiled eggs and fruit. A plated ploughman's works, but a wooden board similar to that of a charcuterie is preferable.
Haggis: A traditional Scottish dish made from minced sheep's offal, seasoning, suet and onions, and typically boiled in a sheep's stomach. This traditional Scottish dish is usually served with "neeps and tatties," which are mashed turnips (neeps) and potatoes (tatties), along with a whisky sauce or gravy. Haggis is often considered a symbol of Scotland and is famously celebrated in the traditional Burns Supper.
Roast Beef and Yorkshire Pudding: It doesn't get more British than a classic Sunday roast; featuring roast beef served with Yorkshire puddings, roasted potatoes, vegetables, and covered in gravy. More on a Sunday roast dinner coming up!
Full English Breakfast: Often referred to as simply 'a full English', the hearty full English breakfast consists of bacon, eggs, fried or grilled tomatoes, sausages, mushrooms, fried bread or toast, black pudding and baked beans.
Shepherd's Pie: Shepherd's pie is a simple casserole with a layer of cooked meat and vegetables, topped with mashed potatoes. Cottage pie is a similar dish, but it's made with minced meat other than lamb.
Bangers and Mash: A British dish of sausages (bangers) served with mashed potatoes and often gravy. Our quick bangers and champ mash recipe has been expertly designed by our chefs as a lighter option to help with a balanced lifestyle.
Trifle: This traditional English dessert is popular with Christmas dinner, and involves layering sponge cake soaked in sherry or fruit juice, with custard, fruit and whipped cream. With trifle recipes dating back as early as the 1590s, this is one of the most traditionally English foods around!
While these dishes remain popular, modern British cuisine has evolved to incorporate international influences and a wider variety of ingredients. See our
recipe hub
for more inspiration.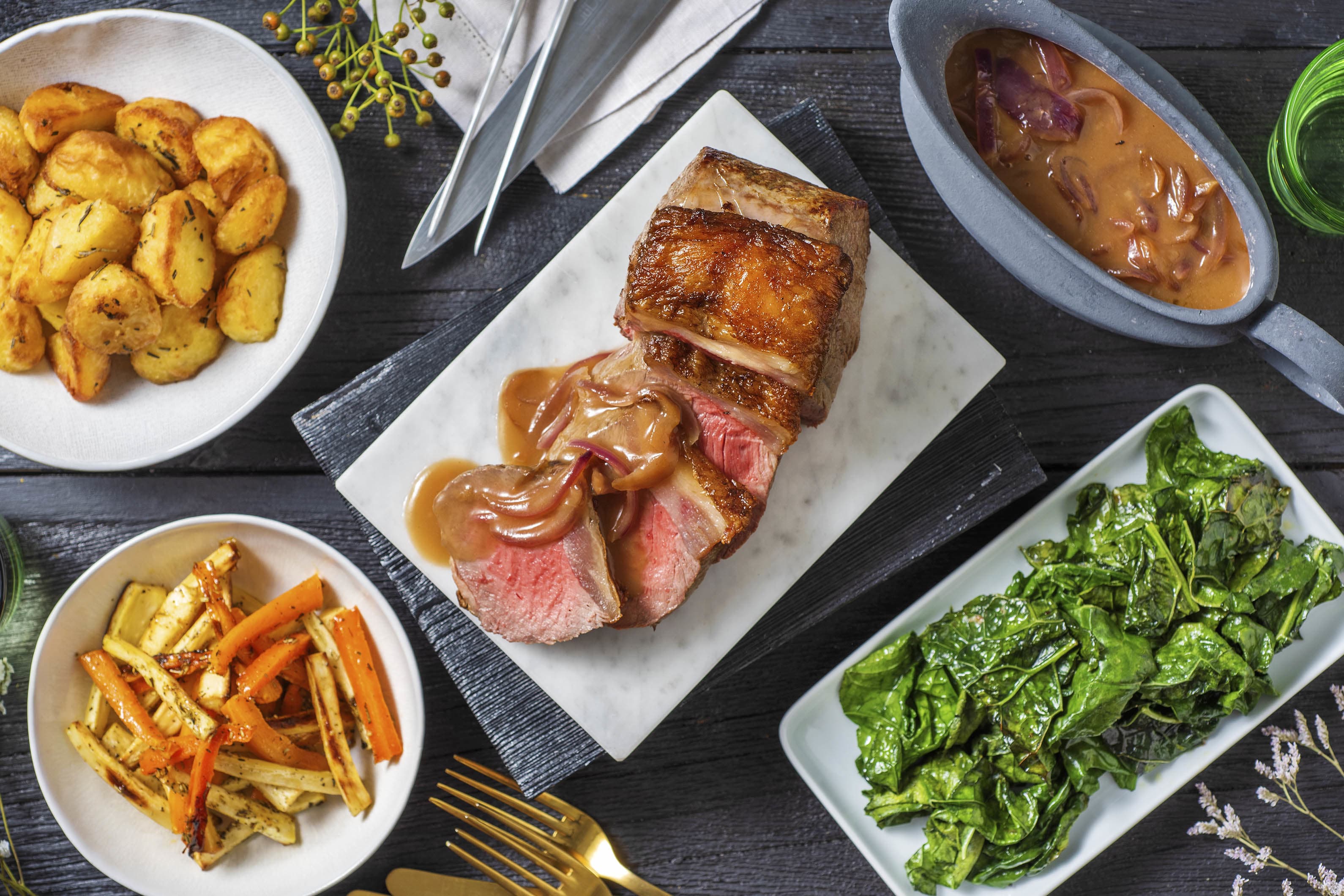 How to Prepare the Perfect British Roast Dinner
A Sunday roast is Britain's answer to comfort food. Usually enjoyed on a Sunday afternoon, but not limited to then, a traditional roast brings everyone around the table to enjoy a wholesome menu of roast meat and vegetables. However, no British roast is complete without all the trimmings, so if you want to indulge in this traditionally English food, here are the recipes you simply can't skip.

The Sunday Roast: Roast beef takes centre stage in a traditional Sunday roast. However, roast pork, lamb or a whole roast chicken are also widely enjoyed. For a vegetarian option try a whole roasted cauliflower or butternut squash.

Potatoes: Roast potatoes are an essential side dish when it comes to a British Sunday roast. For potatoes that are light and fluffy on the inside and perfectly golden on the outside, try our roast lamb with salsa verde and roast potatoes recipe.

Vegetables: Peas and carrots are always a crowd favourite, but cheesy cauliflower bake, roasted root vegetables or baked Brussels sprouts are also great options.

Gravy: Gravy is drizzled all over the Sunday roast to add moisture to the meal. Our Thyme Roasted Chicken and Gravy recipe includes a simple gravy that can be used to top off any British roast.

Yorkshire pudding: A traditional Sunday roast always calls for Yorkshire pudding – a savoury dinner roll commonly eaten in British cuisine that is used to mop up the gravy.
Check out more recipes with tasty ingredients
Eat better. Every day.
What are you looking for?