Explore Recipes by Cuisine
Indian Recipes and Indian Curry Dishes
Turn up the heat with our collection of Indian recipes and subcontinental fusions. If it's spicy flavour profiles you're after, this HelloFresh recipe collection will have a dish to satisfy your cravings for curry and more.
Discover Indian Recipes from HelloFresh
Indian Curry Recipes
World-renowned for their huge range of curry dishes, Indian cuisine wouldn't be complete without creamy kormas, flavourful baltis and spicy vindaloo curries.
Further Indian Curry Recipes
Indian Vegetarian Recipes
The aromatic spices and diverse ingredients in Indian vegetarian recipes are part of their charm. See our favourite Indian veggie dishes here.
Further Indian Vegetarian Recipes
Indian Recipes
Looking for any Indian recipe? We've got you covered with a wide variety of simple, delicious, and easy-to-follow options you'll love.
Indian Cuisine: Popular Indian Dishes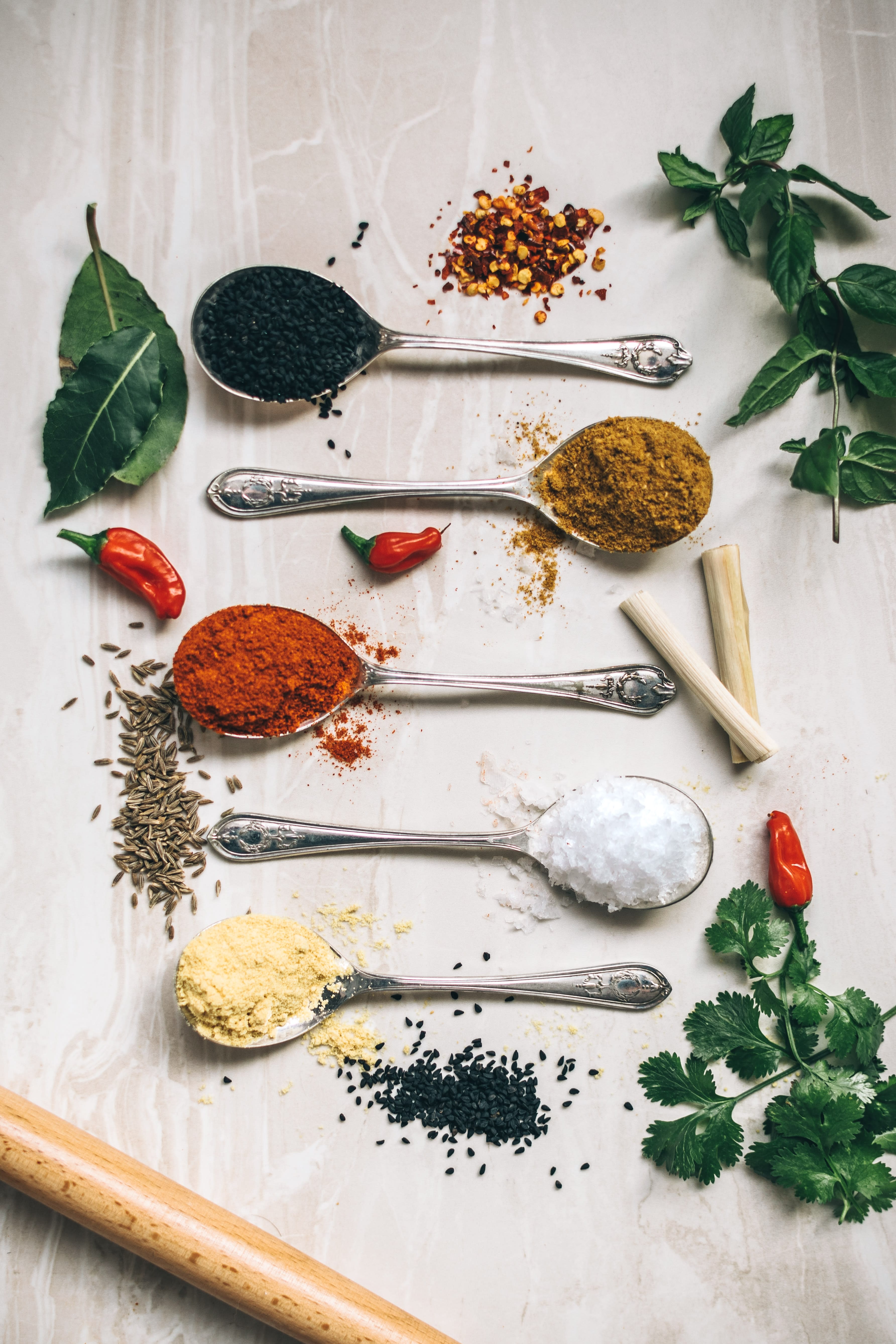 Indian Recipes
Indian dishes are renowned for their vibrant flavours and diverse textures, typically blending aromatic spices, fresh herbs, tender proteins and a medley of vegetables, resulting in unmistakable flavours that reflect the country's rich culture and regional diversity.

Although Indian dishes make the most of delicious meats such as tender chicken, succulent prawns and melt-in-the-mouth lamb, Indian recipes have plenty to offer vegetarians too. There are plenty of Indian vegetarian recipes for you to enjoy. Palak Paneer, for example, is a classic North Indian dish made with fresh spinach (palak) and paneer (Indian cottage cheese). The spinach is blanched, pureed and then cooked with a mix of spices, creating a vibrant green sauce. Cubes of paneer are added to the spinach mixture, absorbing the flavours with ease.

Some of our favourite Indian dishes include:

Sharing platters: It's not just curries that Indian cuisine is famed for. Sharing platters are a huge part of Indian food. Indian sharing platters like this one, include delicious Indian treats such as onion bhajis, cheesy garlic naans, as well as lime and coriander yoghurt dips and mango chutney.


Korma curries: Perfect for those who don't like their Indian curries too hot, kormas are a great introduction to Indian cuisine. Korma sauce is also super versatile; for instance, our creamy korma with king prawns, lentils and sweet potato gives a totally different, but equally delicious taste experience to our korma spiced beef pilaf. Kormas are also perfect family recipes you can guarantee little ones will love! For more curry dishes from India and beyond, check out our curry recipes collection.


Dahls: Using long-cooked pulses, dahl is a traditional Indian dish that's become more and more popular in the UK. Our North Indian style cauliflower and lentil dahl is perfect for getting more vegetables into your diet, and it's under 650 calories - it's a win-win!
India's Most Popular Recipes and Fun Facts About Them
Indian cuisine is enjoyed throughout the world and with our collection of Indian recipes, cooking them at home has never been easier. From Creamy Chicken Masala to Fragrant Lamb Shank Korma there's no shortage of Indian recipes to try – and for every dish, there's a fun fact to learn, too.

Biriyani: Traditionally, biryani is made by layering curried meat or vegetables and basmati rice. The rice is spiced with saffron, which is the most expensive spice in the world.
Chicken Tikka Masala: While Chicken Tikka Masala is one of the most popular Indian recipes in the western world, it didn't originate from India at all. In fact, the popular curry dish was invented in Glasgow, Scotland.
Samosa: This deep-fried snack is known for its triangular shape. No wonder the original word for "samosa" is samsa which comes from the Persian word for pyramid.
Dahl makhani: Dahl makhani is a lentil-based dish eaten all over India. Traditionally, dal is left to simmer overnight to enhance the flavors. For busy weeknights, though, our quick and easy One Pot Chicken and Red Lentil Dahl is just as delicious.
Check out more recipes with tasty ingredients
Eat better. Every day.
What are you looking for?