Explore Recipes by Cuisine
American Food and Classic American Recipes
From old-fashioned burgers and fluffy American pancakes to serious soul food like mac 'n' cheese, get inspired by our collection of American recipes.
American Mac and Cheese Recipes
Further American Mac and Cheese Recipes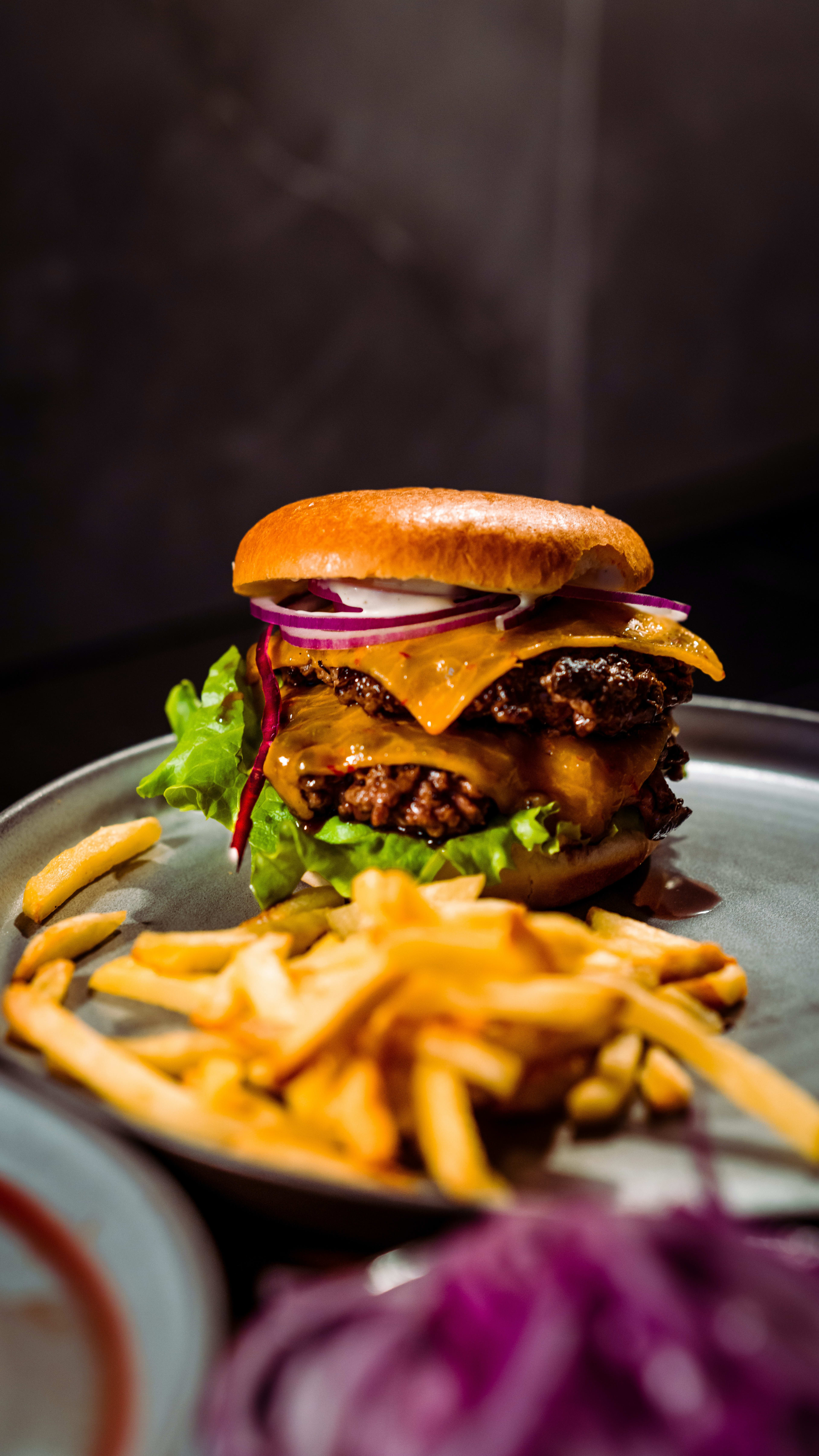 American Food
American food is a diverse culinary landscape that reflects the nation's melting pot of cultures. It is impossible to group American food into one genre, as you've everything from Central and Southern to Latin American food to consider. Characterised by its abundance, variety and innovation, American food typically includes everything from ultimate comfort foods, fast food and regional specialties like Southern barbecue, and vibrant Latin American flavours featuring dishes like tacos, enchiladas, and ceviche.


Southern American Food
South American food is a vibrant fusion of indigenous flavours, European influences, as well as some
African
and
Asian
culinary elements. It is typically made up of staple ingredients like corn,
potatoes
, quinoa and beans, adding proteins such as grilled meats, vibrant spices and zesty sauces, creating a wide range of flavourful dishes such as empanadas, feijoada, Peruvian ceviche and asado.
Get inspired by our American pancake recipes!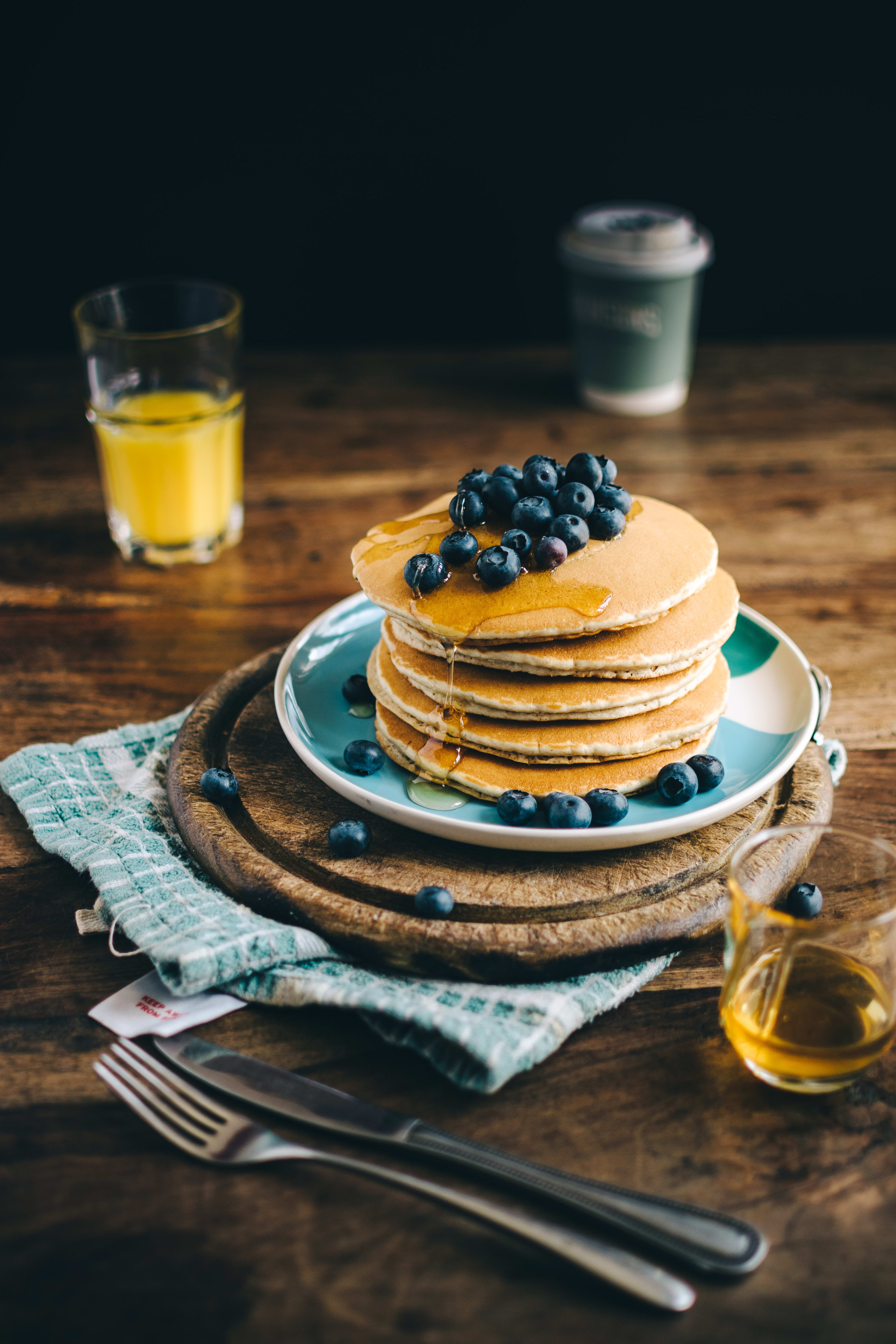 Fluffy American Pancake Recipe
To sample American cuisine at home, you can't go wrong with a classic American pancake recipe. If you're striving for fluffy American pancakes, try this easy, family-friendly, which makes light and fluffy pancakes that are great for special breakfasts or mid-afternoon snacks.
Preparation time: < 30 mins
Cooking time: < 10 mins
Serves 4
Ingredients:
135g plain flour
1 tsp baking powder
½ tsp salt
2 tbsp caster sugar
130ml milk
1 large egg
2 tbsp unsalted butter (melted)
Method:
Begin by sifting the flour, baking powder, salt and caster sugar into a medium bowl. In a separate bowl, gently whisk together the milk and egg, then the melted butter.
Combine the milk mixture with the flour mixture, using a fork to beat smooth. Any remaining lumps will quickly dissolve with a bit of stirring. Allow the batter to stand for a few minutes.
Warm a non-stick frying pan over medium heat and add a knob of butter. Once melted, pour a ladleful of batter (or two if your pan can accommodate two pancakes simultaneously). The batter may appear notably thick, but don't worry, this is the desired consistency.
Allow approximately three minutes for the top of the pancake to start bubbling and the edges to firm up. Flip the pancake and cook for an additional two minutes until both sides exhibit a golden brown hue, achieving a thickness of about 1cm. Adjust the heat if necessary to prevent over-browning.
Repeat this process until all the batter is used and you have a stack of delicious, fluffy American pancakes. To maintain warmth, you can keep the pancakes in a low-temperature oven or on a hot plate. Alternatively, you can leave to cool and warm up at a later date, but they're at their best when freshly cooked.
Don't forget to add your pancake topping of choice. Whether you're a sweet or savoury person, see our pancake topping inspiration for some ideas.


Check out more recipes with tasty ingredients
Eat better. Every day.
What are you looking for?