Explore Recipes by Cuisine
Korean Food and Recipes
As Squid Game, BTS and Parasite put Korean entertainment on the map, we've been satisfying our curiosity by tasting our way through our range of delicious and authentic Korean food recipes.
Get inspired by our Korean recipes!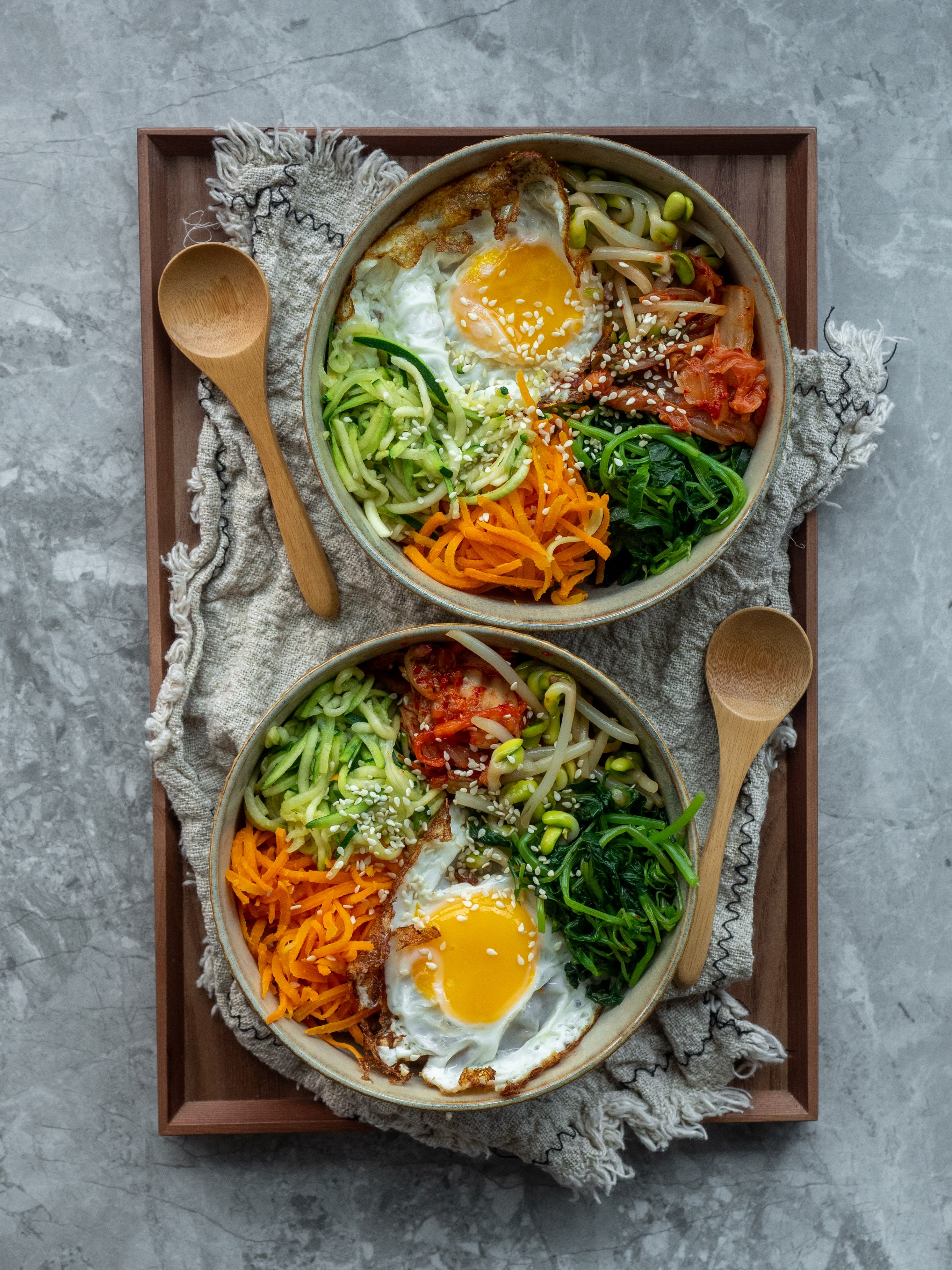 Popular Korean Foods
Korean food, known for its vibrant flavours and diverse range of dishes, has gained immense popularity worldwide. From the iconic kimchi to the sizzling bulgogi, Korean cuisine offers a delightful fusion of bold spices, fresh ingredients, and meticulous preparation techniques.

Some crowd-pleasers include the savoury and addictive Bibimbap, the mouthwatering Korean fried chicken, and the comforting and nourishing doenjang jjigae (fermented soybean paste stew). Explore our collection of Korean dishes, designed to satisfy both novice and experienced cooks, and unlock the authentic flavours of Korea right in your own kitchen.

From classic favourites to innovative creations, our recipes offer step-by-step instructions that will guide you on a culinary journey to create flavoursome Korean delights. Whether you're a beginner or a seasoned pro, these recipes are sure to impress and infuse your meals with the rich and vibrant essence of Korean cuisine.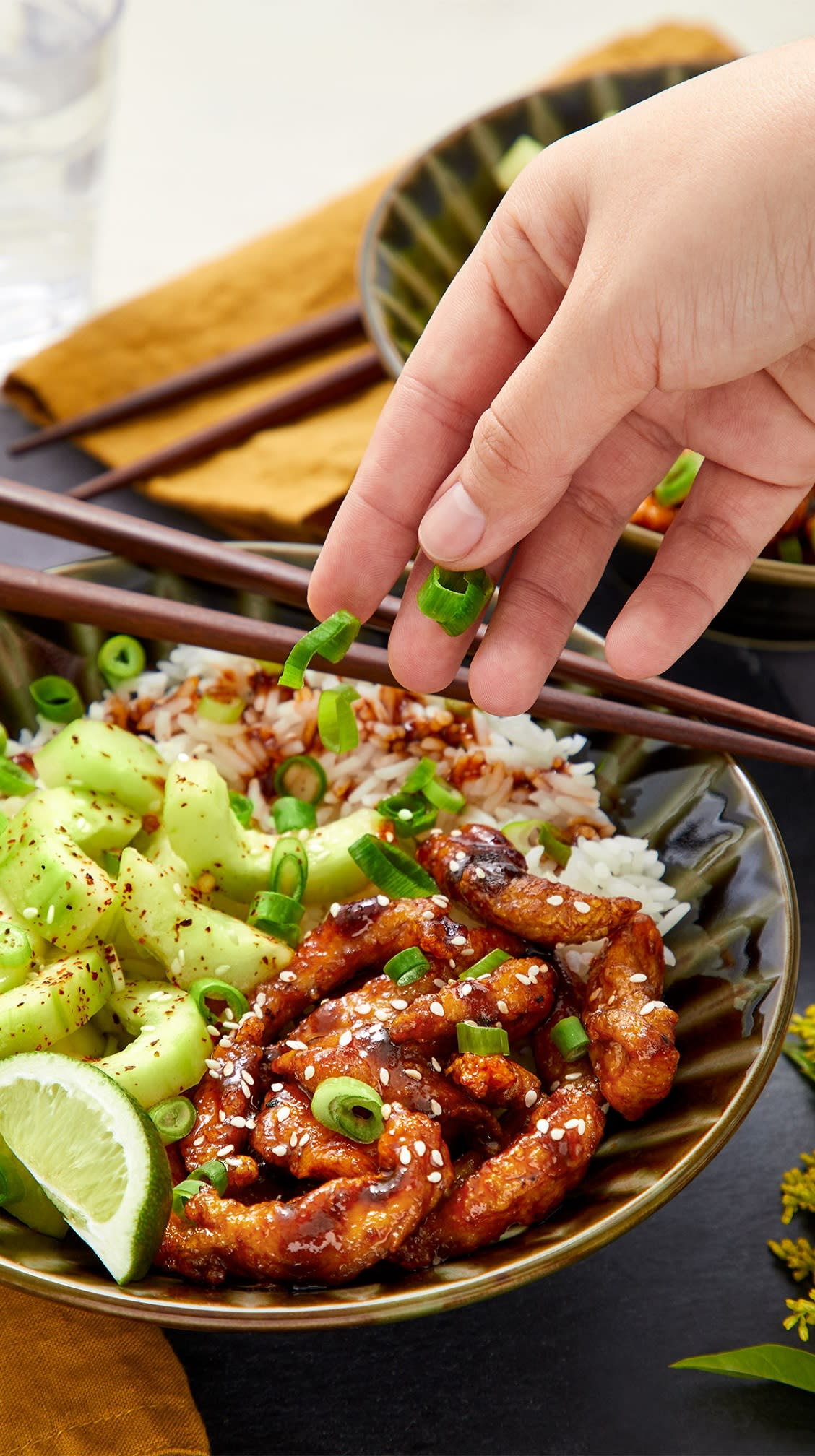 Korean Recipes To Try At Home
From fermented vegetables to a medley of side dishes, Korean recipes have many distinctive characteristics that are unique amongst Asia's cuisines. Korean recipes deliver intense, savoury flavours thanks to some common traditional spices and sauces, such as sesame oil and soybean paste. Meals are commonly served family-style with seafood or meat as the main protein.

Korean Recipes and Preserved Vegetables
Over many centuries, Koreans have perfected the art of preserving food. Many pickled, salted or fermented vegetables make up the side dishes that complete the Korean dining experience – like these Korean Chicken Drumsticks with cucumber pickles.
Korean Bibimbap Recipe
Bibimbap is one of our most popular Korean recipes at HelloFresh and it's easy to tell why. A flavourful combination of rice, vegetables, protein and spices, it's equally a balanced meal idea as it is delicious. Making it at home is easier than you think – all you need are these five components to master the classic Korean dish.

Rice: "Bibimbap" literally means "mixed rice," which means this grain is the most important component of this dish. White rice is the most popular choice, but whole grain rice can be used for a more balanced version.
Vegetables: Fry up some veggies like carrots, mushrooms or spinach. There are no rules, so get creative with your vegetable picks, and don't forget the soy sauce.
Protein: Korean Bibimbap is usually served with thinly sliced beef. However, shredded chicken, crispy bacon or even fried tofu (for the vegetarians out there) are great alternatives.
Fried Egg: Traditionally, a raw egg is cracked into the bibimbap right before serving, allowing the egg to cook when mixed into the hot rice. A fried egg sunny side up is just as delicious, though.
Toppings: Get creative with different toppings. Kimchi and sesame seeds are always a good place to start, while sprouts and herbs add a beautiful pop of colour. And of course, the traditional gochujang (Korean chilli paste) gives the whole dish a kick.
If you have a taste for Korean recipes, but don't know where to begin, then try HelloFresh's easy-to-make Korean dishes. Start with a traditional marinated Bulgogi Stir-Fry, or try a modernised Bulgogi Burger with all the sides. All HelloFresh meals come with simple recipe cards and pre-portioned ingredients, delivered to your doorstep!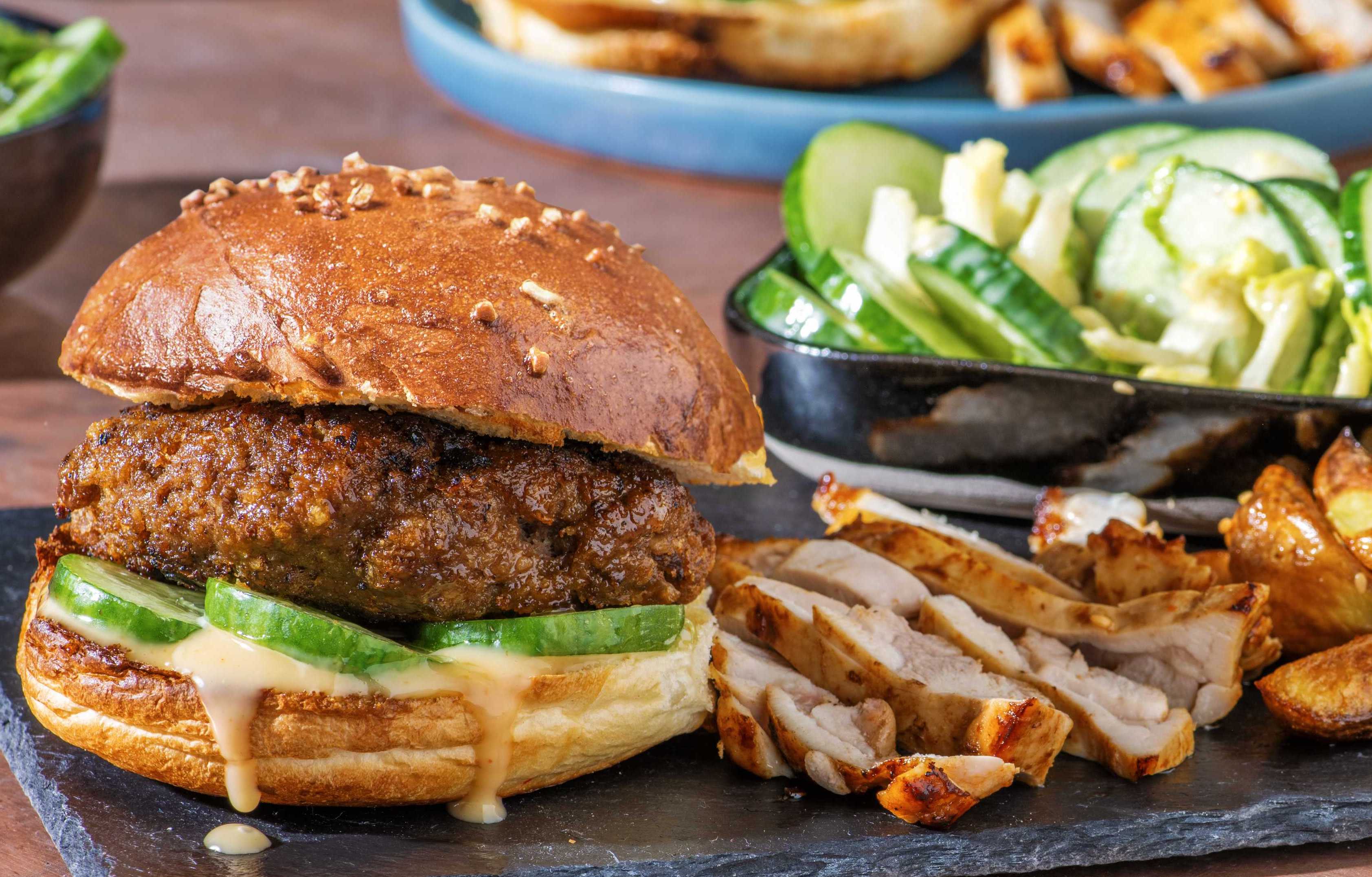 Korean Street Food
Recreate Korean Street Food in Your Own Kitchen
Korean street food is a vibrant and bustling culinary experience that tantalises the taste buds with its diverse flavours and unique creations. From piping hot tteokbokki (spicy rice cakes) to crispy and savoury hotteok (sweet pancakes), the bustling street stalls of Korea offer a delectable array of quick bites that are both satisfying and irresistible. Why not bring all the flavours of Korea to your dinner table with Korean street food recipes you can recreate in your own kitchen?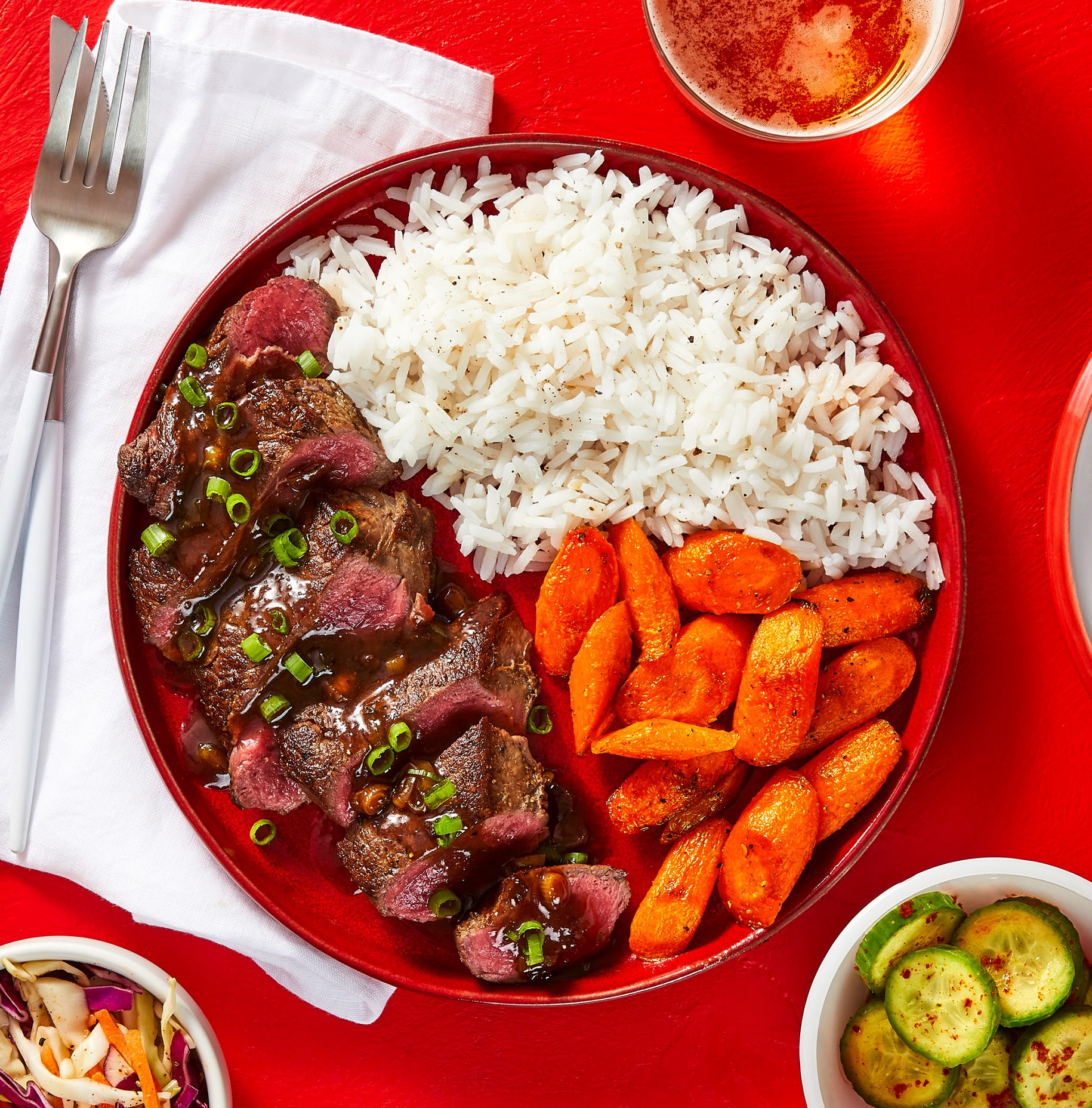 Korean BBQ Recipes
Korean BBQs often include a variety of cuts, including small and tender options like beef tongue, beef short ribs, pork belly, and chicken. Additionally, it can feature larger cuts like brisket, whole chickens, pork butts, pork ribs, and substantial steaks such as sirloin and rib-eye, offering a diverse selection to satisfy different preferences and culinary experiences.

Korean BBQ can be enjoyed in its traditional form with simple accompaniments like rice, cucumber salad or kimchi. However, it also lends itself to versatile culinary creations, such as flavourful bowls or refreshing lettuce wraps. With endless possibilities, Korean BBQs allow you to explore various meal options and customise your dining experience to suit your preferences. For more BBQ recipes, make sure to check out our guide.
Check out more recipes with tasty ingredients