Explore Recipes by Cuisine
Turkish Recipes and Meal Ideas
From meatballs and meze, to kumpir and flatbread, you'll find Turkish recipes for everyone right here.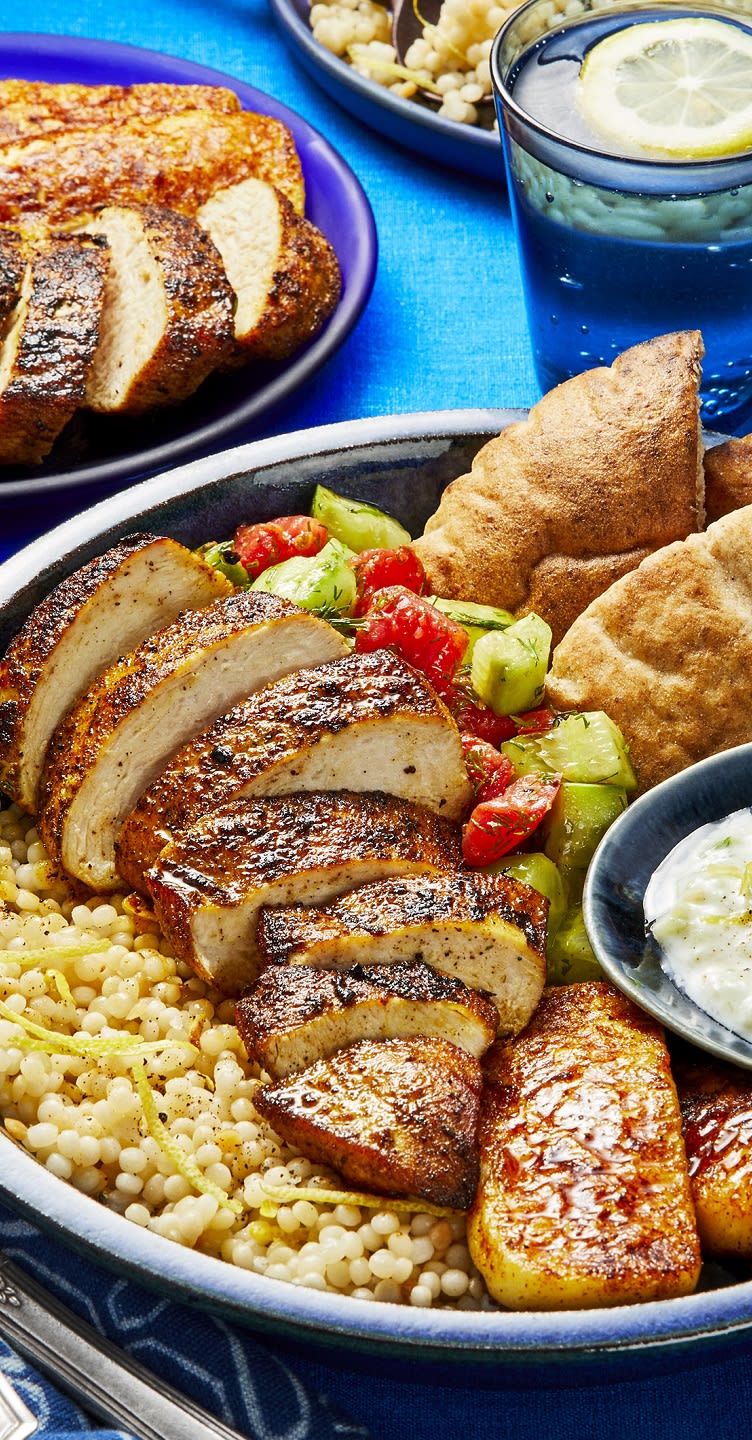 Turkish Food
Turkish food is a reflection of Turkish culture, encompassing a fusion of flavours, fresh ingredients and traditional culinary methods shaped by diverse cultures and civilizations spanning centuries.

While Turkish dishes are renowned for being focused on meat, including lamb, beef and chicken, you'll also find lots of seasonal, vegetable-based dishes in Turkish food. Some of the most highly celebrated, iconic Turkish foods include:


Döner: A popular Turkish street food, döner (also known as döner kebab) consists of slices of seasoned meats, usually lamb or chicken, that are slow-cooked on a vertical rotisserie, often served with accompaniments like pita bread, vegetables and yoghurt sauce.
Baklava: Baklava is a sweet, layered pastry dessert, filled with chopped nuts, and sweetened with syrup or honey.
Manti: Originating with nomadic Turkish tribes in the 13th century, manti are small dumplings filled with spiced meat, typically served with yoghurt and drizzled with garlic-infused butter and paprika.
Meze: Similar to a charcuterie board or tapas, a Turkish meze is an array of small appetiser dishes, which can include the likes of olives, fried or stuffed vegetables, hummus and more.
Lahmacun: Often referred to as "Turkish pizza," lahmacun is a thin, circular or oval flatbread topped with minced meat, vegetables and spices. Read on for more on Turkish flatbread recipes!
Simit: A beloved street food, simit are sesame-coated circular bread rings, a little like a pretzel, regularly enjoyed in Turkey as a snack.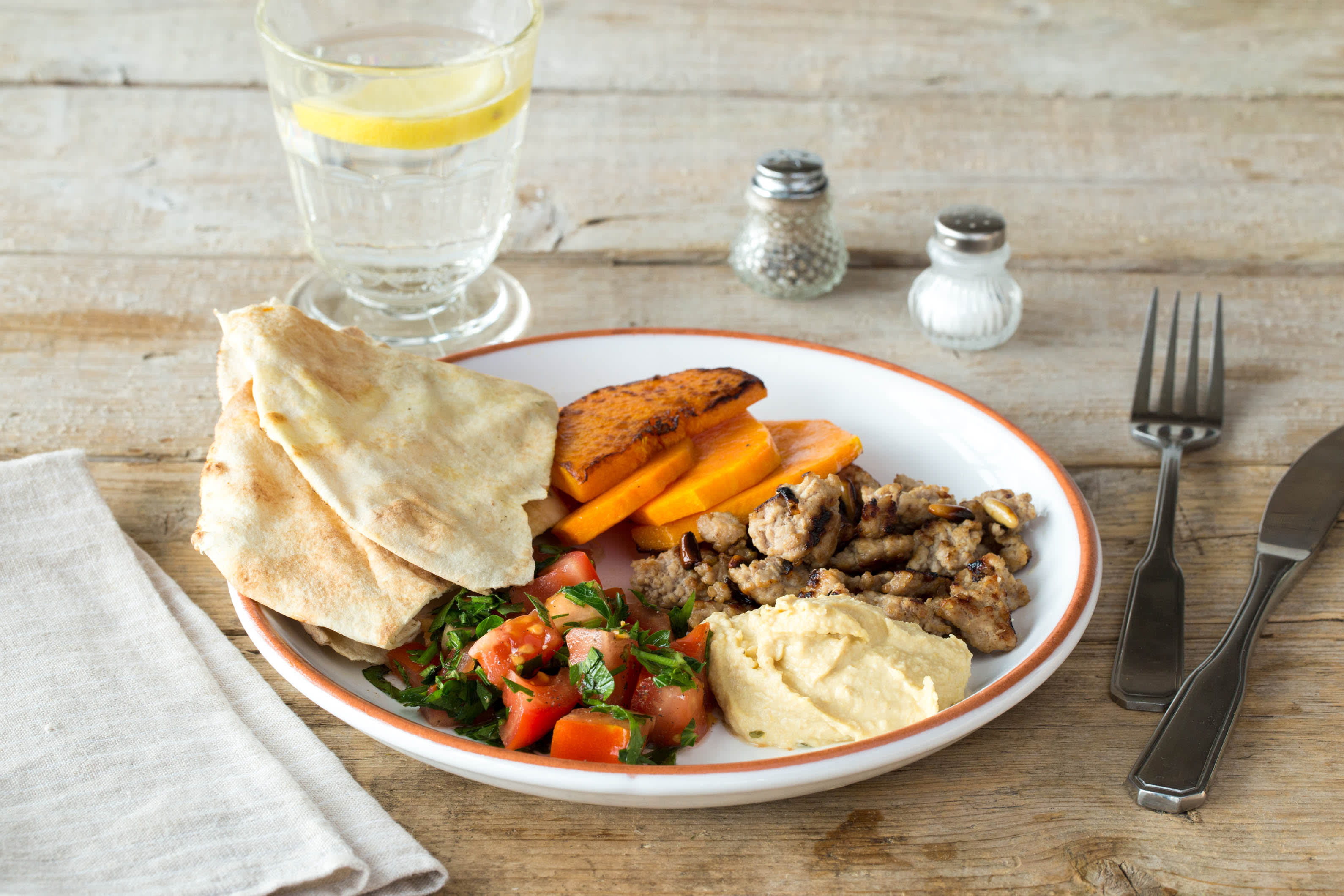 Turkish Dishes
Blending aromatic spices, grilled meats and an array of meze, the popularity of traditional Turkish dishes is showing no signs of slowing down. Turkish flatbreads, lahmacun and meatballs are some of the most renowned Turkish dishes the world over; so, if you're looking for these specific Turkish recipes, look no further!


Turkish Flatbread Recipe
Turkish flatbreads, such as pide and lahmacun, are among our most loved Hellofresh Turkish recipes, with their light and airy texture and flavourful toppings. Our
Harissa Beef Loaded Flatbread
is made with premium ingredients for a real taste of luxury at home. Or you could try our
lahmacun recipe
topped with spiced lamb and broccoli.
Recipe for Turkish Meatballs
Turkish meatballs recipes are particularly popular as a
family meal
choice. Also known as "köfte", Turkish meatballs are masterfully seasoned and added to an array of vegetables and sauces to create the perfect easy dinner option. Our chef-curated
minty lamb meatballs
come with garlicky butter beans, sweet potato and spring green toss.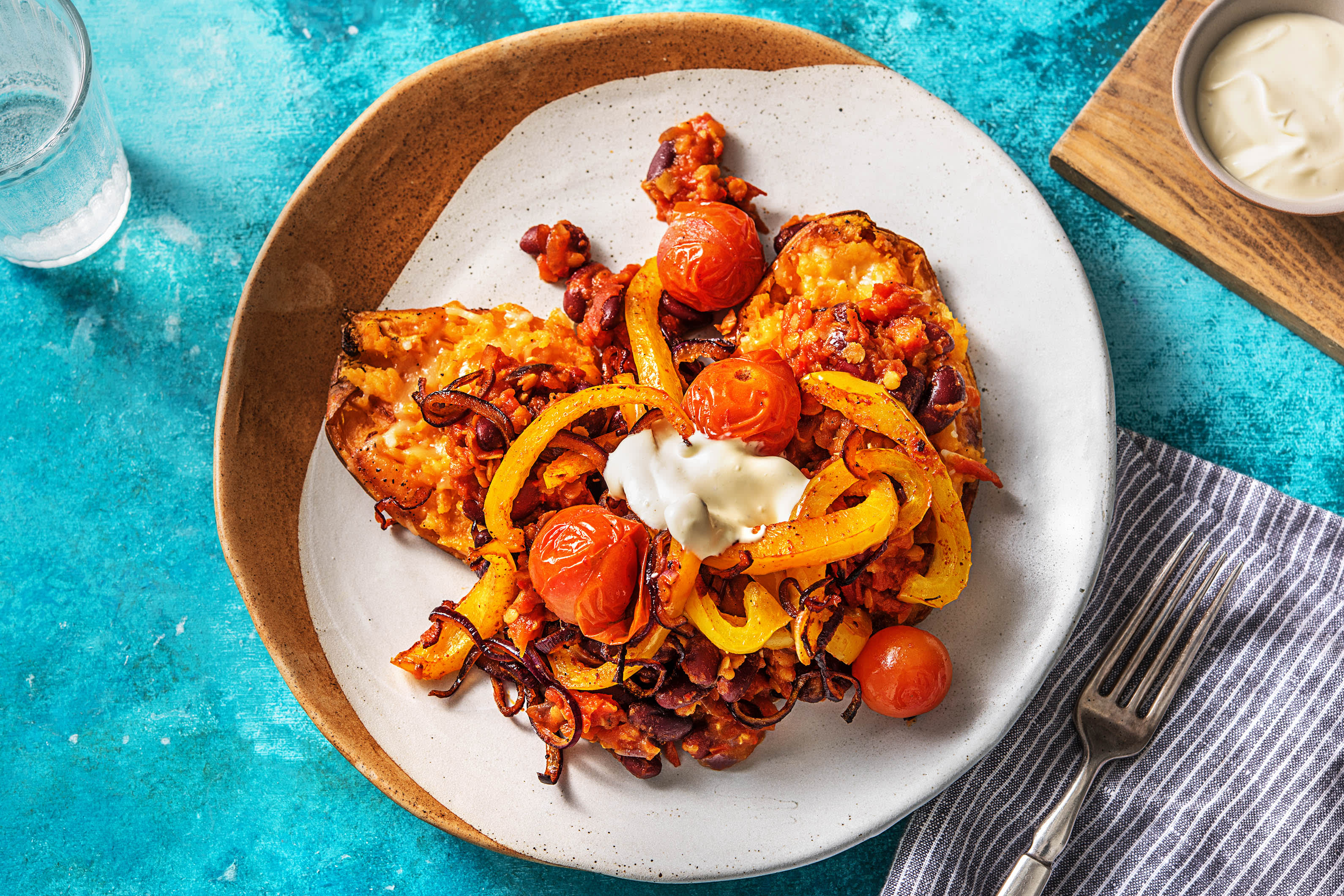 Essential Fillings for a Mind-Blowing Turkish Kumpir Recipe
Kumpir
(Turkish baked potato) is a Turkish recipe commonly sold as street food in Istanbul. While a simple baked potato isn't revolutionary, what makes this Turkish food so exciting is the toppings. The result is a loaded baked potato that's as filling as it is delicious.
Cheese and butter
: Before adding any other fillings to the kumpir, a generous amount of cheese and butter is essential. Using a fork and knife, carefully slit the freshly baked potato in two and mash in the butter and cheese until soft and creamy.
Protein
: Shredded beef or chicken work well for this Turkish recipe. For a vegetarian option, try legumes like lentils, chickpeas or black beans.
Veggies
: For a lighter meal try fresh salad ingredients like rocket, spinach, sweet corn, fresh tomatoes or pomegranate seeds. Fried mushrooms make for a heartier kumpir, while pickled cabbage, jalapenos or grilled peppers are also great veggie options.
Sauce
: You can't go wrong with a creamy cheese sauce, and hummus or guacamole are delicious options, too. Tzatziki also goes well with kumpir, while spicy chilli sauce gives this Turkish dish an extra kick.
Check out more recipes with tasty ingredients