Explore Recipes by Cuisine
Asian Recipes and Meal Ideas
You don't have to travel across the world to experience the renowned exciting flavours of Asian recipes. With this selection of Asian recipes from HelloFresh, you can cook them right in your own kitchen!
Get inspired by our Asian recipes!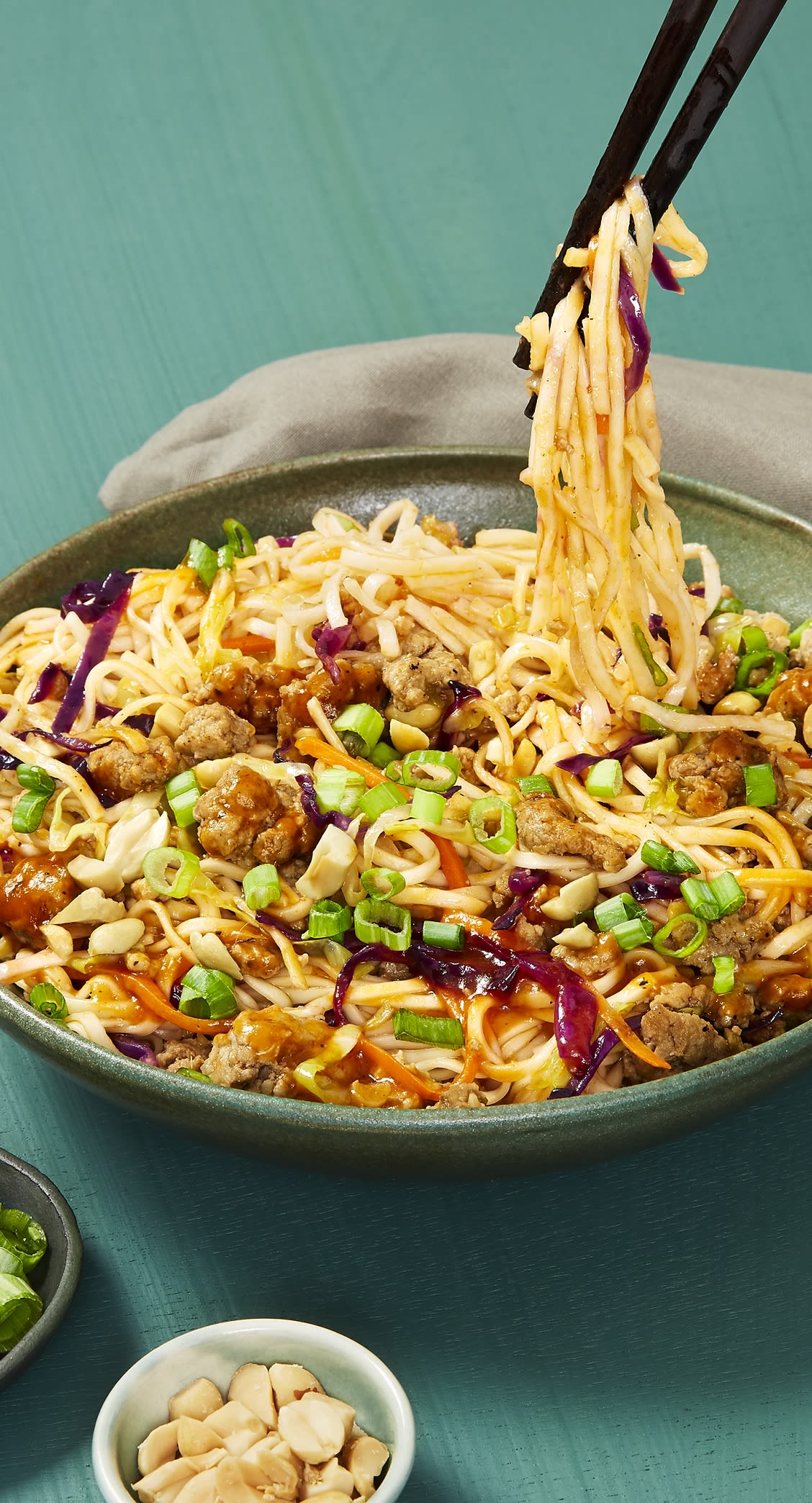 Asian Chicken Recipes
Asian chicken recipes are super popular, and for good reason too. Asian dishes offer a delightful blend of flavours and textures, and are typically extremely time-efficient to make. Take chicken and prawn noodles for example. This dish combines succulent chicken and plump prawns with fragrant spices and fresh vegetables, resulting in a satisfying and wholesome Asian meal.

Asian chicken recipe lovers regularly opt for our lemongrass chicken breast banh mi-style salad, which packs a fragrant and fresh punch, with crunchy vegetables and a zingy dressing to send your taste buds into overdrive. It's a vibrant and satisfying dish that showcases the harmonious flavours of Asian cuisine. Take a look at our chicken recipes hub for more delicious dishes.
Asian Slaw Recipes
Asian slaw recipes offer a delightful twist on traditional coleslaw, incorporating unique ingredients like sesame oil, ginger, soy sauce, rice vinegar and a medley of shredded vegetables, such as cabbage, carrots, and bell peppers, tossed in a tangy dressing.</br>
Asian slaw can really elevate a meal, so if you've cooked a delicious Asian dish and are looking for slaw recipes to accompany, you're in the right place. This Asian coleslaw recipe adds a punch of acidity, a hint of sweetness, and a subtle heat that is certain to heighten the taste of any Asian meal. Whether served as a side dish or as a topping for tacos or sandwiches, Asian slaw is a refreshing and palate-pleasing addition to any meal.