Explore Recipes by Cuisine
Most Popular Recipes This Week
Browse through our most popular recipes, tried and tested by our customers and rated as the top dishes to delight. So, whether you're looking to impress at the dinner table, or just fancy a recipe that works, these are for you!
Recipes Most Popular with HelloFresh Customers
Eat better. Every day.
What are you looking for?
Get inspired by HelloFresh most popular recipes!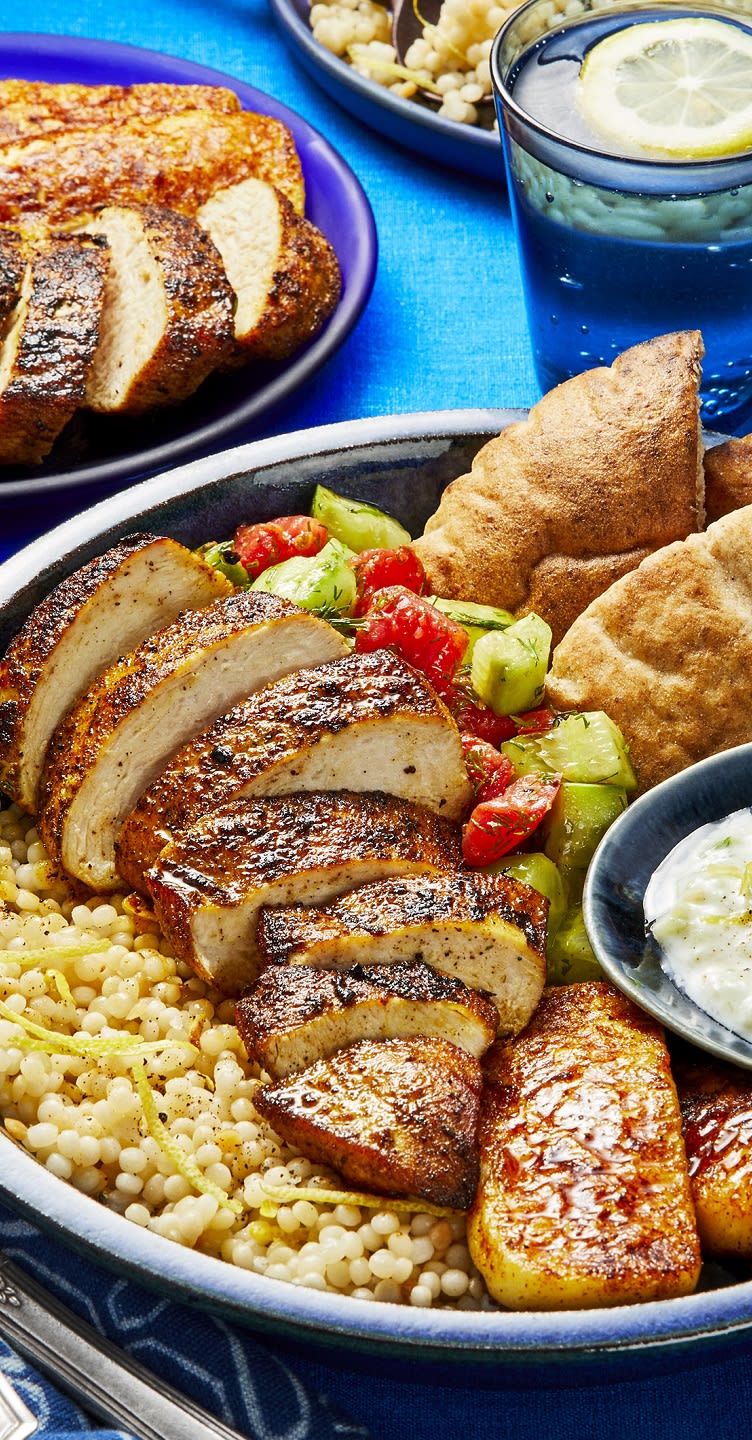 UK's most popular recipes
The UK is a nation of foodies and we're all about trying different global cuisines, from Chinese dishesto Indian recipes to all round British classics. But which dishes really stand out? Here are just three of the most popular recipes at HelloFresh. Which one would you choose?

The votes are in with these Beefy Tostadas Rapidas with Kidney Beans and Red Pepper coming up as the hero dish in the HelloFresh most popular recipe collection. And it's easy to see why. Big on flavour but short on cooking time, these tostadas are piled high with spicy beef, a dollop of lime sour cream and a sprinkling of coriander. With a cooking time of just 20 minutes, it's what we like to call a (dinner) wrap. Try our most popular recipe for yourself today.

It wouldn't be a most popular recipe list without a burger. But it seems we all like a bit of a twist on this dish, with our Pork and Apple Burger making it into our top three. Packed full of fresh pork mince and given a fresh zing thanks to an abundance of apple, we think it's perfect with a side of fries. Give it a try and see for yourself why it was voted one of our most popular recipes.

We know the UK are fans of Indian cuisine so it comes as no surprise that a curry would be high up on the most popular recipe list. And when it comes to this, it seems HelloFresh customers love our Creamy Aubergine Curry with Mushrooms, Lentils and Potatoes. Rich in flavour, this vegetarian curry mixes North Indian spices with tender and juicy veg for a dish that makes you feel good from the inside out. Give it a try today.