Explore Recipes by Cuisine
Spanish Recipes and Meal Ideas
There's more to Spanish cuisine than paella. This collection of Spanish recipes is a mixture of traditional and fusion dishes, and once you've tried them you'll understand why they're some of our customers' favourite HelloFresh recipes.
5 Must-Try Spanish Tapas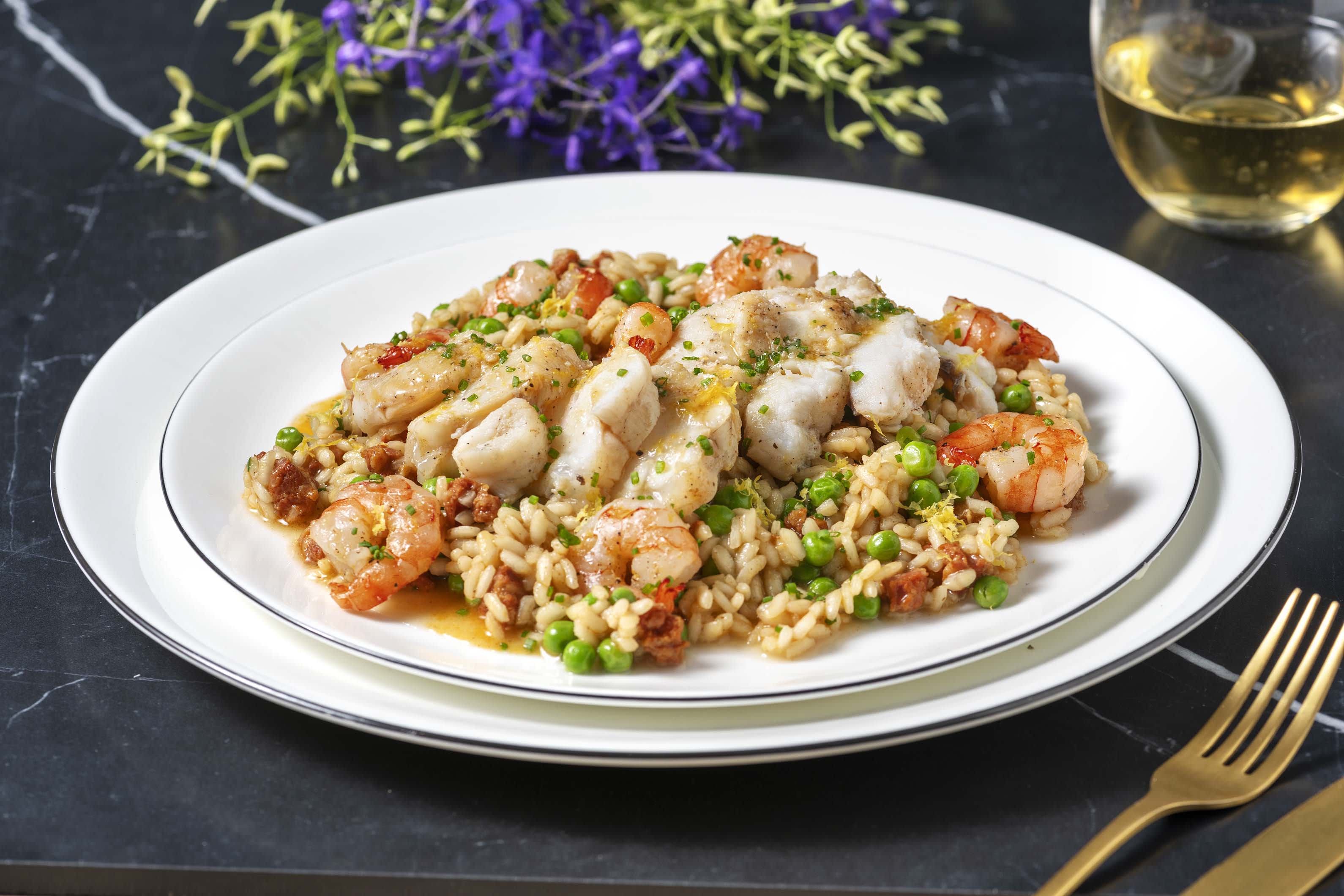 Spain is famous for its food and wine, and each dish is as delicious as the last. Luckily, smaller portions of tapas make it possible to taste all your favourite Spanish recipes in one sitting. Here are our top five Spanish tapas:
Patatas bravas
These double-fried potatoes are soft and fluffy on the inside and golden and crunchy on the outside. Throw on some smoked paprika and serve with a generous dollop of aioli. We love this Smoky Patatas Bravas recipe for a quick and delicious taste of Spain.
Spanish Tortilla
A traditional Spanish tortilla recipe relies on just a few simple ingredients: potatoes, eggs, salt, pepper and onions. The result is a dish that can be served for breakfast, lunch or dinner.
Gazpacho
This cold tomato soup offers a welcome refreshment at the height of the Spanish summer. Originally from the south of Spain, gazpacho is now a staple dish in tapas bars all over the world.
Gambas al ajillo
Gambas al ajillo is a spicy dish using fresh prawns. The prawns are fried in olive oil with garlic and chillis and are best enjoyed with fresh bread to soak up the leftover sauce.
Croquetas
This Spanish recipe takes a bit more time to prepare, but it's worth it. Bechamel sauce is combined with veggies, fish or meat. The mixture is rolled into balls and then deep-fried, resulting in a crunchy surface and deliciously creamy centre.
Eat better. Every day.
What are you looking for?