Explore Recipes by Cuisine
Lebanese Recipes and Meal Ideas
Bring the vibrancy of Lebanon to your mealtime with our selection of easy Lebanese recipes. Impress everyone at your table with our simple yet scrumptious takes on traditional Lebanese meals perfected by the professional recipe developers at HelloFresh.
The Best Lebanese Foods To Try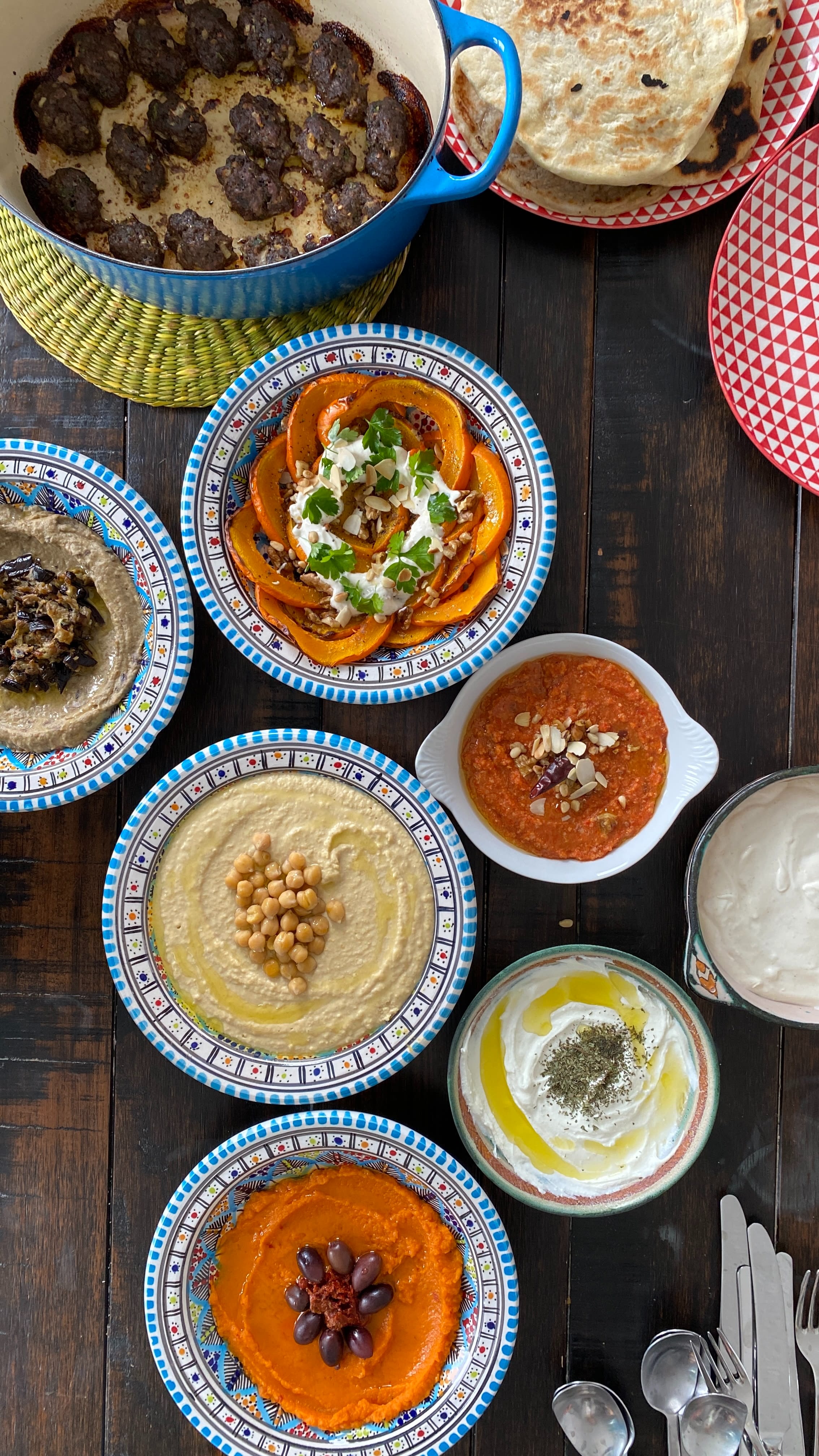 Lebanese Food
Lebanese food is celebrated for its use of fresh, colourful and flavourful ingredients, often including a diverse selection of vegetables, grilled meats and herbs. If you need some inspiration for cooking the most delicious Lebanese dishes, you're in the right place.


Five Lebanese Foods You Need To Try
Falafel: Falafel is a deep-fried sphere crafted from a blend of ground chickpeas, broad beans, or a combination of the two. Popular in Middle Eastern cuisine, falafel is extremely versatile and can be eaten both warm or cold.
Shawarma: This warming dish is a beloved street food in both Lebanon and the wider region, including thinly sliced, marinated meats layered and cooked on a vertical rotisserie. Once cooked, the meat is thinly shaved and typically eaten in a flatbread with vegetables and seasoning.
Kofta: Typically consisting of seasoned, ground meat (most often beef or lamb) mixed with spices and onions. The mixture is then shaped into small, elongated patties and usually barbecued on skewers or served in a gravy. If you're considering bringing a flavour of Lebanon to your next BBQ, why not rustle up some kofta?
Hummus: Hummus is a popular Lebanese dip made from cooked and mashed chickpeas blended with tahini (sesame paste), garlic, lemon juice and olive oil. For hummus recipes, read on.
Fattoush: Said to have originated in Northern Lebanon, Lebanese farmers would save any leftover pita bread, and fry in olive oil to use up. These crouton-style fried bread pieces are then added to mixed greens, such as lettuce, cucumber, radishes, and tomatoes for a simple, zingy and vibrant Lebanese dish.
Get inspired by our Lebanese recipes!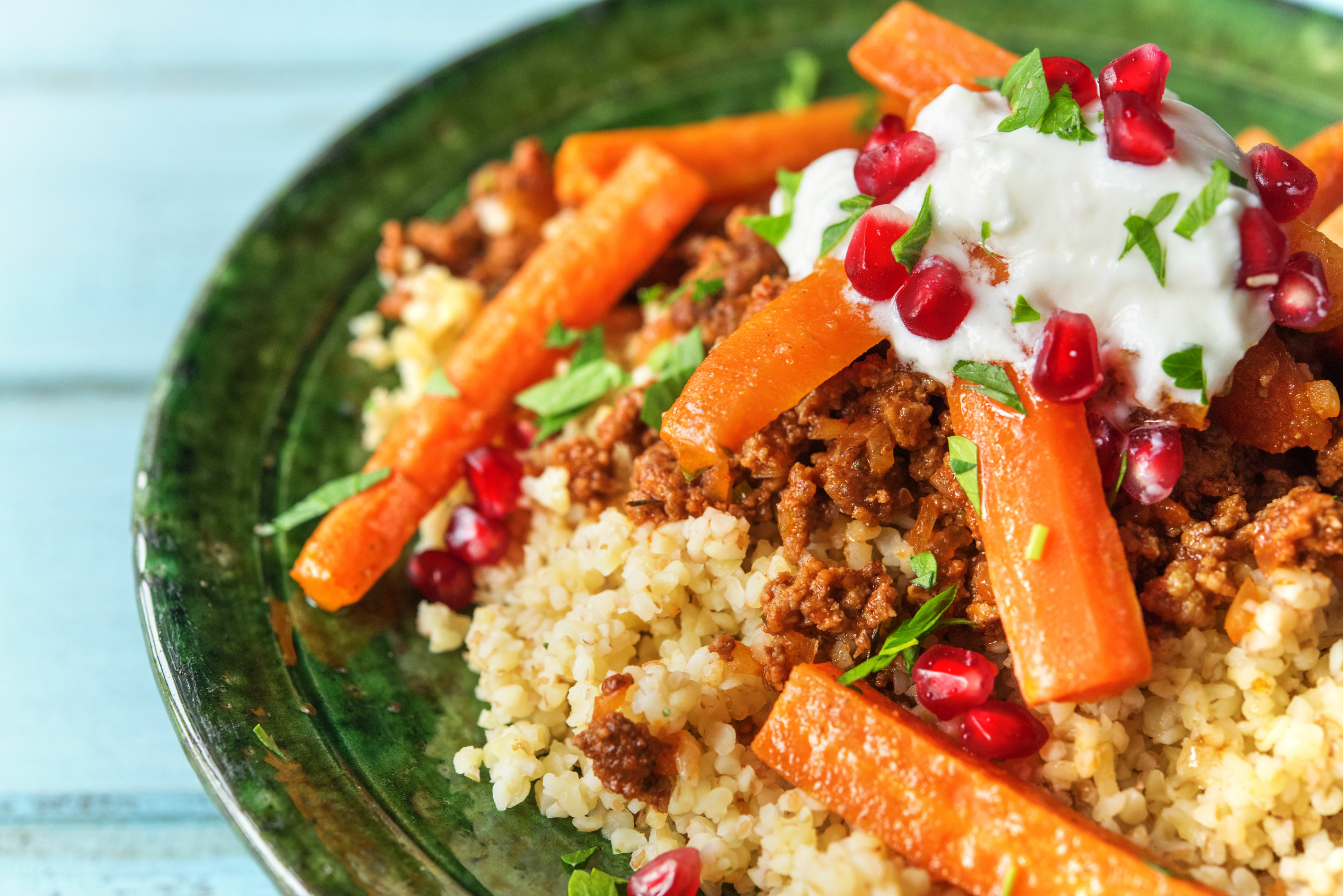 Lebanese Recipes
Lebanese cuisine serves up a wide variety of whole grains, fruits, vegetables, seafood and meats. Some familiar flavours you can always count on in Lebanese recipes are garlic and olive oil, often with a squeeze of lemon juice. Lebanese food is built on freshness and simplicity, using a range of fragrant spices and often eaten with freshly baked bread.

Bread in Lebanese Recipes
Baked breads and pitas are an ideal side to dip or wrap up zesty Lebanese classics like hummus, falafel and kofta. There are also Lebanese recipes that use bread as the main event, like a simple flatbread topped with thyme, sumac and sesame seeds, or this crispy Eggplant Flatbread drizzled with tahini yoghurt.

Discover our Lebanese Recipes
Perfect for entertaining guests or adding some spice to your dinnertime, our Lebanese recipes feature a variety of delicious mezze plates, flavorful koftas and warming wraps. Turn a weeknight meal into a fun feast with this Beef Kofta Mezze Plate or keep it fresh and simple with a Tabbouleh Salad. Order with HelloFresh and get everything you need to start cooking – and enjoying – Lebanese cuisine at home.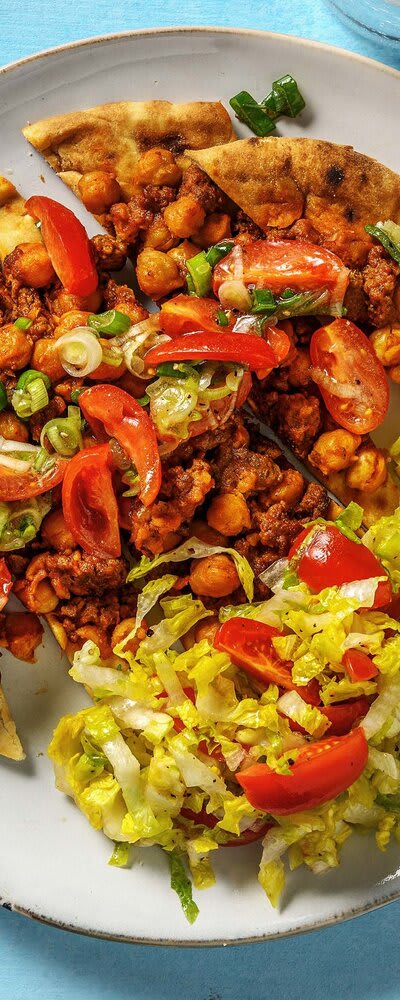 Lebanese Hummus Recipe: Three Twists on Classic Hummus Recipes
Hands up if you love hummus! Hummus is a staple in many Lebanese dishes, and while you can never go wrong with a traditional hummus recipe, new ingredients often make for an exciting twist on an old classic.

Beetroot Hummus
Blending in cooked beetroot using a food processor transforms traditional hummus into a bold and beautiful pink cream that tastes as good as it looks.

Roasted Pepper Hummus
Splash a generous amount of olive oil onto red peppers and cook them right under the broiler. Once cooked, chop up the peppers, toss with more oil, season with salt and pepper, and spoon directly onto ready-made traditional hummus.

Avocado Hummus
If you love guacamole, you'll love this recipe – it perfectly combines Mexican and Lebanese flavours. In a food processor, mix the avocado with pre-made hummus. Add chilli flakes and a splash of lime juice for added flavour, then top with fresh cilantro for an extra touch of colour and freshness.
Check out more recipes with tasty ingredients
Eat better. Every day.
What are you looking for?