Explore Recipes by Cuisine
700+ Thai Recipes and Delicious Thai Food to Cook at Home
Whether it's a Thai green curry recipe to please the whole family, or a pad Thai recipe for a special date night, if you're looking for the ultimate Thai dishes, you're in the right place.
Discover Thai Recipes from HelloFresh
Thai Green and Red Curry Recipes
Further Thai Green and Red Curry Recipes
Further Easy Thai Recipes
Get inspired by our delicious Thai recipe ideas!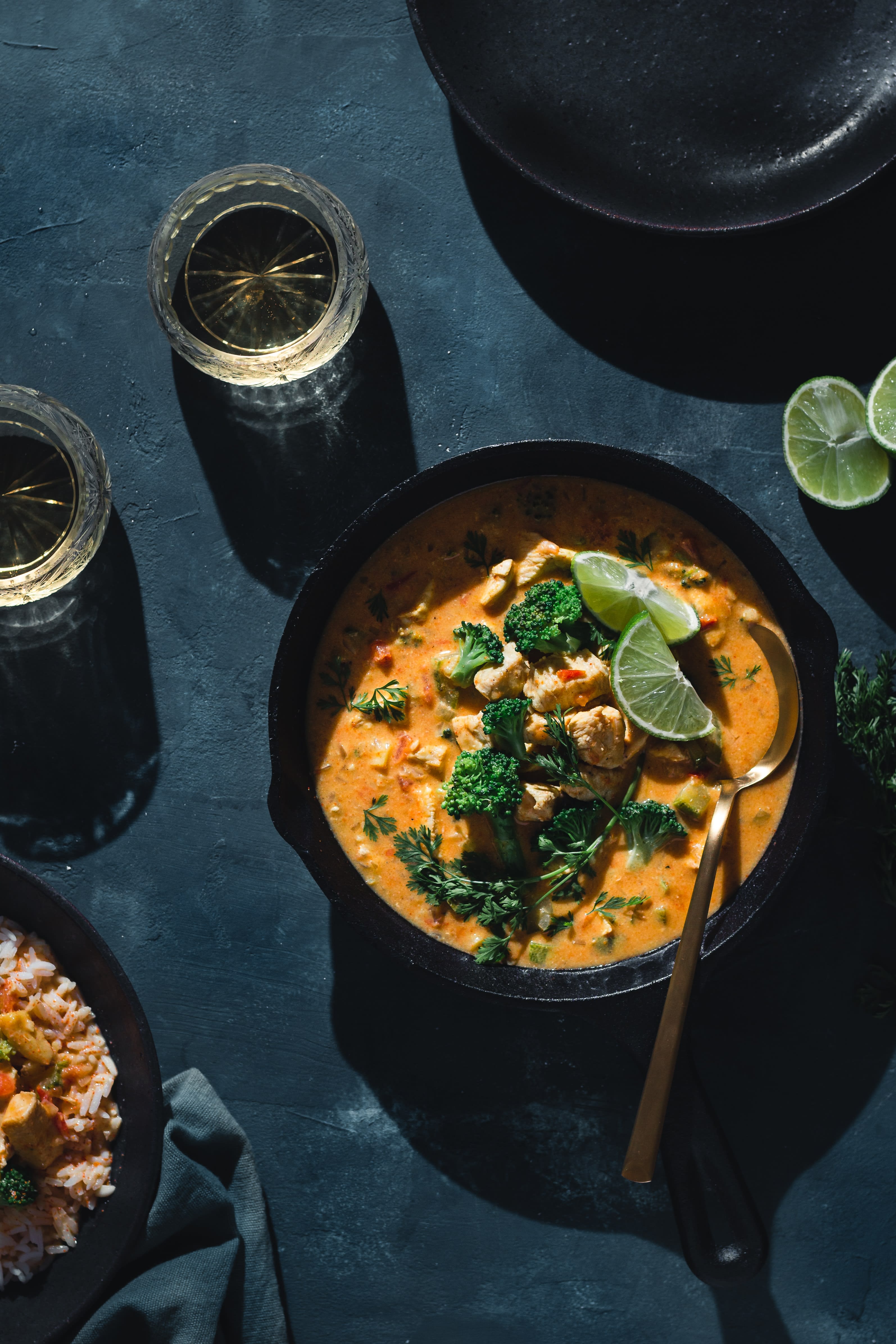 Thai Recipes and Meal Ideas
Thai dishes are known for their balanced blend of sweet, salty, sour and spicy flavours. Thai food (also referred to as Thailandese food) is renowned for bursting with flavour, featuring aromatic ingredients such as lemongrass, ginger and hot chillies, alongside milder coconut milk, basil and crunchy peanuts. Enjoy the exciting flavours of these easy-to-prepare Thai dishes and learn new Thai cooking techniques along the way with HelloFresh!

From Thai red and Thai green curries, to pad Thai and even our top 10 Thai street food meal ideas, you'll find a whole host of Thai food recipes here.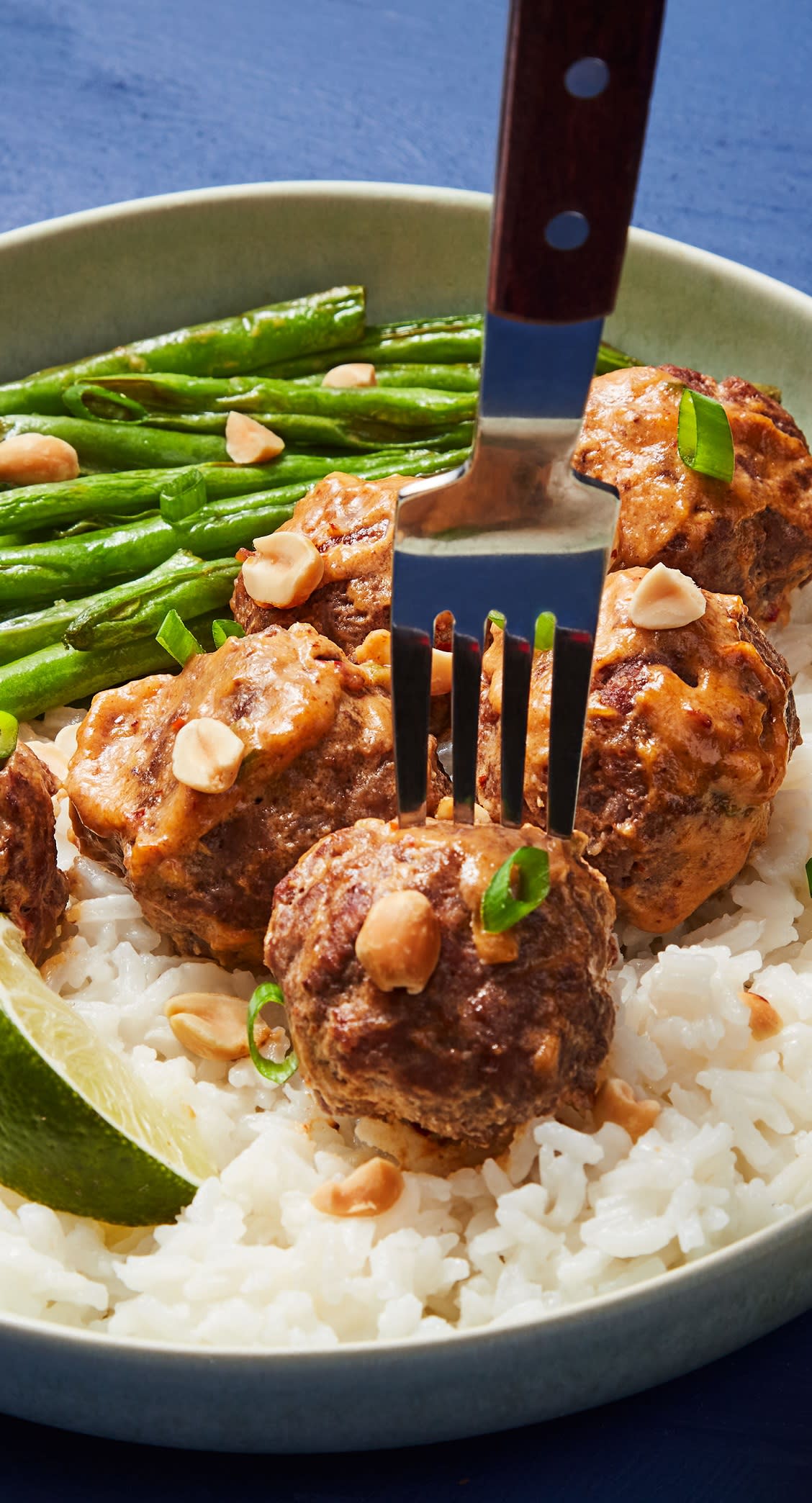 10 Delicious Thai Street Foods
Every year, tens of millions of travellers visit Thailand to explore the beaches, experience the culture and, of course, indulge in delicious Thai food. No matter where you go, streets in Thailand are lined with vendors cooking up an array of aromatic Thai street food that looks and smells as good as it tastes. Here are our favourite Thai street food dishes every visitor should try.


Som Tam: a spicy papaya salad served with dried shrimp, tomatoes, peanuts and a lot of chilli.
Pad Thai: a classic Thai recipe made from fried noodles, egg, meat, bean sprouts, peanuts and lime.
Sai Ooah: a spicy pork sausage commonly sold by street vendors in Northern Thailand.
Pad See Eiw: wide rice noodles served with soy sauce, Chinese broccoli or cabbage and fried chicken or beef.
Kao Niew Ma Muang: a Thai dessert recipe made from mango, coconut milk and sticky rice.
Tom Yum Goong: a bowl of spicy soup with prawns, tomatoes, mushrooms, lemongrass and Thai spices.
Gai Pad Met Ma Muang: a sweet and sour dish of fried chicken, vegetables and cashew nuts.
Pak Boong: also called morning glory, this Thai vegetable is similar to spinach and is served with chilli, garlic and oyster sauce.
Pat Ka Phrao: a stir-fry with minced chicken or pork, Thai basil, rice and a fried egg.
Poh Pia Tod: deep-fried spring rolls made with rice paper and different fillings.
Check out more recipes with tasty ingredients
Eat better. Every day.
What are you looking for?