Seafood and Fish Recipes
We've got plenty of inspiration for easy fish dinners, including curries, pastas and paellas. Whatever you need, indulge in the ocean's bounty with our best seafood recipes.
Discover our Top Seafood Recipe Collections
Fish Recipes
From salmon, prawns, cod, sea bass and trout dishes, browse our most popular fish recipes right here.
Seafood Recipes
From prawn paella, to pan-fried sea bass and mash, here are all the seafood recipes you'll need to satisfy a wholesome seafood diet.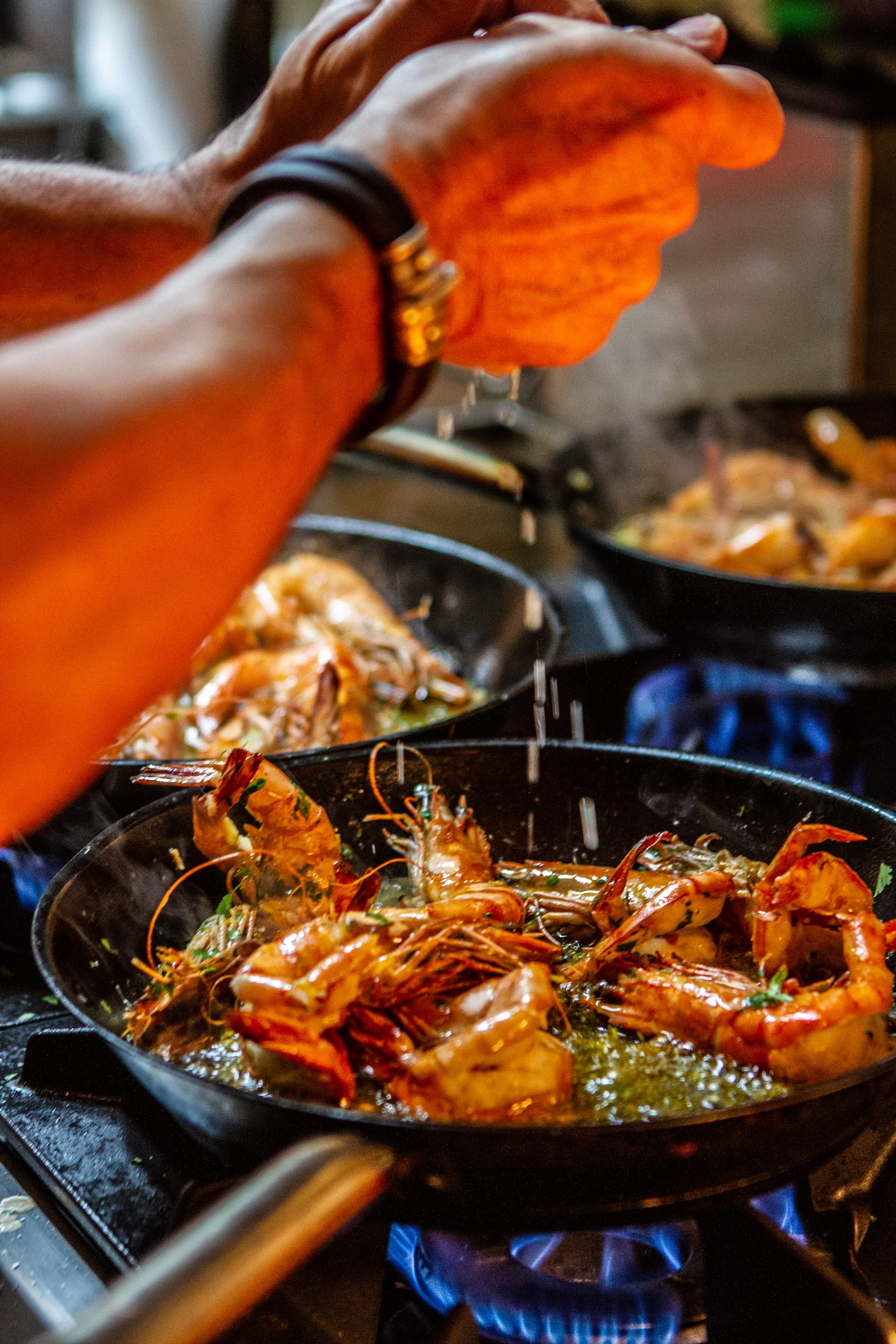 Best Seafood Recipes
Take your tastebuds on a voyage to the briny depths, and sample some of the finest dishes the ocean has to offer with our huge selection of delectable seafood recipes. Whether your favourite seafood dish is cod, hake, prawn, sea bass or salmon, you'll find the seafood recipe inspiration you need right here.

Seafood Paella Recipes
Despite being a classically
Spanish recipe
, Seafood paella is a beloved dish popular the world over. Renowned for its rich medley of flavours, our
prawn and chorizo seafood paella recipe
offers a fresh take on seafood paella, perfectly balanced with parsley and lemon juice.
Seafood Pasta Recipes
The delicate flavours of the ocean perfectly offset the bite of a dente pasta, making it no surprise seafood pasta recipes are so popular. However, it's a common misconception that seafood recipes take a high level of culinary skill and also more time than their non-seafood counterparts. Our creamy
seafood pasta bake recipe
is a super quick (cooking time just 15 minutes), and zero fuss seafood meal that will guarantee compliments to the chef.
Our speedy
prawn rigatoni recipe
is another classic seafood recipe. The delicious creaminess of crème fraîche makes it the perfect thing to use in seafood pasta sauces like this one. Expect clean plates all round!
Seafood Linguine Recipes
Linguine is perhaps one of the most popular pastas to pair with seafood recipes, as it complements the flavours of seafood and sauces while providing an appealing visual contrast. Our creamy
seafood linguine recipe
comes with a courgette salad; deliciously simple and chef-curated, this recipe doesn't disappoint. Of course, if you're more of a prawn fan, our
prawn and serrano linguine recipe
gives just the right amount of cream meets peppery kick.
Check out more recipes with tasty ingredients