Explore Recipes by Cuisine
110+ Sea Bass Recipes and Sea Bass Dishes
Find the perfect sea bass recipe to delight everyone around your table for tonight's dinner right here!
Discover Sea Bass Recipes from HelloFresh
Sea Bass Fillet Recipes
Whether pan-seared or breaded and baked, our sea bass fillet recipes are sure to please the whole family.
Further Sea Bass Fillet Recipes
Best Sea Bass Dishes
Try our range of sea bass dishes to find your perfect recipe for this delicate, flavoursome and flaky fish.
Further Best Sea Bass Dishes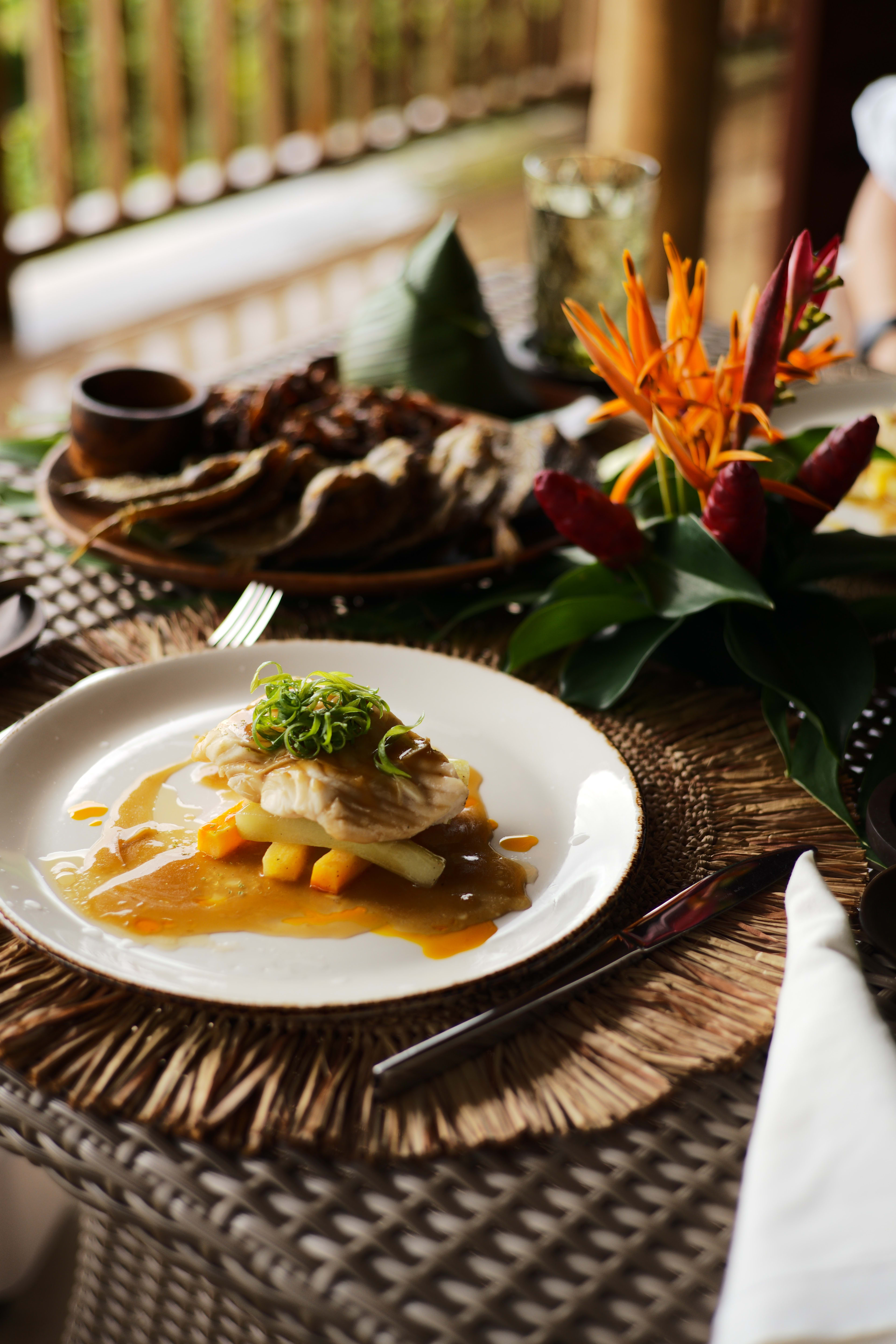 How to Cook Sea Bass
As with many seafood recipes, there are many ways you can cook sea bass to achieve different, equally tasty results. Grilling, roasting and pan-frying sea bass are the most common ways of cooking. Here's how to nail all three methods of cooking sea bass!

How to pan-fry sea bass
Guaranteeing a skin crisped to perfection, pan-frying sea bass fillets is one of our favourite methods. To pan-fry sea bass, drizzle a splash of oil in a frying pan on medium-high heat. Pat the sea bass dry with kitchen paper and season.
Once hot, carefully lay the fish into the pan, skin-side down. Cook for 3-4 mins before turning over and cooking for 2-3 mins on the other side. Mimi's top tip: To get crispy skin on the fish, don't move it around when it's cooking skin-side down. Our pan-seared sea bass with warm tomato salsa is a great sea bass recipe to try this method with!
How to grill sea bass
Cook sea bass fillets under a preheated medium grill for around three minutes, turning once and brushing with olive oil occasionally will ensure the tastiest results.
How to roast sea bass
Lay the sea bass fillets onto a lined baking tray, skin-side down. Drizzle with oil and season with salt and pepper. Bake on the top shelf until the fish is cooked through, usually in around 10-15 mins.
IMPORTANT: Wash your hands and equipment after handling raw fish. The fish is cooked when opaque in the middle. Remember to always check the internal temperature of your sea bass (it should be around 45-50°C / 110-125°F) before eating.
Check out more recipes with tasty ingredients