Explore Recipes by Cuisine
570+ Prawn Recipes and Prawn Pasta Recipe Ideas
Explore our best prawn recipes, perfect for any occasion. From rich and comforting prawn curries to hearty prawn pasta recipes, we've got you covered.
Discover Prawn Recipes from HelloFresh
Prawn Pasta Recipe Ideas
Whether you love your prawn pasta dishes spicy or creamy, we've something for everyone here.
Further Prawn Pasta Recipe Ideas
Prawn Curry Recipe Ideas
Prawns make an excellent addition to curry dishes. Explore our diverse range of prawn curry recipes and guarantee clean plates all round.
Further Prawn Curry Recipe Ideas
Prawn Linguine Recipes
Linguine's satisfying texture and ability to absorb sauce makes it the perfect pairing for any prawn recipe.
Further Prawn Linguine Recipes
Prawn Cocktail Recipe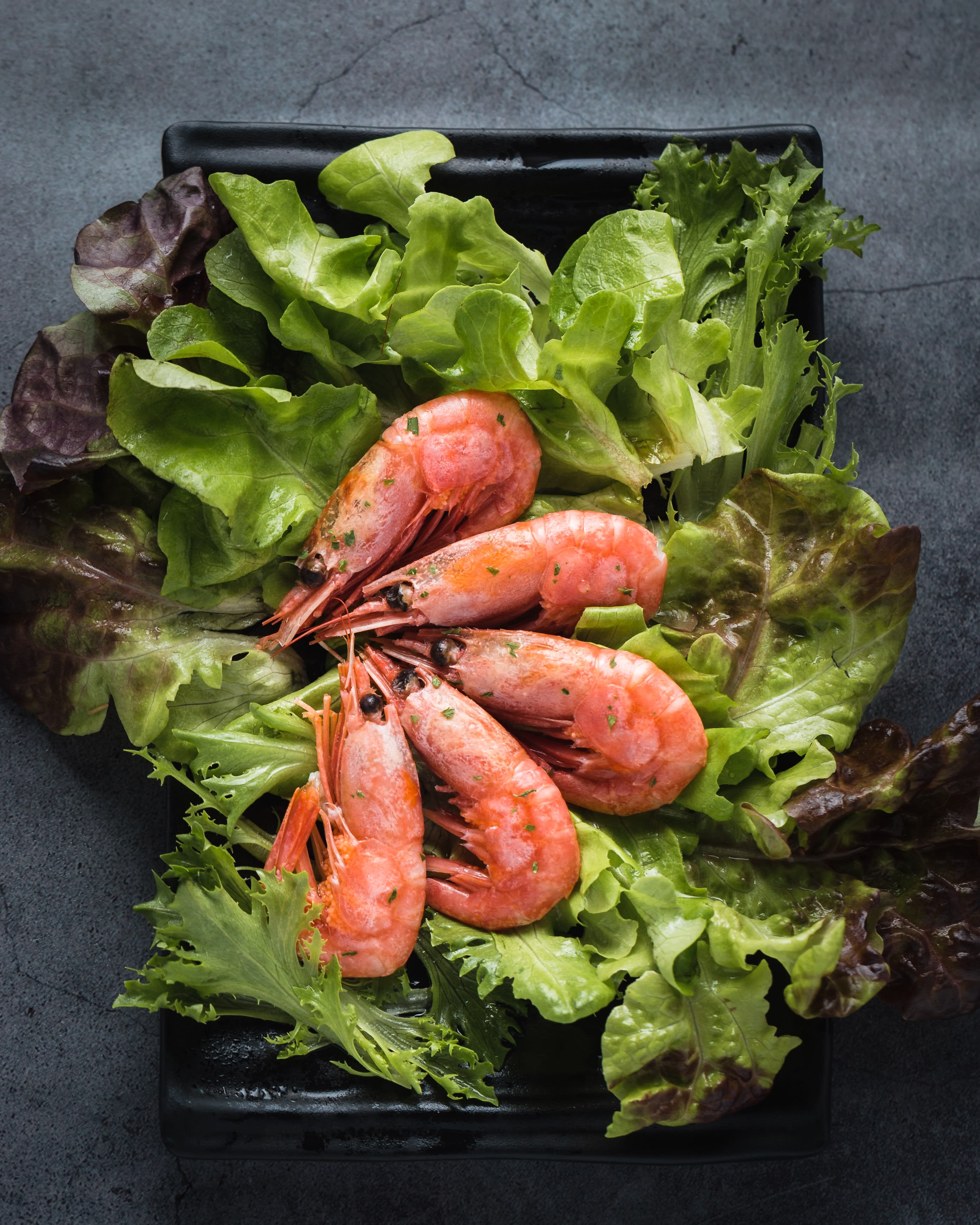 A popular starter and appetiser, particularly alongside a Christmas dinner, a prawn cocktail is a firm favourite in British cuisine. Try this classic prawn cocktail recipe, and feel free to switch up the quantities due to personal taste.

Ingredients
250g large cooked prawns, peeled
1/2 head of iceberg lettuce, shredded
2 ripe tomatoes, diced
1/2 cucumber, diced
1/4 red onion, finely chopped
For the cocktail sauce:
150ml mayonnaise
2 tablespoons ketchup
1 teaspoon Worcestershire sauce
A dash of Tabasco sauce (adjust to taste)
Juice of 1/2 lemon
Salt and black pepper to taste
Fresh parsley and lemon wedges, optional for garnish
Instructions:
Mix the mayonnaise, ketchup, Worcestershire sauce, Tabasco sauce, lemon juice, salt and pepper in a bowl. Chill the sauce in the fridge for an hour.
In serving glasses of your choice, add a layer of shredded lettuce at the bottom, then add the diced tomatoes, cucumber and chopped red onion over the top.
Next, evenly distribute the cooked prawns over the vegetable mixture.
Spoon the sauce you've just made generously on top.
Garnish with fresh parsley and a lemon wedge, and serve straight away.
Why not give your prawn cocktail a bit of a kick? Try our chipotle prawn cocktail recipe if you like to turn up the heat on a classic dish.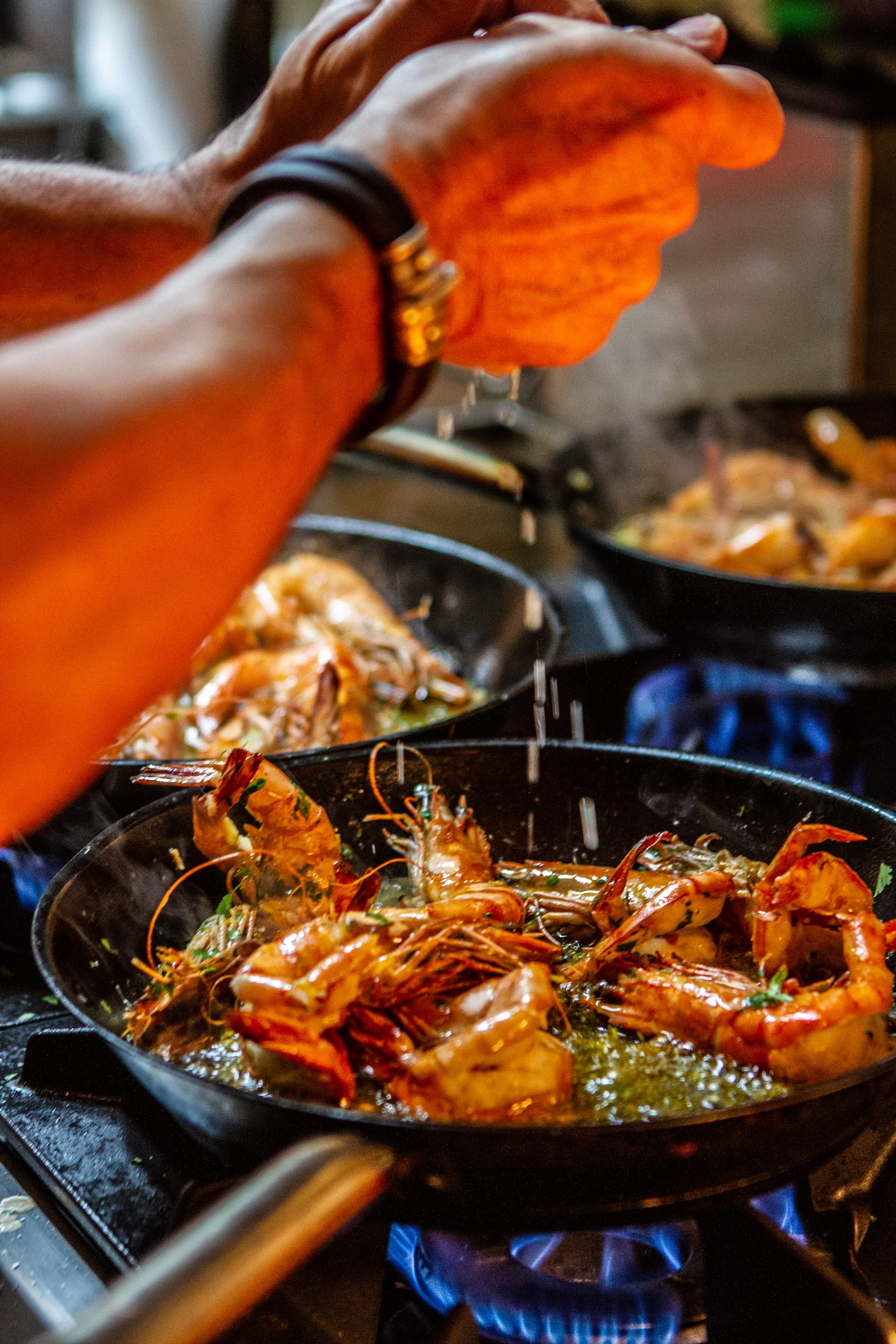 Are Prawns Good for You?
Adding prawns to your diet can be extremely beneficial, especially if following a pescatarian diet. A 100g serving of cooked prawns provides:
70 kcal / 295 kj
15.4g protein
0.9g fat
1mg iron
1 mg zinc
30mcg selenium
13mcg iodine
1.47g salt
Prawns are low in calories, and contain many nutrients, including iodine and antioxidants, that may offer health benefits when eaten in moderation. They do contain cholesterol, but are low in saturated fat, meaning they can be enjoyed as part of a balanced, healthy diet.
Are Prawns and Shrimp the Same?
Shrimp and prawns have many similarities, but they are not the same. However, in many seafood recipes, the terms "shrimp" and "prawns" are used interchangeably, due to their striking similarity.
If you're looking to establish whether something is a prawn or a shrimp, there are a few key differences to be aware of. Prawns are typically larger, and many people describe prawns as having a sweeter, more delicate flavour compared to the slightly stronger flavour of shrimp. The texture can also vary, with prawns often being firmer and a little more "meaty".
Explore Recipes by Cuisine