Explore Recipes by Cuisine
Curry Recipes
Explore our selection of curry recipes to find inspiration for speedy weeknight dinners, hearty comfort food and healthier curry options too!
Find Curry Recipes from HelloFresh
Chicken Curry Recipes
A classic chicken curry is an all-round crowd pleaser. Here are the easy chicken curry recipes you need to know.
Further Chicken Curry Recipes
Thai Green Curry Recipes
Discover how to make delicious Thai green curry to enjoy for tonight's dinner.
Further Thai Green Curry Recipes
Delicious curry recipes to try with HelloFresh
Further Delicious curry recipes to try with HelloFresh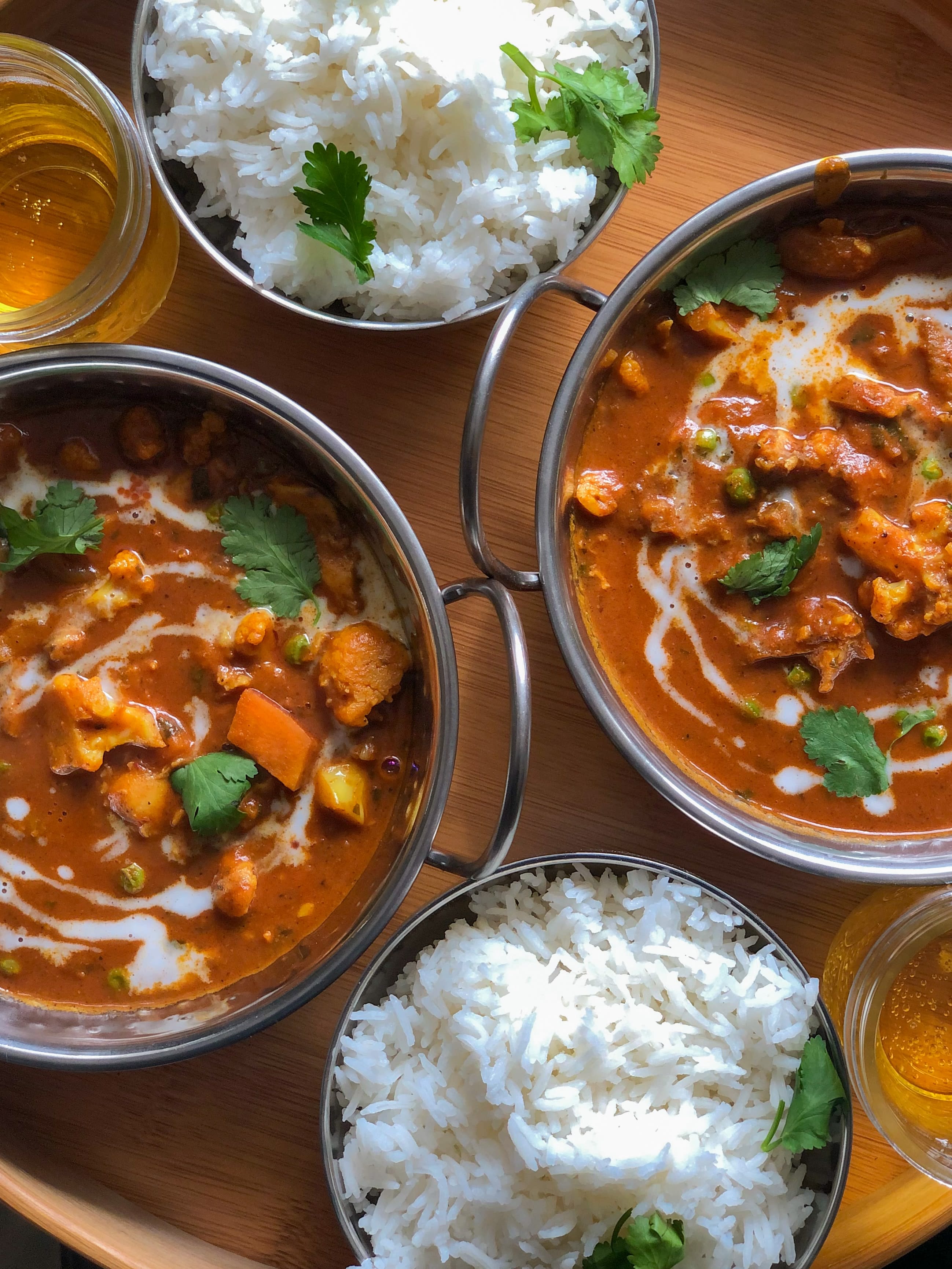 Easy Curry Recipe Ideas
Looking for easy curry recipes to enjoy with family and friends? We've got all the recipe inspiration you'll need right here. Whether you prefer a mild, creamy curry such as a chicken korma, or a spicy, aromatic tikka masala or vindaloo, we've got you covered with a variety of options that will make you the star chef in your household. Don't worry if you're not a confident cook, our easy curry recipes come with step-by-step recipes to follow, and all the pre-measured ingredients you could possibly need.


How To Thicken A Curry
The most effective way of thickening a watery curry is to mix 1-2 tablespoons of cornstarch or arrowroot powder with an equal amount of cold water to create a paste. Stir this mixture into the curry and simmer for a few minutes on medium heat until it thickens.
Adding coconut milk or heavy cream also works to thicken a curry and add richness to the flavour. If you're wondering
how to make a curry less spicy
, you can see all the tips and tricks you could possibly need here.
Check out more recipes with tasty ingredients
Eat better. Every day.
What are you looking for?