Your Christmas Food Delivery Box
Turkey and sides
A delicious spread of turkey festive sides.
Turkey, sides and cheese
Turkey, festive sides and sumptuous cheeses.
Beef and Sides
Your feast of delicious beef and festive sides.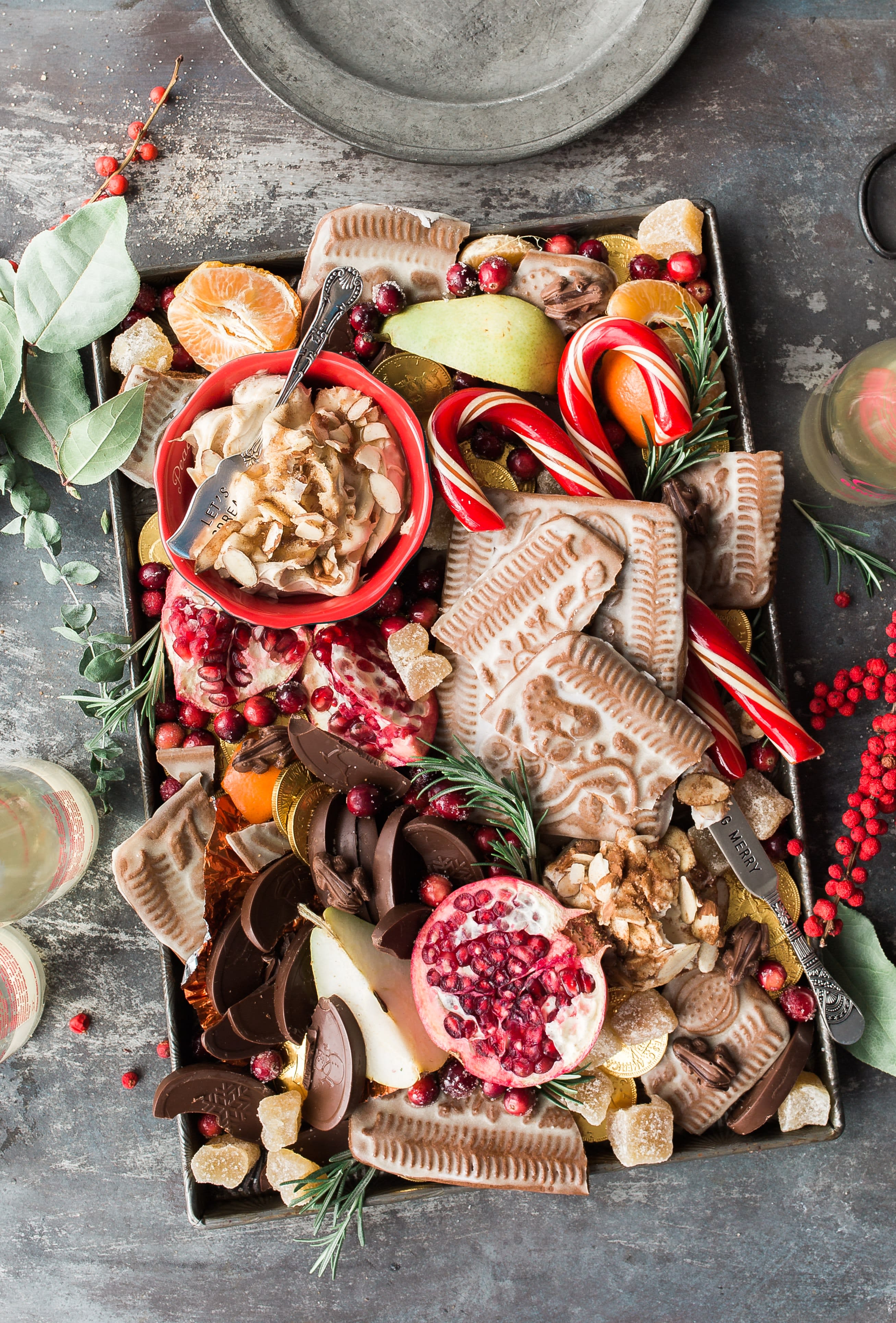 Fun Christmas Food Ideas
Looking for some extra touches to make your festive feast go off with a bang? HelloFresh's Recipe Development Manager, Mimi Morley, shares some fun Christmas food ideas here.


Christmas Party Food Ideas:
Cut low-carb cloud bread in half like a burger bun, and fill with turkey, stuffing and cranberry sauce - maybe even a few sliced sprouts if you're feeling brave! Then half a mini pretzel and stick into the top of your sandwich to look like reindeer antlers, with half a black olive for a nose. Top tip: this will please little ones too! See here for more kids' dinner ideas.
Top your butter board with sliced figs, bacon lardons and diced green peppers and pomodoro tomatoes for a seasonal treat for all the senses. You can even add colourful, nutrient rich dippable veggies like radishes or carrots.
Pesto eggs with a festive twist would make a wonderful Christmas morning breakfast. To make them look a little more festive, simply use red pesto on one side and green pesto on the other, then sprinkle with a few chilli fakes and chipped chives; it's as simple as that!
Custard yoghurt toast would make an equally delicious festive breakfast or brunch on Christmas morning. To take this incredible treat to the next level, top with kiwis cut into Christmas tree shapes, pomegranate seeds or sliced cherries. You could even add a sprinkle of cinnamon if you like.
Combining mixed spices to your baked oats will not only smell heavenly, but will taste delicious and Christmassy too. I recommend using cinnamon, ginger, cardamom and nutmeg.
Thinking of popping the question over Christmas? You'll be in good company, as research shows over 40% of engagements happen between Christmas Eve and New Year's Day. Nothing says it better than 'marry me chicken', so why not make it extra special and extra festive by adding sprigs of rosemary and diced Golden Queen tomatoes to your herbed chicken, topped with a few dried orange and lemon slices.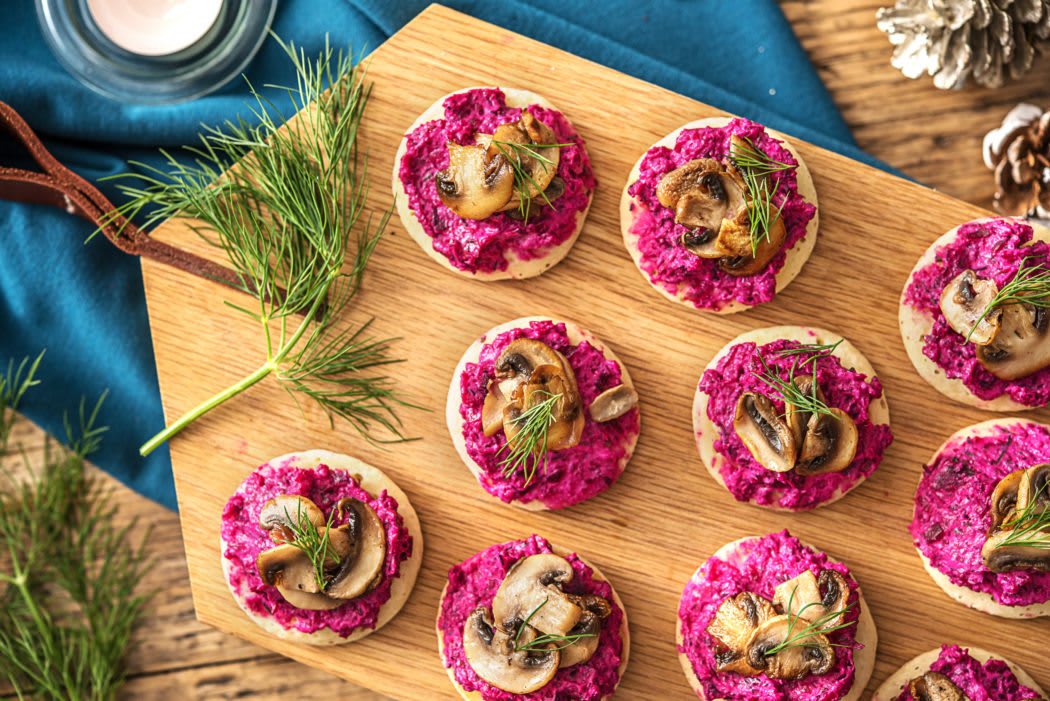 Christmas Dinner Ideas
This year, alongside your delicious Christmas dinner, why not infuse some extra sparkle into our annual celebrations by adding a creative twist to our cherished food and drink traditions. Starting with your Christmas table setting, make sure to have a read through our tips and tricks to set the table right and impress your guests from the off. Once that's sorted, why not kick off your Christmas dinner with some festive Christmas canapes, such as crowd-pleasing halloumi sesame bites or beetroot and mushroom blinis.

To complement any Christmas dinner and kick off the celebrations, Christmas cocktails are a must! A spiced Braeburn apple gin or a mulled wine are sure to warm you up on a cold Christmas afternoon, but don't forget, there are plenty of delicious Christmas mocktails for those non-drinkers in the group. It's the little extra touches that make your Christmas dinner oh so special. Here's to your best Christmas dinner yet!

What is different from last year's Christmas box?
We've taken your feedback onboard to make some of our recipes tastier and easier! The new recipes are: * Christmas Roast Beef (For the Beef Christmas Box) * Christmas Beef Gravy (For the Beef Christmas Box) * Slow Braised Red Cabbage with Apple and Redcurrant Jelly (Turkey and Beef Boxes) * Millionaire's Cheesecake Christmas Puddings with Salted Caramel and Almonds (Optional for Turkey and Beef Boxes) These recipes have been rigorously tested by our in-house chefs and we hope you'll agree that they're absolutely delicious.

Does HelloFresh Offer a Vegetarian Christmas dinner?
Unfortunately, we don't offer a veggie option in our Christmas Box. However, we will have a veggie roast alternative on the menu for our boxes over the festive period, so make sure you check out our regular menu nearer the time.

When will my Christmas food box be delivered?
The Christmas Box is a one-off order and will be delivered to your chosen address on the 22nd December. Please remember that the cut-off for ordering the Christmas box is the 14th of December, so get your order in quick!

Do I receive a whole turkey or turkey crown in my box?
If you're ordering a Christmas food box for 4-6 people, you'll get a turkey crown. Our larger boxes for 8-10 people contain a whole turkey. We've done it this way to make sure there's the right amount of turkey for everyone around the table, while also helping you to reduce food waste.