Explore Recipes by Cuisine
Over 390 High Protein Foods and High Protein Meal Ideas
Take a look at the vast array of high protein recipes we have available at HelloFresh and load your menu with a diverse selection of high protein foods every week.
High Protein Recipes
From lean meats and protein to fish and seafood, get high protein recipe ideas from HelloFresh, including tasty high protein breakfast, lunch and dinner ideas.
Everything to know about High Protein Foods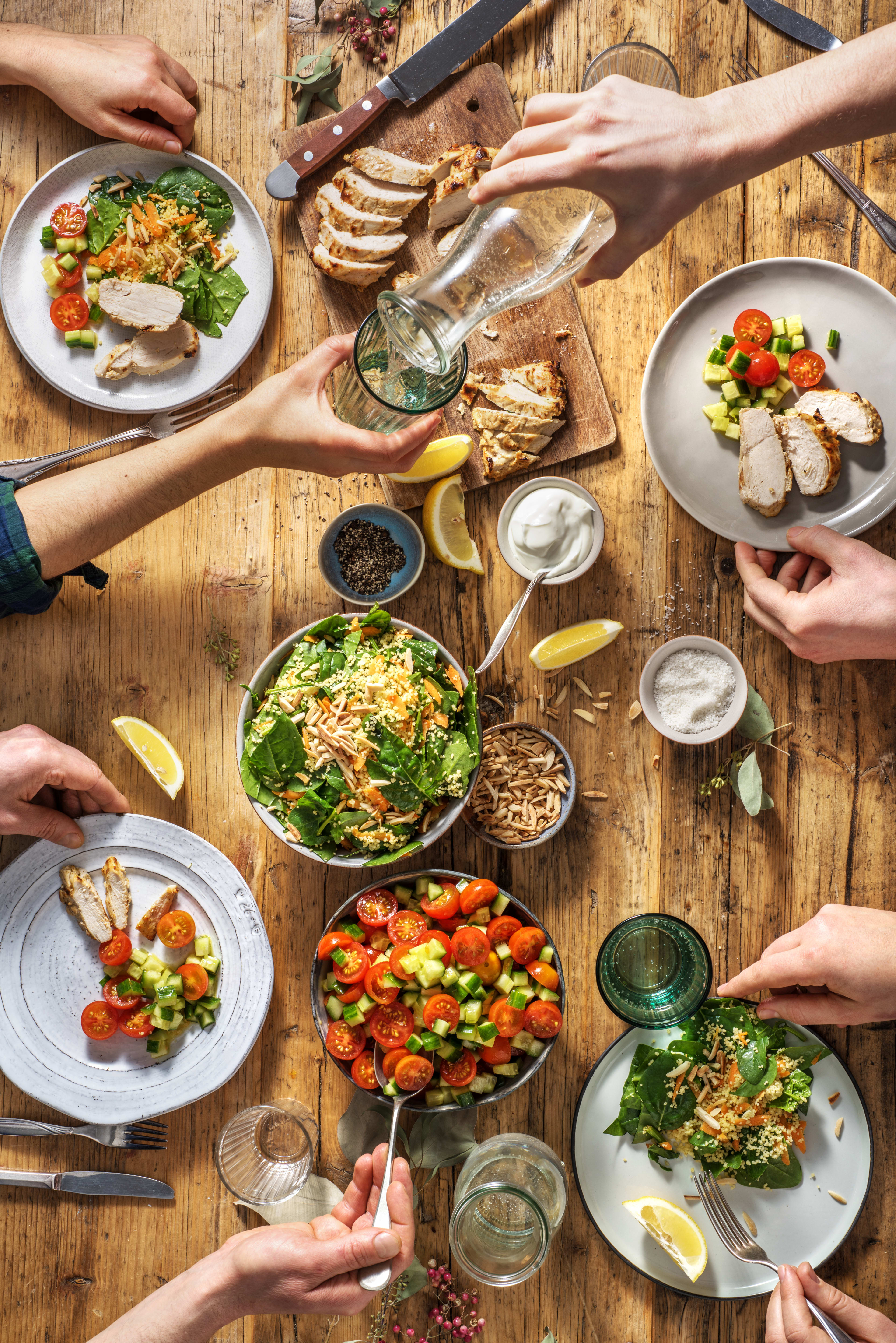 What foods are high in protein?
Protein is an important nutrient found in foods, which is essential for children's muscles and bones as they grow, but also to keep adults' muscles and bones healthy throughout life.

Making sure we get enough protein into our diets is vital, as it has the ability to build, repair, oxygenate, digest, and regulate - making it super important for overall health. Did you know, your hair and nails are comprised almost completely of protein?

Protein rich foods include:
Skinless, white-meat poultry
Lean beef
Skimmed or low-fat milk
Yoghurt
Cheese
Eggs
Legumes
Tree nuts
Guava
You should consider all of the above foods and more when looking to eat a high protein diet. According to Mayo Clinic Health System, anywhere from
10% to 35% of your calories should come from protein
. Luckily for you, eating a high protein diet has never been easier, with
HelloFresh's flexible recipe delivery service
.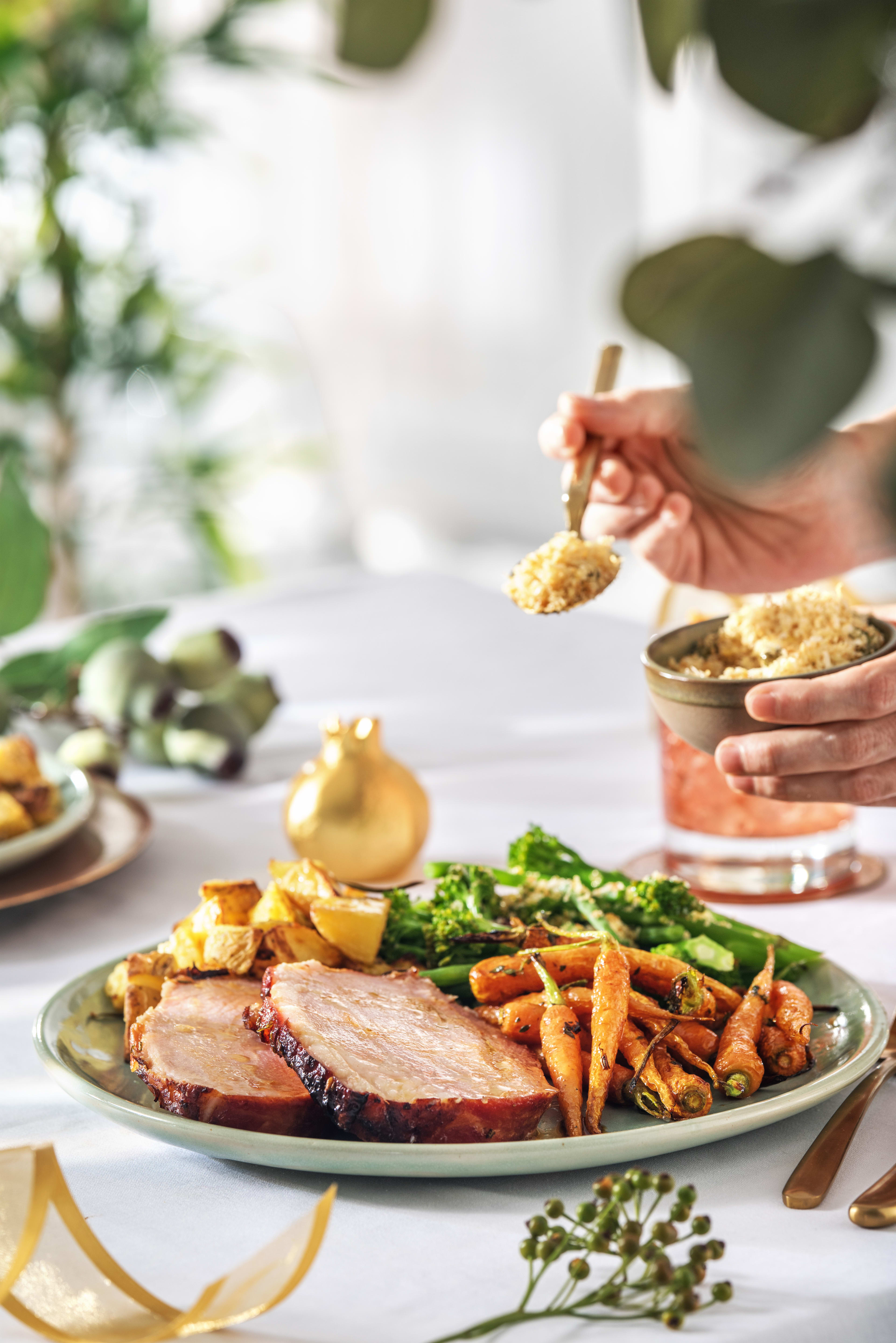 High protein meals
Incorporating high protein foods into your weekly meal plan doesn't have to be boring. In fact, there are dozens of delicious high protein dinners right here at your fingertips. From salads, stews, and bakes, we have plenty of choices to whet your appetite. Many people assume you have to eat lots of meat to increase your protein intake, which is actually untrue. We have lots of high protein veggie meals on offer too!

Here are just a few of our favourite, high protein dinner ideas: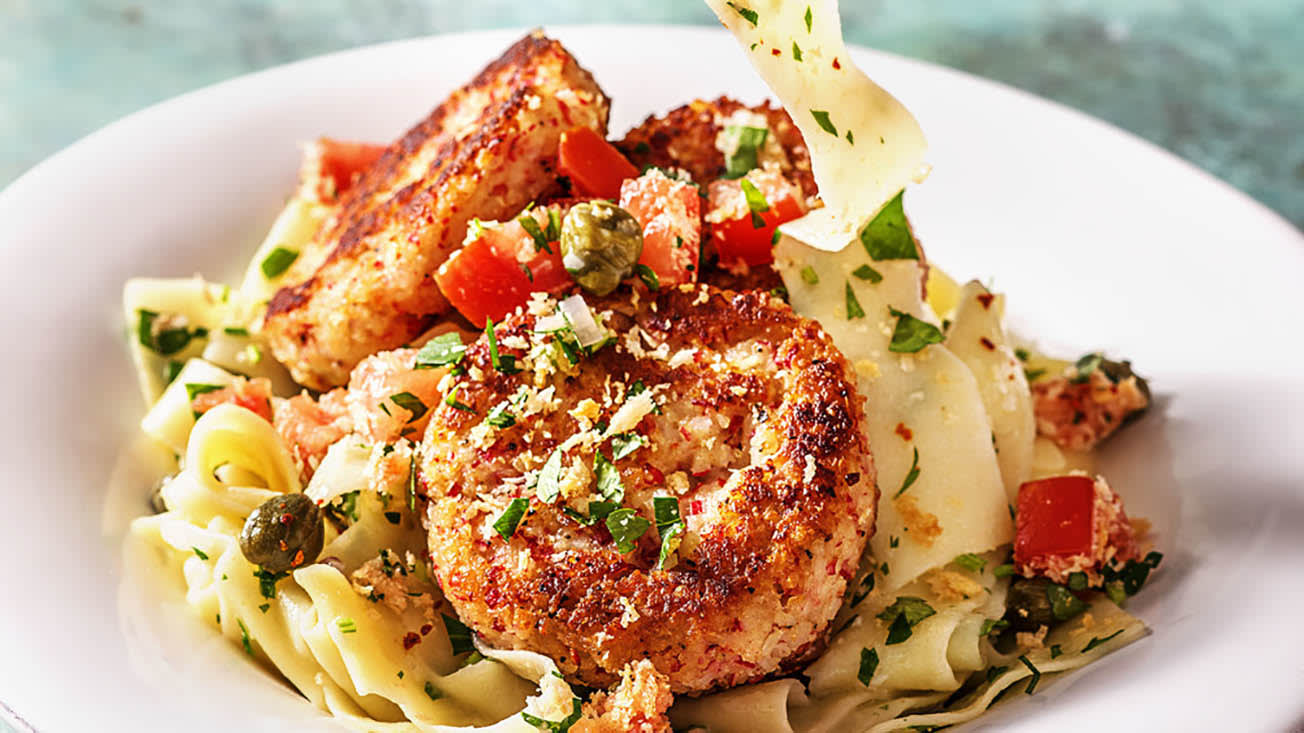 Customised high protein meal planning
Are you following a high protein diet or actively trying to add more protein to your breakfasts, lunches and dinners? Not a problem! HelloFresh's meal planning can be completely customised to your wants and needs. You can choose your perfect high protein menu from multiple protein-packed recipes and we'll deliver the fresh, pre-portioned ingredients and recipe cards directly to your door on a day to suit you.

Even better, if you're a single person household or just cooking for one, you can select the two person subscription and batch cook our recipes, giving you high protein lunches to sustain you through the week too. Pick your favourite high protein dinners today! Don't forget, you can get money off your first recipe boxes.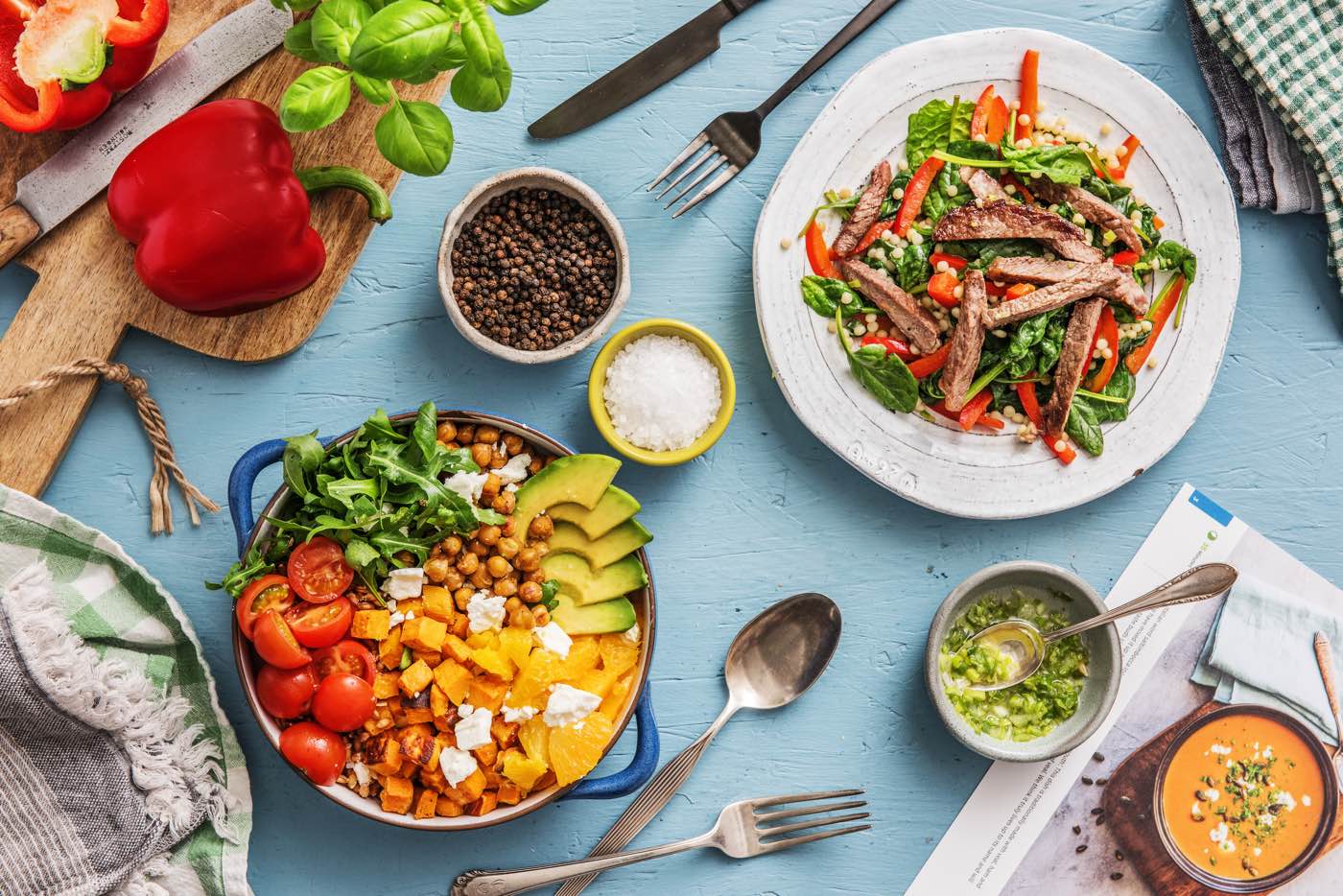 Selecting meals for your high protein meal plan
Once you've selected the amount of recipes you require each week, taking how many people are in your household into account, it's time to choose your high protein dinner preferences. Browse our weekly meal plans for not only high protein foods, but also family-friendly classics, low calorie recipe options and popular meals for singles.

Choose from our wide-ranging menu and high protein meal options, depending on what you and your household are hoping to eat this week. If you're concerned about the whole family's protein intake, these exciting recipes are a great place to start! Make sure you and your loved ones enjoy every bite from start to finish, each meal time, with our convenient high protein food delivery service.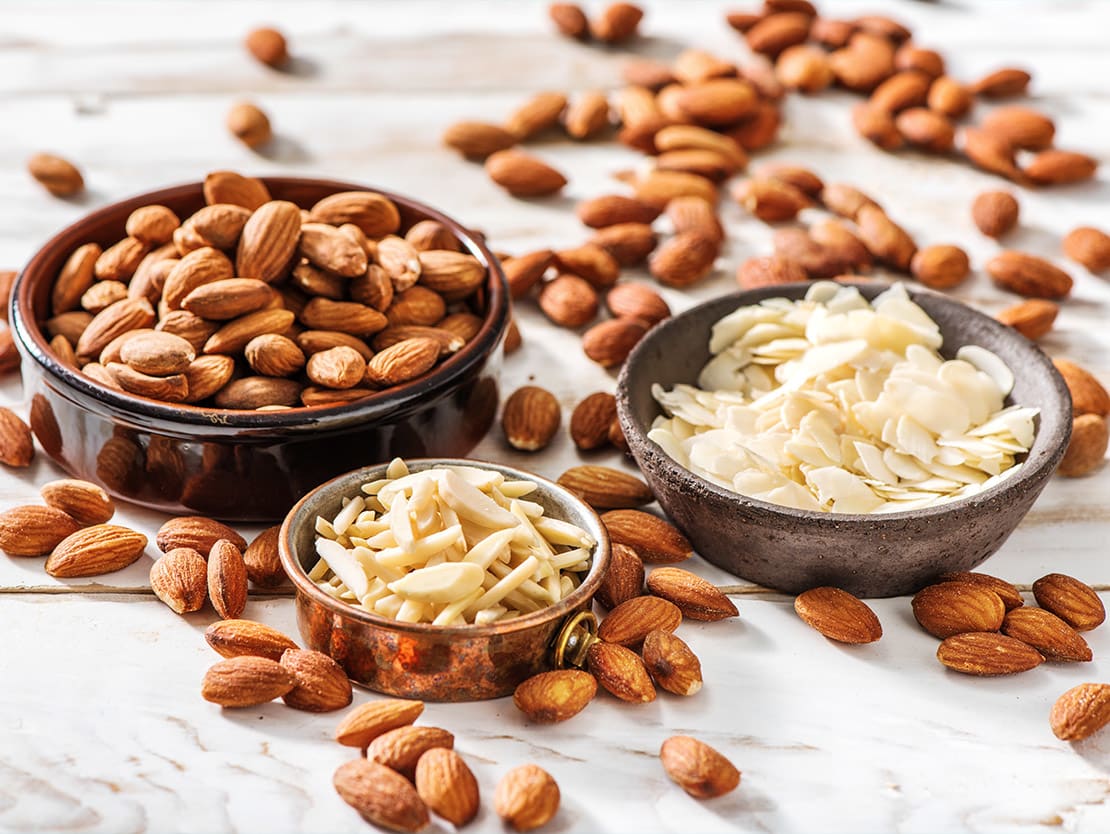 Tips on getting more protein into your diet
It is a common misconception that high protein meals must contain some sort of meat. There are many ways vegetarians and vegans can up their protein intake with ease. In fact, we have lots of high protein vegetarian meals to inspire you! So, whether you're a meat-eater, vegetarian or vegan, adding more protein to your meals doesn't have to be a challenge. Follow our simple tips and make high protein meals a way of life.

How to get more protein into your diet:
Have a protein shake for breakfast
Choose high protein snacks, such as cheeses or almonds
Replace cereal or toast with eggs for a high protein breakfast
Add almonds to meals: Almonds contain 6g of protein per 28g serving, which makes them a better source of protein than most other nuts
Choose a high protein meal provider, such as HelloFresh, to ensure high protein ingredients and recipes are there in your kitchen when you need them
Start creating your high protein meal plan today!
High Protein Recipes FAQs
What foods are high protein?
High protein foods and ingredients include: lean meats and poultry, fish and seafood, and dairy products. Beef, lamb, pork, chicken, turkey and duck are all great sources of high protein. Fish, prawns, lobster, oysters, scallops and crab are all rich in protein, too. Even milk, cheese and greek yoghurt are great sources of protein to include in meals.
What vegetarian foods are high in protein?
Nuts, seeds, legumes and beans are great vegetarian sources of protein rich foods.
Are mushrooms high in protein?
Yes, mushrooms are a rich source of protein. Often referred to as a vegetable, mushrooms are actually a fungi and in their raw state can offer a high amount of protein.
Are eggs a good source of protein?
Yes, eggs are a fantastic source of protein; one egg can contain 6g of protein alone.