Best Egg Recipes and Meal Ideas
A staple ingredient that doesn't have to be boring. Discover the best egg recipes for all meal times with HelloFresh. From omelettes to frittatas, we have it all!
Egg Recipes by HelloFresh
Check out our top vegetarian recipes
Vegetarian Egg Recipes
Discover our delicious vegetarian egg recipes that will fit conveniently into a healthy vegetarian diet. Complete with international flavours, you'll want to try every one of our veggie egg dishes.
Frittata Recipes
Discover our HelloFresh frittata recipes that encapsulate tastes of the world. Paired with ingredients that just work, these recipes transform the staple pantry egg into an impressive dish everyone will love.
Further Egg Noodle Recipes
Vegetarian Egg Noodle Recipes
Further Simple Egg Recipes
Spice up your Egg Recipes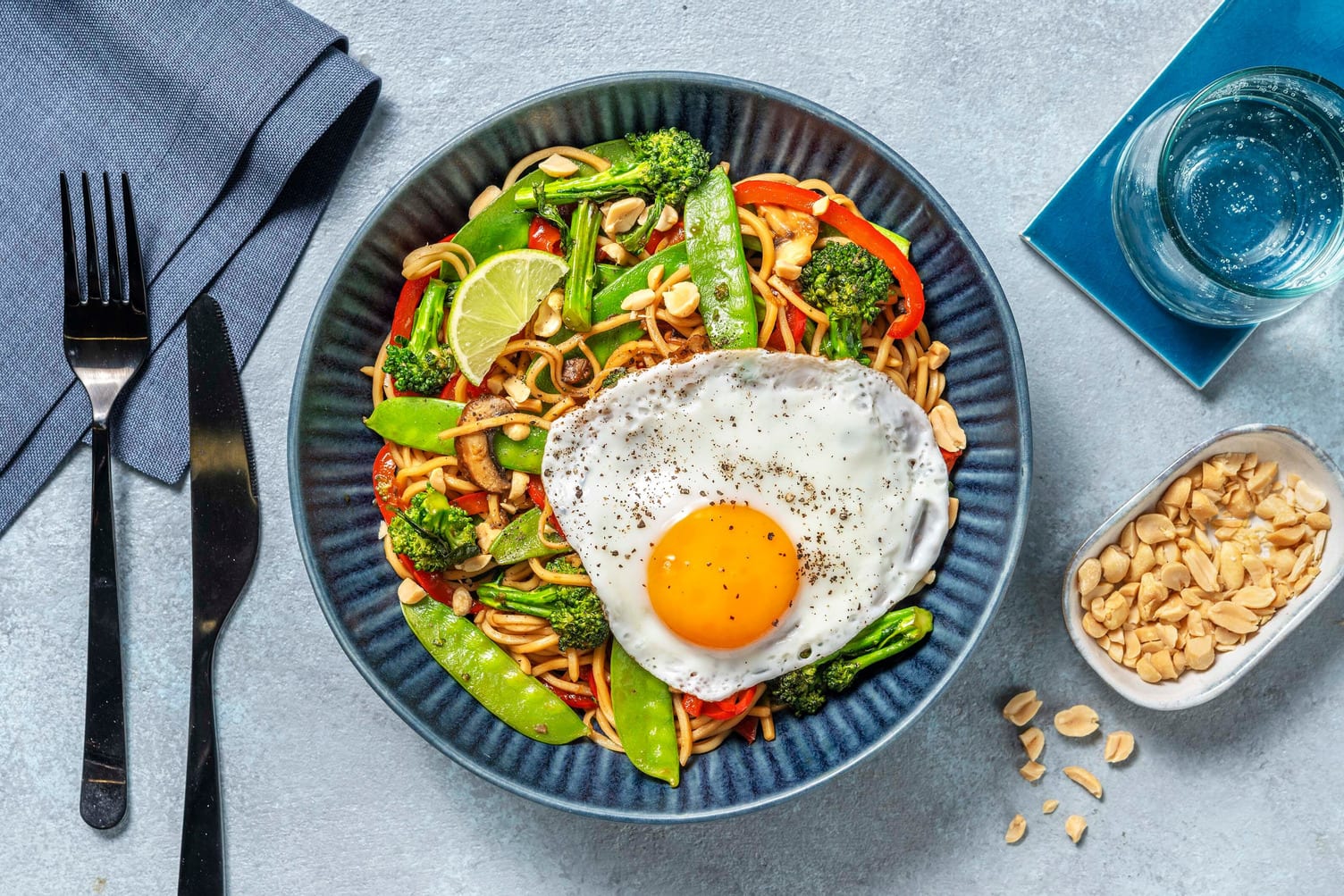 Egg recipes abound across the world
One of the most fundamental, versatile ingredients in any kitchen, the humble egg makes everything possible — from the classic full English breakfast to the finest baking. The age-old question of how to cook an egg has flummoxed new cooks for years! Try the following options and practice until you have perfected the art, adding salt and pepper to taste to the finished results:


A fried egg will take around two minutes in a hot and oiled pan.
Scrambled eggs can take just a minute or so.
The boiled option takes between 6-10 minutes, depending on your taste or the recipe.
In India, you might find them in a creamy curry, served with spinach. In the UK, Scotch eggs are a picnic staple, and North African shakshuka pairs the hero ingredient with tomatoes, peppers, feta, onions and herbs for an aromatic dish. They are essential for baking and for making crepes. Find them in beverages, such as rum egg-nog, and mixed with cream, sugar, milk and other ingredients to make custards and other sweet puddings.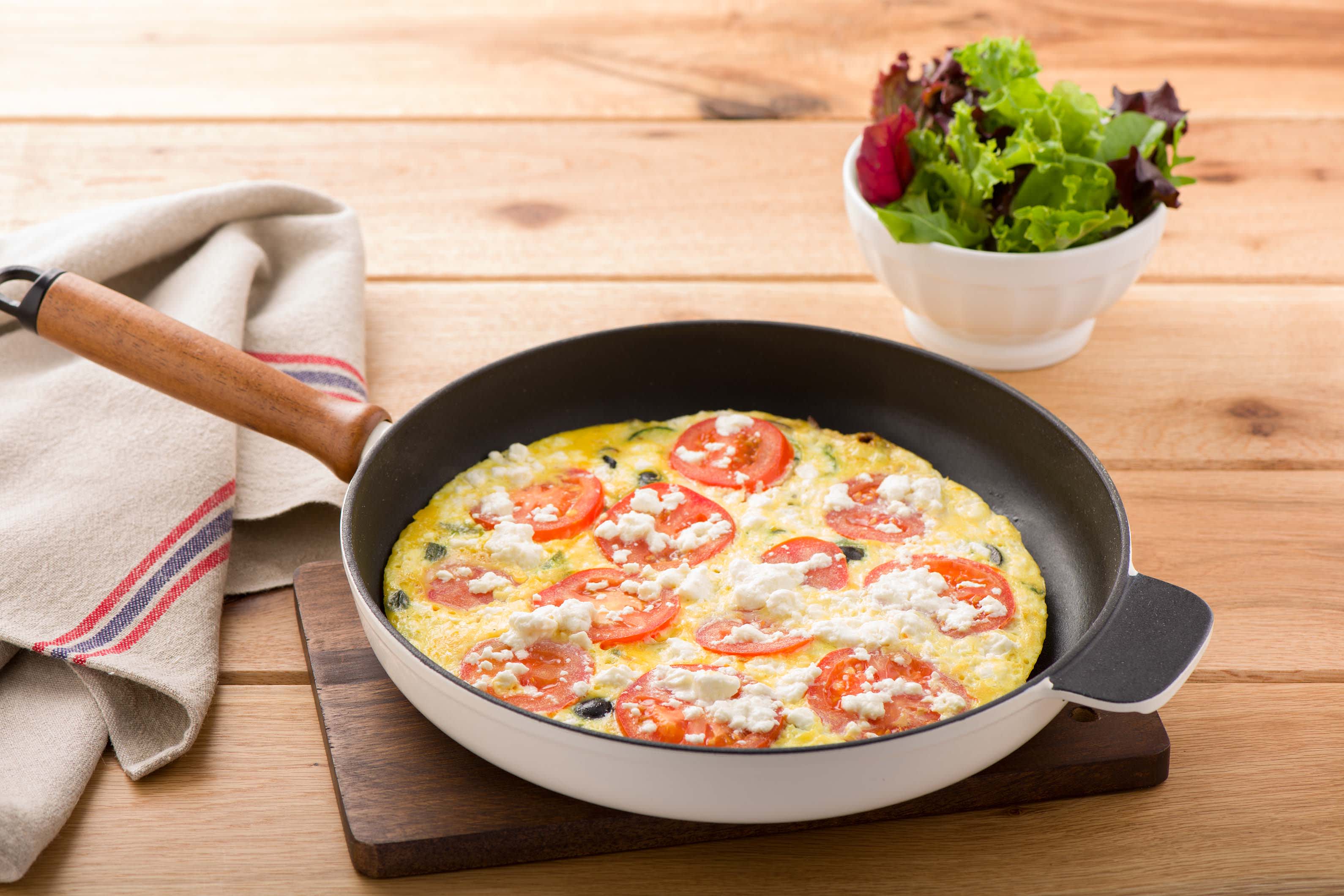 Looking for more ways to spice up your go-to egg recipes?
Look no further. Recommended by our recipe experts, these are the best seasonings and spices to enhance your eggs whether you enjoy them fried, scrambled, boiled or poached.


Salt and Pepper: Before you start trying out more exotic flavours, make sure you've mastered getting your salt and pepper seasoning to an art
Paprika: Add a smokey flavour to your egg recipe by sprinkling a dash of paprika in - perfect for scrambled eggs
Chives: For a clean, classic tasting dish pair your eggs with chives - a guaranteed crowd pleaser
Chilli flakes or chilli powder: For those feeling more adventurous, add heat to your eggs dishes just like our Mexican-inspired dishes
How to: Eggs - FAQs
How long does it take to boil an egg?
Once placed into pre-boiled water, an egg only requires 5-6 minutes for you to enjoy a soft, boiled egg. For those looking to hard boil an egg for delicious salad recipes, double the amount of time for the perfect cook.
How much protein in one egg?
Eggs are a good source of protein in a healthy, balanced meal with one egg providing approximately 7g of protein.
Are eggs dairy?
No, eggs are not dairy. Eggs are a by-product of animals, but as they do not contain milk from an animal they are not a dairy ingredient.
Do vegetarians eat eggs?
Yes, vegetarians can eat eggs. Those practicing a vegan diet, however, cannot as an egg is an animal by-product.
How to store eggs?
Store eggs in their cartons to protect them from absorbing strong flavours or aromas from neighbouring foods. Storing them in this way will also help to centre the yolk and make it easy to see the best before date. They should also be stored at less than 20ºC, so for most kitchens, this will mean the centre of the fridge. (Avoid the door, where temperatures fluctuate.) If you have any leftover yolks or whites, store them for a day or two in an airtight container in the fridge. Hard-boiled kinds will last in this way for a week, and cooked dishes will last for up to four days. Surprisingly, you can also freeze them. Beat whole, gently, and store in the freezer in an airtight container for up to a month.
What came first, the chicken or the egg?
Whilst we have many answers for the food-related questions on the tip of your brain here at HelloFresh, this is a question that even leaves us scratching our heads!