Best Onion Recipes and Meal Ideas
Looking for inspiration to refresh your menu? Check out our onion recipes and start cooking delicious meals in no time!
Onion Recipes from HelloFresh
Check out our top vegetarian recipes
Further Vegetarian Onion Recipes
Further Spring Onion Recipes
Further Red Onion Recipes
Onion Tips, Tricks & Hacks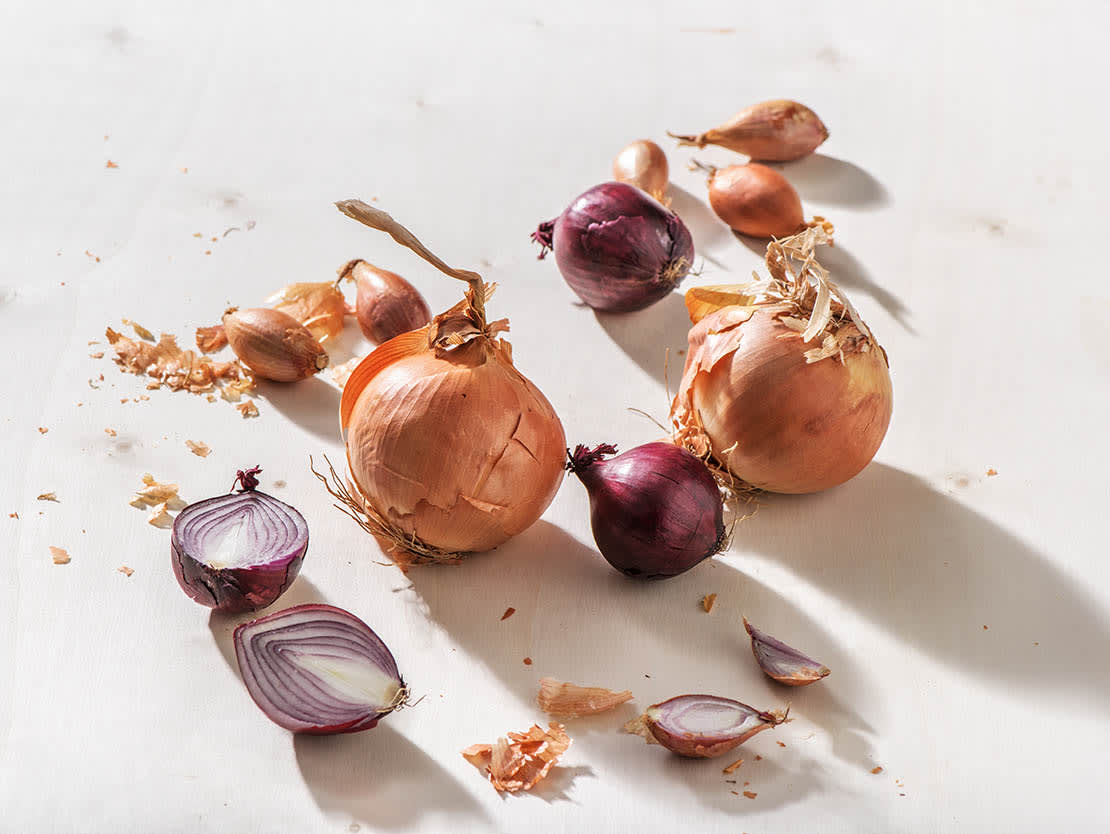 Onions as a side dish or the centrepiece
A foundational ingredient in many world cuisines, onions offer a delicious range of texture and taste – whether slow-roasted for a rich, caramelised flavour or used for their tangy freshness in stir-fries and salads.

Most varieties of onions mix well with other members of the allium family, especially garlic and leek. Slowly cooked with butter, oil or white wine – or all three – they are the foundation for gently prepared stovetop classics like risotto or a slow-cooked casserole.

For one of the ultimate low-effort onion recipes, roast the whole, unpeeled bulbs on a baking tray. The sweet, deliciously gooey insides can be separated from their skins and served as part of a traditional roast – or simply as an indulgent snack on freshly toasted bread with crème fraiche, crumbled blue cheese, a splash of balsamic vinegar or fresh tomato and rocket.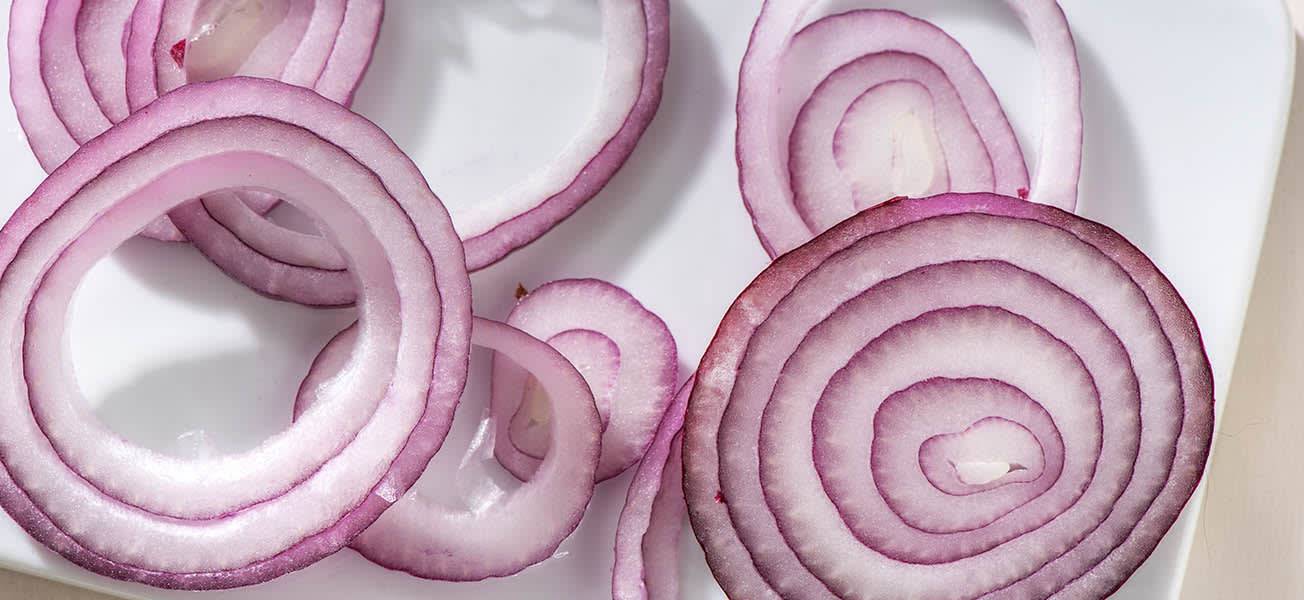 Tips for chopping onions
Many people are sensitive to cooking onions due to their infamous ability to irritate the eyes. This is caused by liquids stored in the bulb's cells which are released as minuscule droplets. If you don't own a special pair of goggles, there are a number of solutions you can try. Chopping under running water reduces the aerosol effect of the juices, and leaving the base intact means you avoid the strongest concentration of those tear-jerking compounds. You can even try putting on the extractor fan and opening the window, which will increase the airflow around the kitchen and keep the irritants away from your eyes. For serious sufferers, consider the variety you choose. You may be able to substitute the stronger yellow or brown types for the typically less pungent red variety.
How to: Onions - FAQs
How to store onions?
Onions are best stored in a cool and dry place where air can circulate around them – hanging them in a dark cupboard or larder is ideal. They can also affect other raw foodstuffs, so store them separately from potatoes and other root vegetables. Red and yellow varieties typically last for up to four weeks in this environment, as will shallots.
How to store onions in the fridge?
Onion bulbs dehydrate quickly in a refrigerator, so put them in a clear plastic wrap or an airtight container.
How to store spring onions?
Spring or salad types are faster-growing cultivars which are chosen for a thinner, whiter bulb and edible green tops. These can be stored like leaf vegetables in the salad drawer or crisper and should be used within a week.
Can you freeze onions?
Yes, but it is best to cut onions before freezing. Chopped onions freeze reasonably well and can retain their flavour for three to six months.