Best Beetroot Recipes and Meal Ideas
Looking for inspiration to refresh your menu? Check out our recipes with beetroot and start cooking delicious meals in no time!
Beetroot Recipes from HelloFresh
Check out our top vegetarian recipes
Vegetarian Beetroot Recipes
Further Vegetarian Beetroot Recipes
Further Roasted Beetroot Recipes
Further Beetroot Salad Recipes
Beetroot Tips, Tricks & Hacks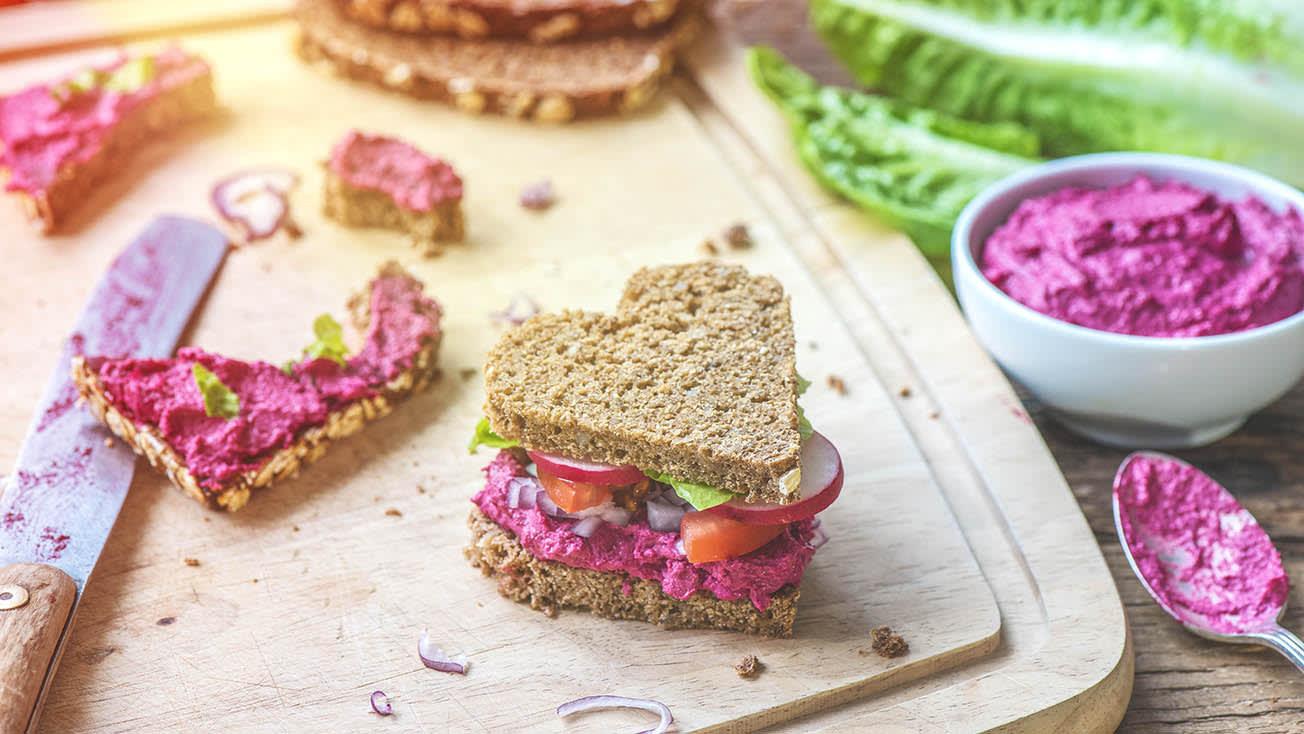 How to cook beetroot
Known for its striking colour, beetroot is a delicious vegetable and very versatile in cooking. It's packed full of nutrients, vitamins, minerals and fibre.

Not many people know that it's possible to eat the vegetable raw as most beetroot recipes involve boiling, baking, steaming, frying or grilling. Baking the vegetable helps to preserve the best of its flavour. You'll find a variety of tempting recipes on HelloFresh for inspiration on how to cook beetroot. When preparing the vegetable for cooking, leave at least an inch of the stem and don't remove the roots. These can be cut away afterwards. For a novel way to cook beetroot, add herbs and spices to your recipes, such as allspice, bay leaves, cloves, chives, dill, garlic, mustard seeds or thyme. These will add to and enliven the taste still further.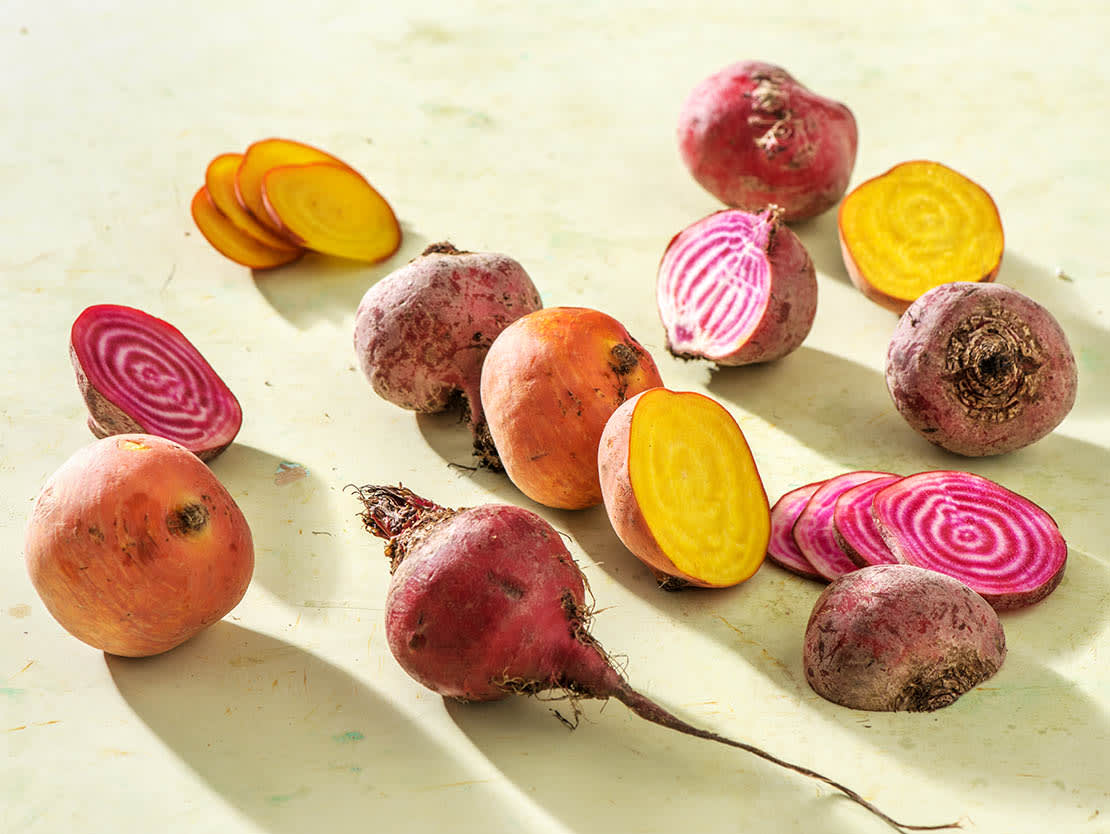 What to do with beetroot greens
It's useful to know that if fresh beetroot has slightly limp greens, these can be rejuvenated by placing them in water in the refrigerator. Alternatively, simply chop the greens off and store the vegetable in the refrigerator, ideally in the crisper, for two to four weeks. If you're looking for ways to use the greens, a trick is to lightly steam them to preserve their nutritional value. The leaves taste a lot like spinach. Wash them carefully before steaming to keep them intact. In general, be gentle when washing the whole vegetable prior to cooking as the skin should remain intact to retain the nutritional content.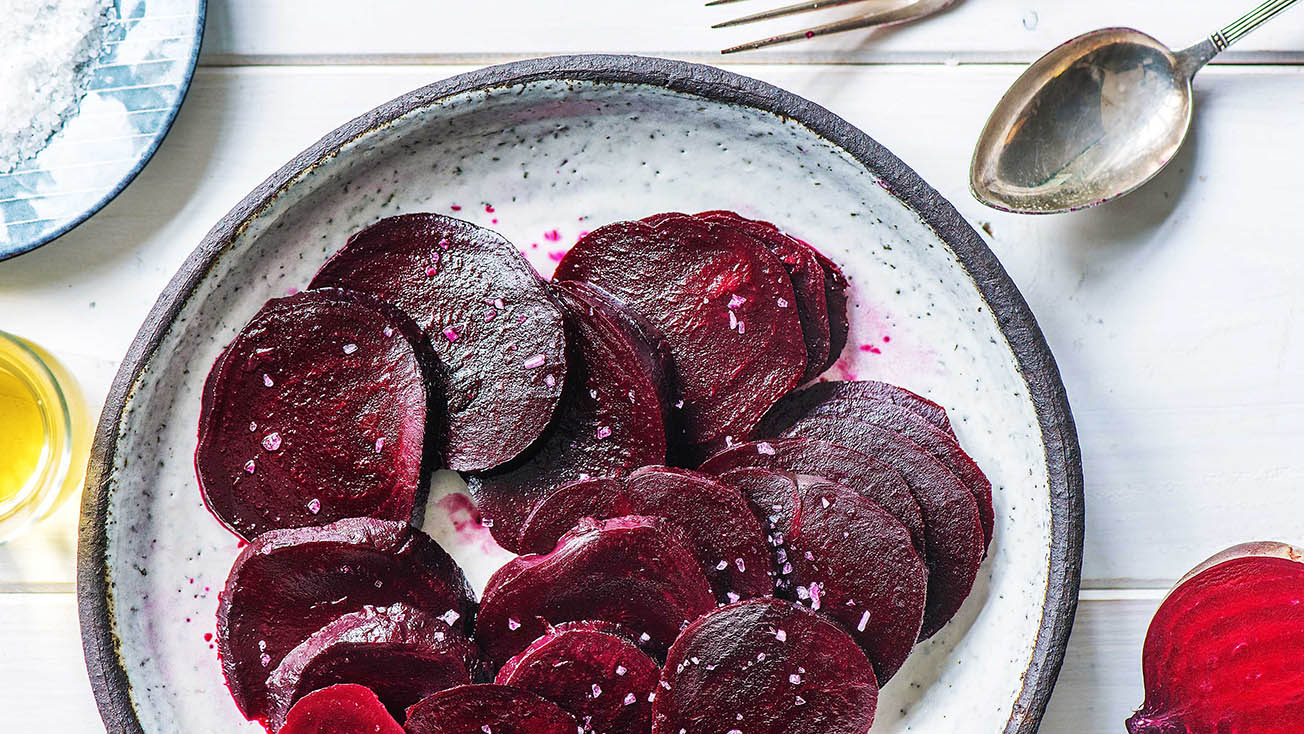 How to prevent and remove pesky beetroot stains
Because of its dark colour and juices, beetroot has the potential to stain the skin temporarily. A simple rub with lemon juice should remove this. Wrapping the root in foil when handling and storing also helps to prevent staining. If your chopping boards or containers become stained, try squeezing lemon juice on the board and wiping with a clean sponge. Add one tablespoon of vinegar when boiling the vegetable to minimise the odour and help preserve the vibrant colour. As it has a natural sodium content, the vegetable doesn't need any added salt when cooking.
How to: Beetroot - FAQs
How to store raw beetroot?
It's best not to wash beetroot before storing as this can encourage it to rot faster. Fresh beetroot is best stored with its green leaves intact. Ideally, these should show no signs of wilting. Complete with its leaves, it can be stored for up to four days in the fridge. With the leaves removed, the vegetable can be kept refrigerated for two to four weeks. Ideally, store it in the crisper of your refrigerator and check it periodically.
How to store cooked beetroot?
Cooked beetroot will keep for three to four days in the fridge.
Can you freeze beetroot?
The raw form of the vegetable doesn't freeze well but freezing the cooked form is possible and it will successfully keep its flavour and texture.