Explore Recipes by Cuisine
Healthy Recipes & Dinner Ideas
Choose from over thirty of our creative and balanced healthy dinner ideas, making every meal a step towards a healthier, happier you. Try our trusted, healthy recipes, with pre-portioned ingredients and easy to follow cooking instructions.
Healthy Meals & Options for Dinner
These tasty recipes meet one of the following: less than 650 calories, contain less than 60g carbs, or are high in protein. Each of our Healthy Options recipes contain at least one portion of fruit and vegetables to help you eat a balanced diet.
Further Healthy Meals & Options for Dinner
Easy Healthy Dinner Ideas
Simple, healthy meals, each taking less than 30 mins - what are you waiting for? Prepare easy, healthy dinner ideas today!
Further Easy Healthy Dinner Ideas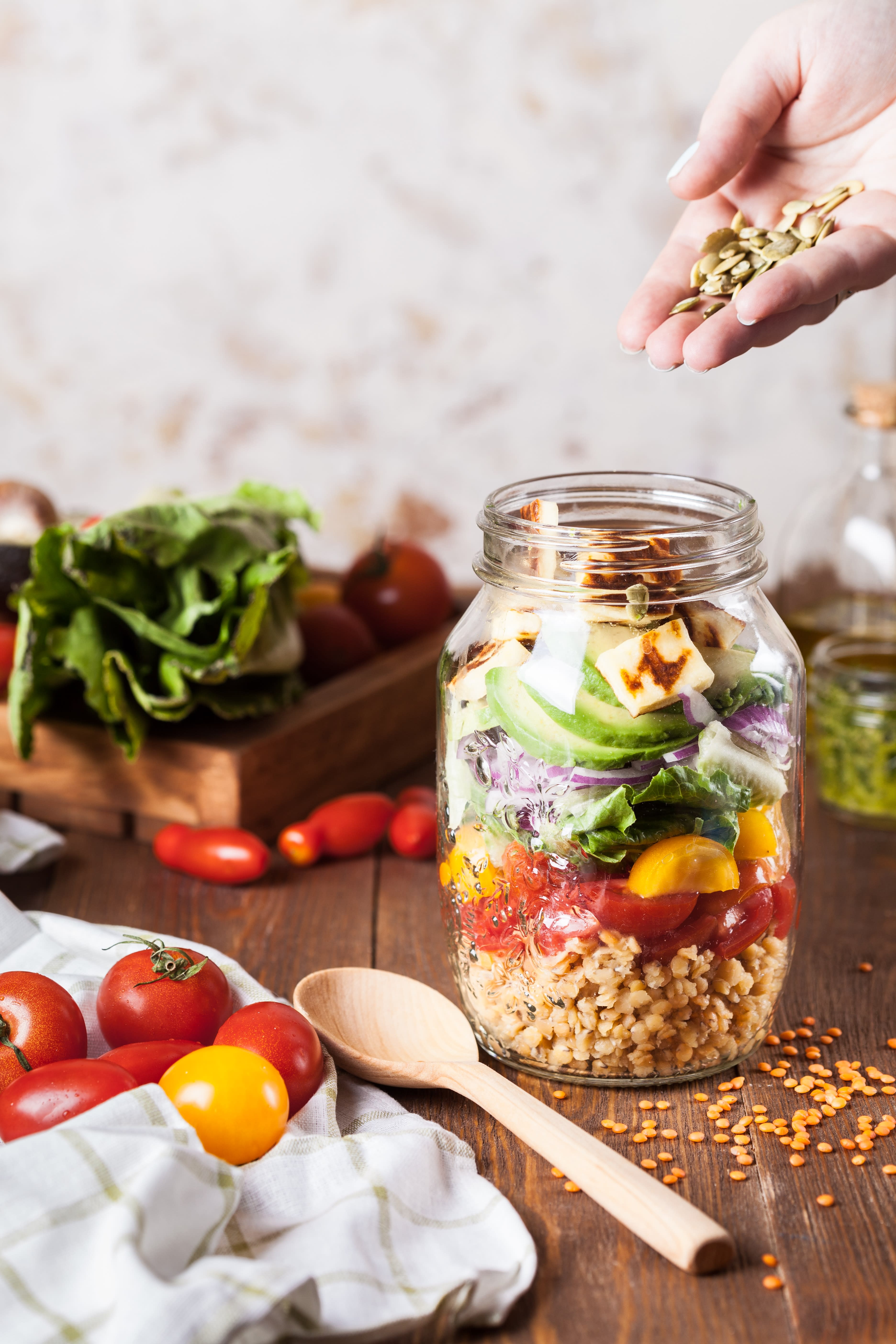 Cheap Healthy Meals
Eating well and nourishing your body doesn't have to break the bank. Contrary to the misconception that healthy eating is costly, there's a vast array of affordable and nutritious options that can fit any budget, proving that a balanced, nourishing lifestyle is accessible to all.

Simple, whole foods like legumes, grains, fruits and vegetables can be found at economical prices. Buying seasonal produce and frozen vegetables can be even more cost-effective, and making use of your healthy food leftovers is also a great way to eat healthy on a budget. By choosing dry beans and lentils over canned options and opting for generic or store-brand products, you can enjoy equally high quality, healthy meals at a more affordable price.

If you're ready to take control of your diet and start eating more healthy, but need a little help along the way, take a look at our healthy meals delivered with pre-portioned ingredients to cook cheap, healthy meals for you and your family.

Healthy Snacks
By including healthy snacks such as the following in your daily diet, you can enjoy a flavourful and nutrient-dense treat!
Almonds and Berries: A portion of almonds mixed with your favourite fresh berries, such as raspberries, strawberries or blueberries, provides a satisfying and nutritious snack rich in fibre, protein and healthy fats.
Greek Yoghurt with Honey and Nuts: Great for a morning snack, a serving of Greek yoghurt topped with a drizzle of honey and a sprinkle of nuts gives a high protein snack that's not only delicious but also keeps you feeling full and energised.
Vegetable Sticks with Hummus: Carrots, celery and sliced peppers make a satisfying and fibre-rich accompaniment to hummus. Additionally, hummus is packed with protein and healthy fats, completing your healthy snack perfectly.
<li><b>Apple Slices with Peanut Butter</b>: Another healthy snack with dip option is apple and peanut butter. This blend of fibre, vitamins, minerals and protein, is the ultimate healthy sweet and savoury combination. </li>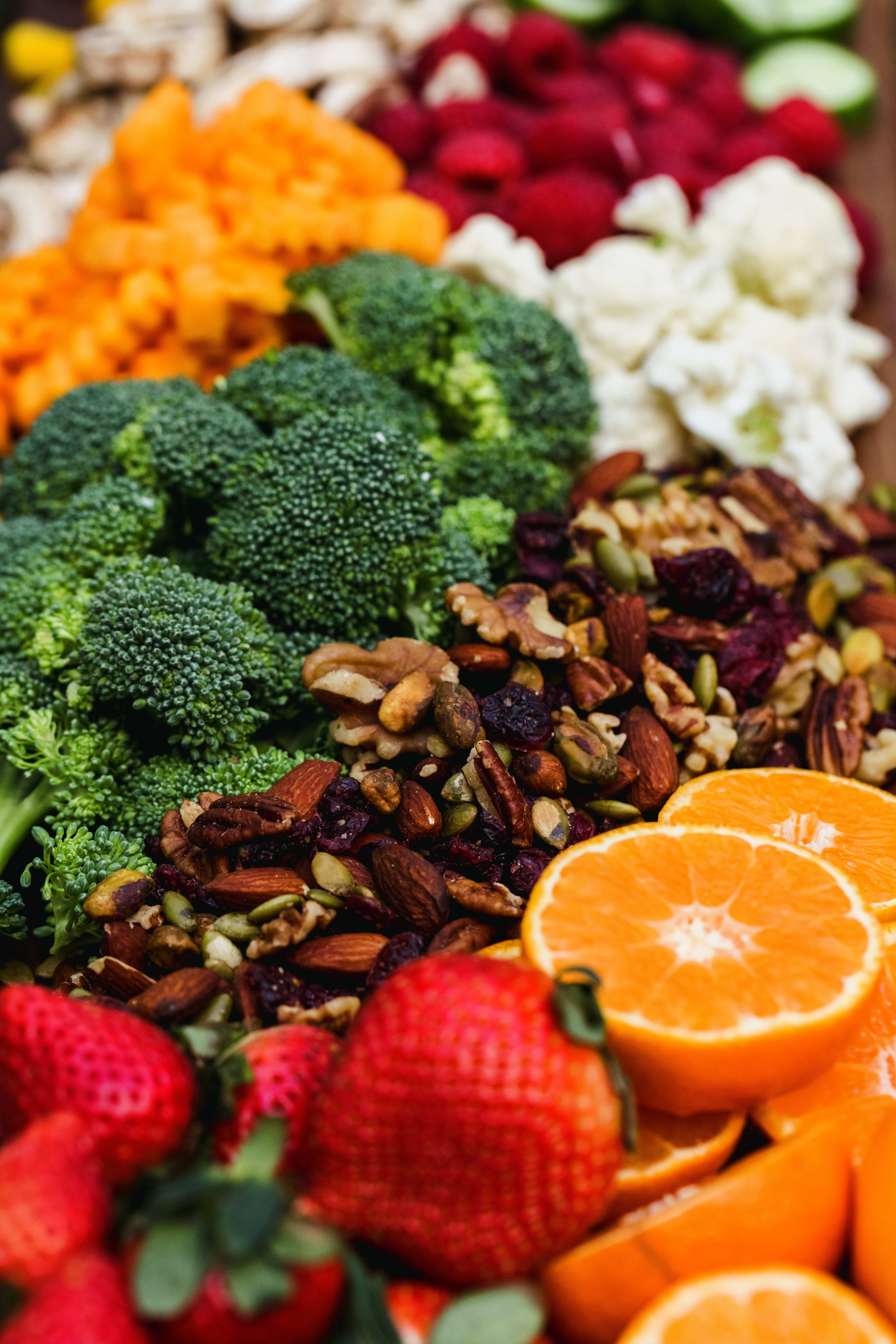 Healthy Foods
Healthy food fuels both your body and your mind, which is why it's super important to prioritise healthy meals as part of a balanced diet. If you're looking for some inspiration of the sorts of foods to incorporate into your meal plans, take a look at this healthy food ideas list for some examples:


Fruits and Vegetables: including everything from bananas, apples and berries, to leafy greens like kale and spinach. Check out how to grow your own at home here.
Whole Grains: such as quinoa, brown rice, oats and whole grain pasta.
Protein: which can come in the form of meats such as chicken and seafood such as salmon, or in veggie options like tofu or black beans.
Dairy or Dairy Alternatives: including Greek yoghurt (low-fat or non-fat), cottage cheese (low-fat or non-fat), skimmed milk and almond or soy milk.
Healthy Fats: found in avocados, nuts (e.g. almonds, walnuts, pistachios), seeds (e.g. chia seeds, flaxseeds, pumpkin seeds) and fatty fish (e.g. salmon, mackerel, sardines).
Remember to maintain a balanced diet and portion control to ensure a well-rounded intake of nutrients from all the essential food groups.
Check out more recipes with tasty ingredients