Explore Recipes by Cuisine
Celebrate National Taco Day With TikTok's Tastiest Recipe Hacks!
On 4th October we celebrate tacos! A coveted savoury snack, online creators have shared many of their pro-tips on turning the classic recipe into a true teatime sensation.
We have rounded up some of its favourite taco twists ahead of the big day, showing you how to enjoy these to their upmost taste potential at home!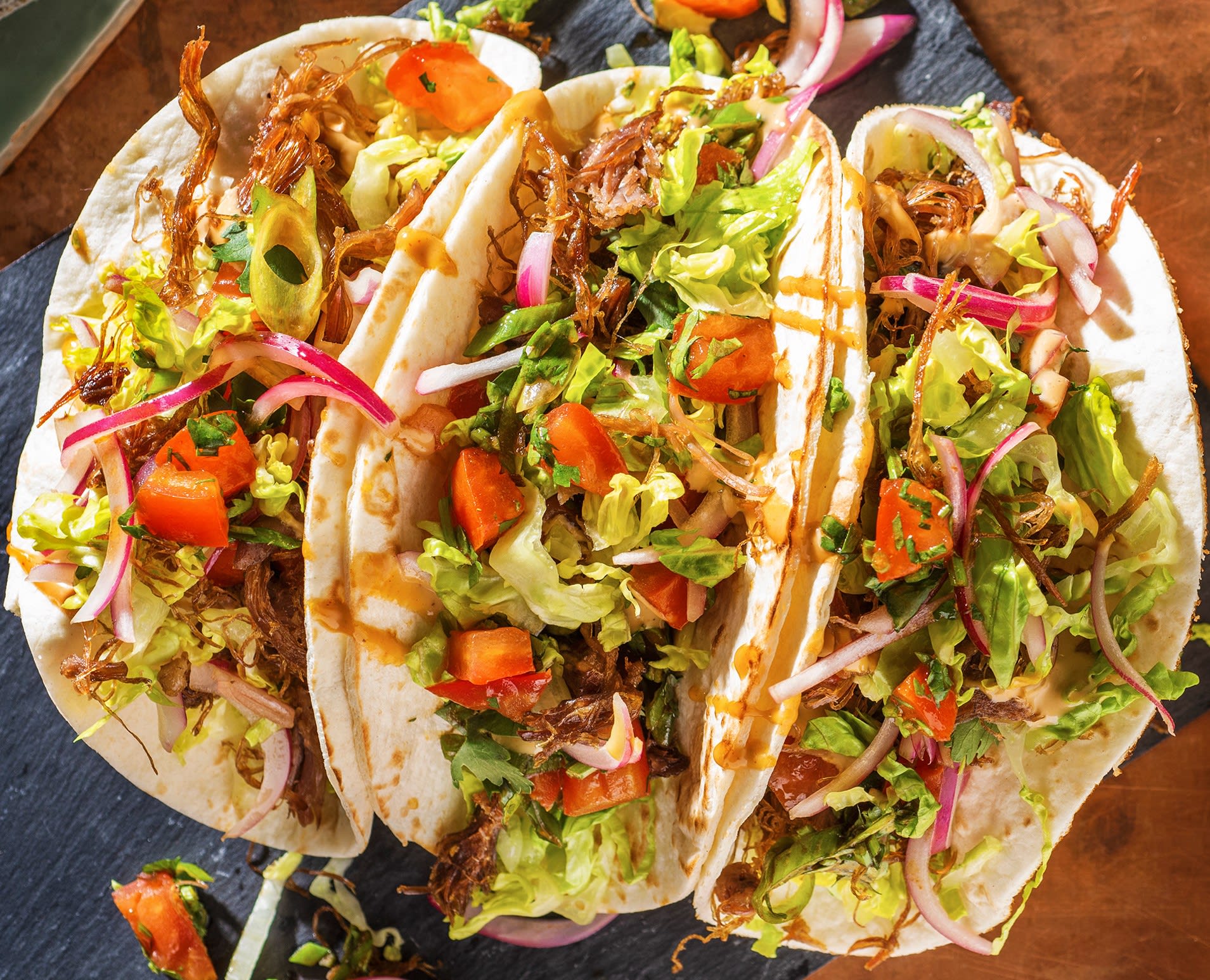 Tacos Get Toasty!
Arguably the simplest taco hack with the most filling potential, placing tacos in the toaster has become a go to for 'FoodTokkers' around the world. Creator, ThisIsPlanetFood, revolutionised our outlook on the dish by simply placing them in a toaster before loading them with flavour.

The video has been played over 339,600 times, leaving fellow users in the comments confused as to why they'd not discovered this trick before.

For best results, the creator suggests swapping a crunchy taco and using mini tortilla wraps and folding them before placing them in the toaster. Ahead of this, our culinary experts suggest you simply go all out when it comes to fillings. Give shredded duck, hoisin sauce and shredded cucumber a try for a tempting fusion twist on a classic dish, or why not simply enjoy mini fajita-tacos packed with chicken, lettuce, sour cream, jalapenos and cheese!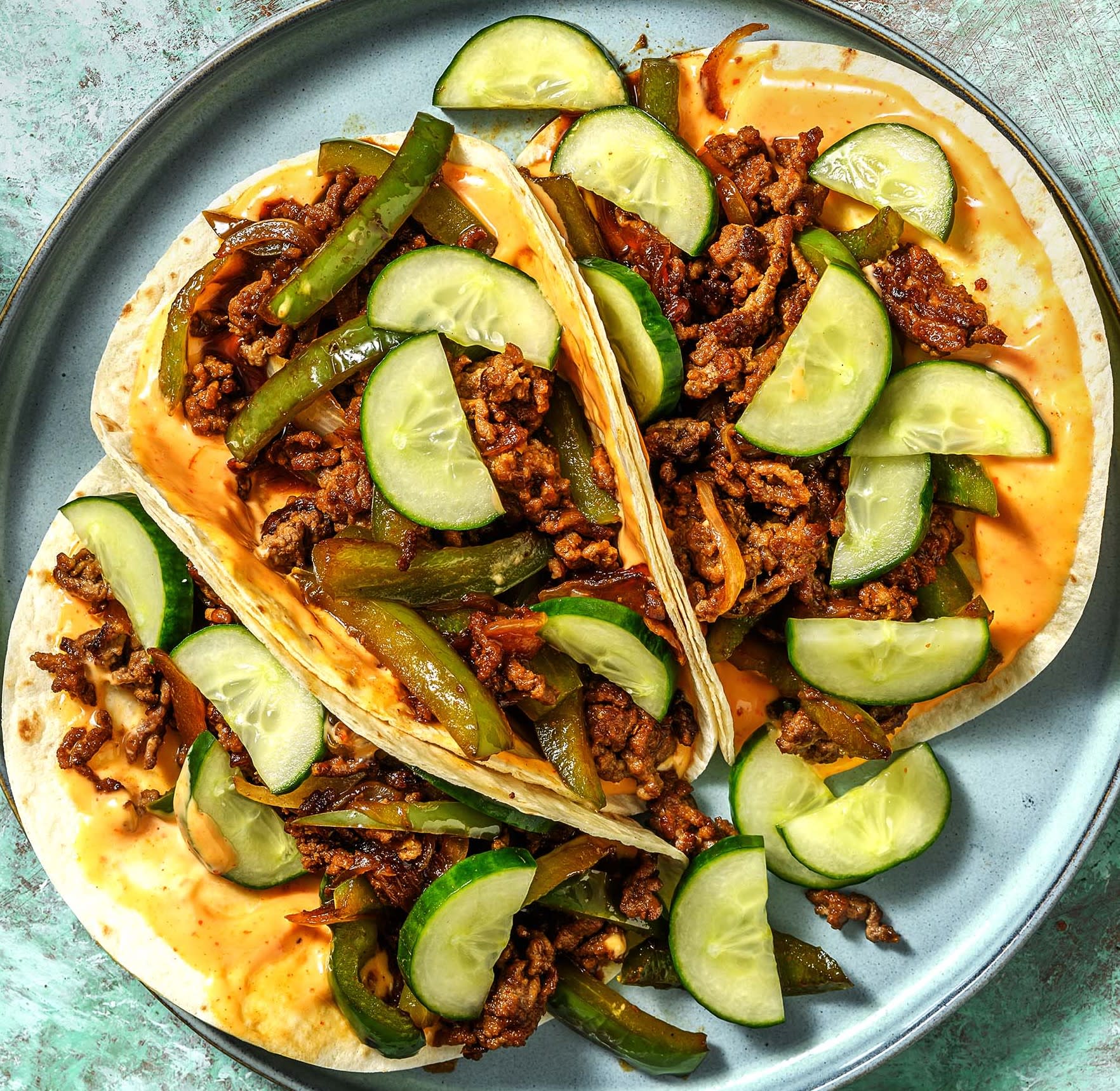 Get The Best Of Both Worlds And Pack Plenty In!
Another eye-opening taco hack was brought to us by TikTok creator, Ryan Paturzo, leaving users speechless when he opted for placing a crunchy taco shell on top of a mini tortilla, bonding the two together with decadent cheese sauce.

Immediately, 21,600 users saved this clip, storing it in their liked videos to try at a later date and we don't blame them! The video has been watched 406,000 times too, giving plenty of viewers a lot of taco-inspo.

We suggest loading your cheese sauce coated, double-shelled taco with minced beef, salsa and a dusting of spring onion for a simple goodness.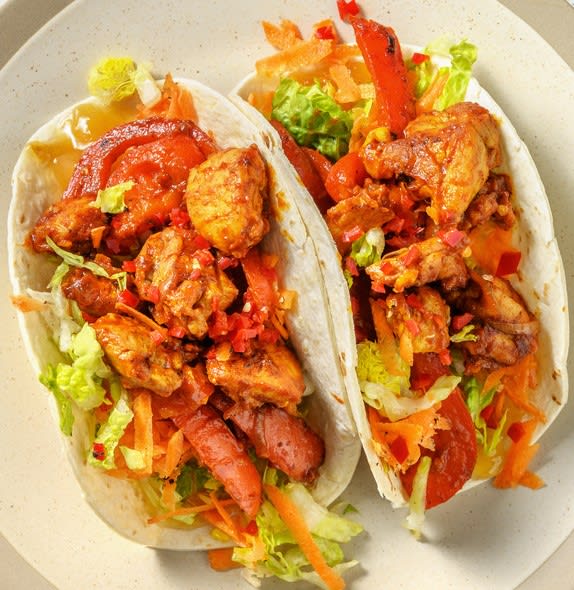 A Layer of Lettuce Makes For A Sturdy Shell
If you fall foul to overfilling your tacos, then this savvy trick is for you. Sent viral by Vanessa Hinsch, the clip makes tucking into a collapsing taco a thing of the past by adding one tactical layer of lettuce.

Trying it at home couldn't be easier, all you'll need to do is place a slice of iceberg lettuce in to cover the surface of your hard shell taco before folding and adding your fillings.

Our experts recommend this one most for those who are back at work, as you can rest assured that your tacos will be stowed away perfectly until it's time to tuck in. Stick to cold fillings if you're eating them on the go, but if not, why not try a hearty haddock taco? Shred your meat into chunks and enjoy with a helping of dill and chives.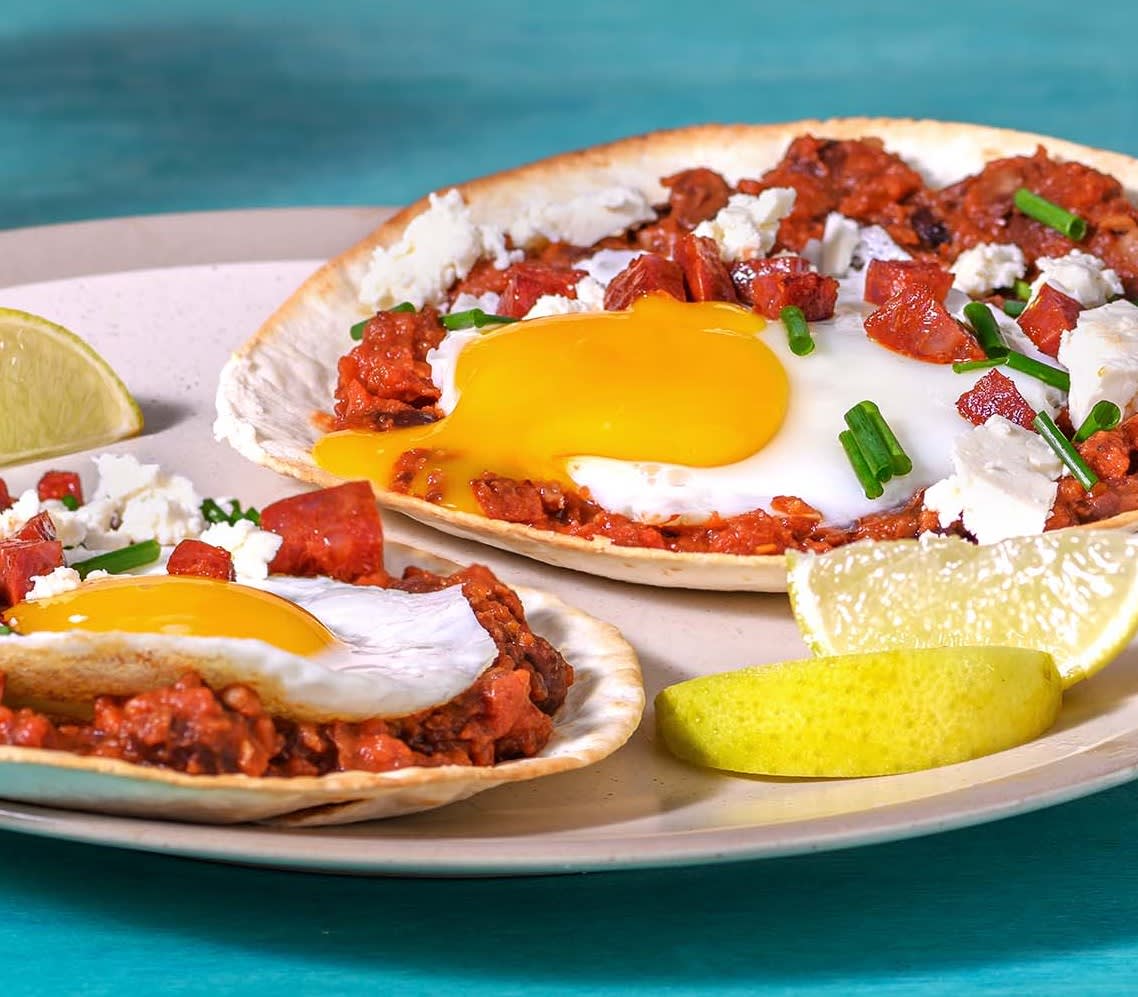 DIY Hard Shell Tacos In 1 minute?!
A soft tortilla soon approaching its best before date can be saved in a matter of seconds, as TikTokker Armen Adamjan revealed his taco creation to the world. Over 29,600 users liked the video and it has received more than 367,200 plays.

Armen's channel is packed with life hacks, but this one is a particular favourite amongst us taco-enthusiasts! Simply place a folded soft shell taco or tortilla into a microwaveable-friendly cup and heat for 1 minute. The end result is a perfectly crispy taco shell: genius!

Our culinary taste buds are tingling at the thought of making this into a breakfast treat. Make a portion of spicy mixed beans and fry an egg, slotting it carefully into the wrap.
Give Your Meals an Exciting New Twist By Trying a HelloFresh Box Today!
Try our boxes today!
Check out more recipes with tasty ingredients